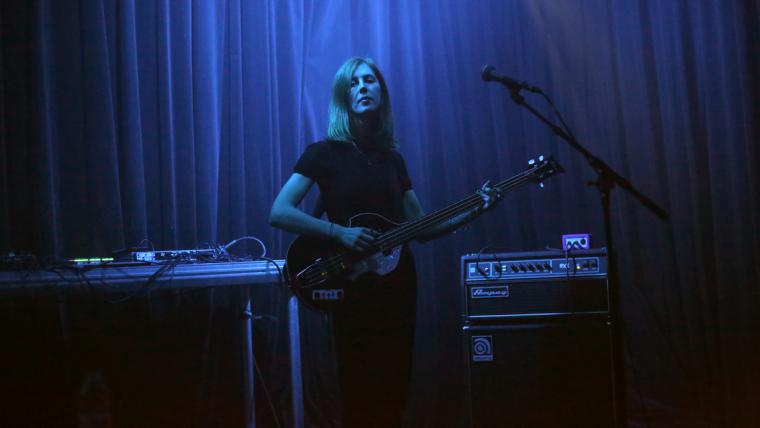 Sunday, June 3, 8 p.m.
Rozz-Tox, 2108 Third Avenue, Rock Island IL
Lauded by SputnikMusic.com for her "carefree, earthy experimentalism" and "the polarized emotions she inspires," dream-pop singer/songwriter/multi-instrumentalist Carla dal Forno brings her North American tour to Rozz-Tox on June 3, the artist's 2016 album You Know What It's Like revered by Pitchfork.com for being a "smoky and ominous" work that "simmers, both musically and thematically, with powerful undercurrents."
Born in Australia and based in both England and Germany, dal Forno is known for writing haunting, downcast tunes with dark, swirling synthesizers, detached rhythms, and cavernous echo. She co-founded the Melbourne-based lo-fi trio Mole House, which released a handful of singles and cassettes between 2011 and 2013, and afterward founded the post-punk group Fingers Pty Ltd with Sam Karmel and Tarquin Manek. The trio released their Broken Fingers album in 2013, and dal Forno and Manek also recorded more experimental material as Tarcar, the duo's EP Mince Glace released at the end of 2014. In 2016, dal Forno left Australia for Berlin and released her debut solo single "Fast Moving Cars" in advance of You Know What It's Like – a haunting, name-making work in which, according to TheQuietus.com, "synth swells ebb and flow, and a menace creeps into the most unexpected of places."
Released in 2017, dal Forno's most recent recording is her four-track EP The Garden, which TinyMixTapes.com said "is tipped to see Dal Forno turn up the pulse from the slinky bedroom electronics she employed on her debut album and push her sound and aesthetic into bold new corners of the bedroom." The 405, meanwhile, raved, "The Garden holds enchanting power and expresses volumes without saying much," adding that dal Forno's "music and songwriting are conversational, devotional, self-analytical, and a solution for those who might seek solace."
Carla dal Forno performs her 8 p.m. concert on June 3 with an opening set by Alex Body, admission to the all-ages event is $10, and more information is available by calling (309)200-0978 or visiting RozzTox.com.