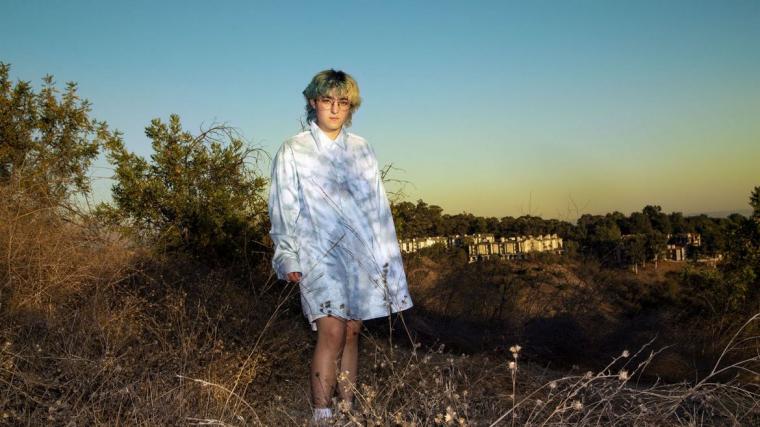 Friday, July 30, 9 p.m.
The Raccoon Motel, 315 East Second Street, Davenport IA
With the pop-culture Web site NME.com giving the artist's solo-album debut Super Monster four stars and calling the release "a vivid portrait of the giddiness and drama of love," bedroom-pop singer/songwriter Claud performs July 30 as the first headliner for Davenport's new Raccoon Motel at 315 East Second Street, her compositions, according to NME.com, capable of "pulling on the heartstrings in a way that feels intensely genuine."
Raised in the Chicago suburb of Highland Park and currently based in Brooklyn, Claud (born Claudia Jeanne Mintz) entered Syracuse University in the fall of 2017, and after meeting fellow student Josh Mehling, the pair formed the synth-based indie-pop duo Toast. The burgeoning artists' self-titled debut EP was recorded in their dorm room, and as stated at AllMusic.com, "With its playful dream pop sound and charming, candid lyrics, Toast helped secure the duo various opening slots, performing around the U.S. and building a dedicated fan base, especially in the LGBTQ+ community." After dropping out of Syracuse in 2019 to pursue music full-time, Claud continued to perform live and record, releasing songs such as "Easy" and "If I Were You" and their EP Sideline Star that autumn. The following year, Claud formed a new band with Clairo (a.k.a. Claire Cottrill), Josh Mehling, and Noa Frances Getzug called Shelly, which released the songs "Steeeam" and "Natural" in October of 2020, and Claud began building their audience by touring with the likes of the Neighbourhood, Bleachers, Girlpool, and Hatchie.
Having become aware of Claud's growing success, singer/songwriter Phoebe Bridges, in 2020, signed Claud to her new label Saddest Factory, with the first release for the Dead Oceans imprint being Claud's song "Gold." The artist was also featured on the track "You & Me" off Quarter-Life Crisis' debut EP, and in February of 2021, Saddest Factory released Claud's debut album Super Monster. Recorded at New York's famed Electric Lady Studios, the album's guest musicians included Clairo, Nick Hakim, and Unknown Mortal Orchestra's Jake Portrait, and Claud received glowing reviews for her first solo album, with Under the Radar magazine deeming it "an impressive debut from an immensely talented singer/songwriter."
Claud's Davenport engagement on July 30 opens with a set by Christian Lee Hutson, tickets to the 9 p.m. concert event are $45, and more information and reservations are available by visiting TheRaccoonMotel.com.