Friday, December 7, 7:15 p.m.
TaxSlayer Center, 1201 River Drive, Moline IL
On December 7, Moline's TaxSlayer Center will be providing country-music-star-power squared, as the venue hosts an evening with touring sensations Cole Swindell and Dustin Lynch, young country artists who have collectively sold tens of millions of units and have landed a dozen single on the Top 10 of Billboard's Country Airplay charts.
With Newsday calling his August release All of It "packed with well-crafted future singalongs" – plus the ballad "Dad's Old Number" that "will have you reaching for the tisues" – singer/songwriter Swindell has thus far released three studio albums, four EPs, and nine singles, seven of which were filmed as music videos. The country artist released his debut single "Chillin' It" in August 2013, and the song, which eventually reached number one on the Billboard Hot Country Songs chart, was included on Swindell's self-titled 2014 debut album. Cole Swindell's singles "Hope You Get Lonely Tonight" and "Ain't Worth the Whiskey" also both topped the Country Airplay chart, while the album's final single "Let Me See Ya Girl" peaked at number two. Meanwhile, Swindell's sophomore album You Should Be Here generated three hit singles that all reached number one or two on the Country Airplay chart, while the critically acclaimed All of It has landed a top-five hit in "Break Up in the End."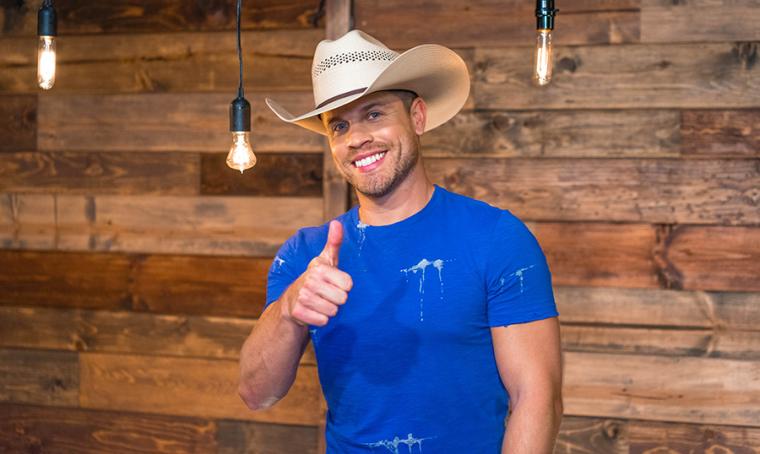 A Grand Ole Opry inductee this past September, singer/songwriter Lynch has also released three studio albums to date, with his self-titled 2012 debut reaching number-one on both Billboard's Country chart and Independent Album chart. That album boasted a number-two smash in "Cowboys & Angels" and top-30 hits in "She Cranks My Tractor" and "Wild in Your Smile," and led to Lynch landing five chart-topping singles in a row on Billboard's Country Airplay chart: "Where It's At," "Hell of a Night," and "Mind Reader" from his 2014 album Where It's At, and "Seein' Red" and "Small Time Boy" from the musician's 2017 release Current Mood. Lynch is currently enjoying another popular single in this year's "Good Girl" written for a forthcoming album, and the performer's accolades include nominations from the Academy of Country Music Awards, the CMT Music Awards, and two nods from the American Country Awards.
Swindell and Lynch bring their "Reason to Drink Another ..." tour to the TaxSlayer Center on December 7 with special guest Lauren Alaina, admission to the 7:15 p.m. concert is $29.75-59, and tickets are available by calling (800)745-3000 or visiting TaxSlayerCenter.com.