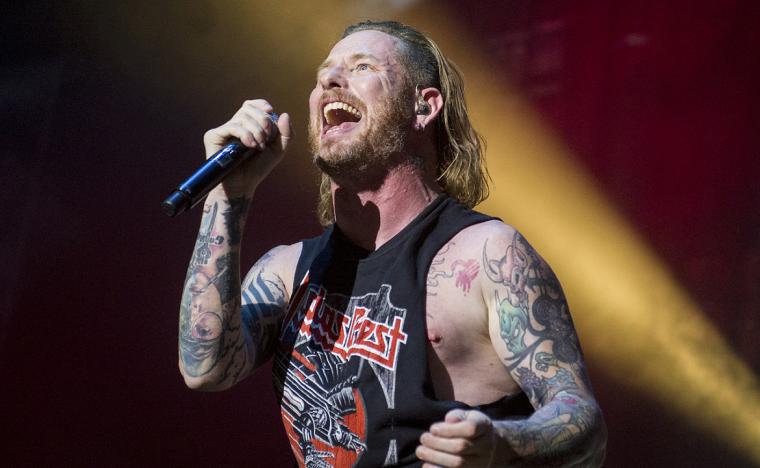 Friday, May 5, 8 p.m.
The Rust Belt, 533 12th Avenue, East Moline IL
With the album lauded by Blabbermouth as "a refreshing, creative getaway" and by Riff magazine as "a ton of fun," Slipknot and Stone Sour rocker Corey Taylor and his record's musicians bring their CMFT tour to East Moline venue The Rust Belt on May 5, Taylor's solo debut landing on the the top-10 of Billboard's U.S. Top Rock Albums chart and hitting the number-two position on the UK Rock & Metal Albums chart.
Released in October of 2020, CMFT also made history when its powerful single "Black Eyes Blue" topped the charts at Active Rock Radio, making Taylor the first artist in the history of the format to reach number one with three separate projects, following his chart-topping efforts with Slipknot and Stone Sour. The album also became a critical sensation, with Wall of Sound stating: "[Corey Taylor is] doing something that he's always wanted to do. You're not going to hear these songs on a Stone Sour or Slipknot album, but you will hear them on CMFT, which presents the iconic frontman's progression as a musician and just how talented he can be when he tries his hand at genres that have piqued his interest over the years." With Taylor on vocals, guitar, and piano, the CMFT musicians include Christian Martucci (guitar, vocals), Zach Throne (guitar, vocals), Jason Christopher (bass, vocals), Walter Bäcklin (additional keyboards, programming, ) and Dustin Robert (drums, percussion, vocals).
An Iowa native born in Des Moines and raised in Waterloo, Taylor is the lead vocalist of the heavy-metal band Slipknot, as well as the lead vocalist and guitarist for the rock band Stone Sour. The artist co-founded Stone Sour with drummer Joel Ekman in 1992, and joined Slipknot in 1997 to replace their original lead singer Anders Colsefni. Taylor has subsequently released seven studio albums with the group, and after the first two Slipknot albums went platinum, he revived Stone Sour to record an album and tour in 2002. In addition, Taylor is a New York Times bestselling author as well as an actor with film and television credits ranging from TV's Doctor Who to Sharknado 4.
Corey Taylor brings his CMFT tour to East Moline on May 5 with an opening set by Cherry Bombs, admission to the 8 p.m. concert event starts at $49.75, and more information and tickets are available by visiting TheRustBeltQC.com.