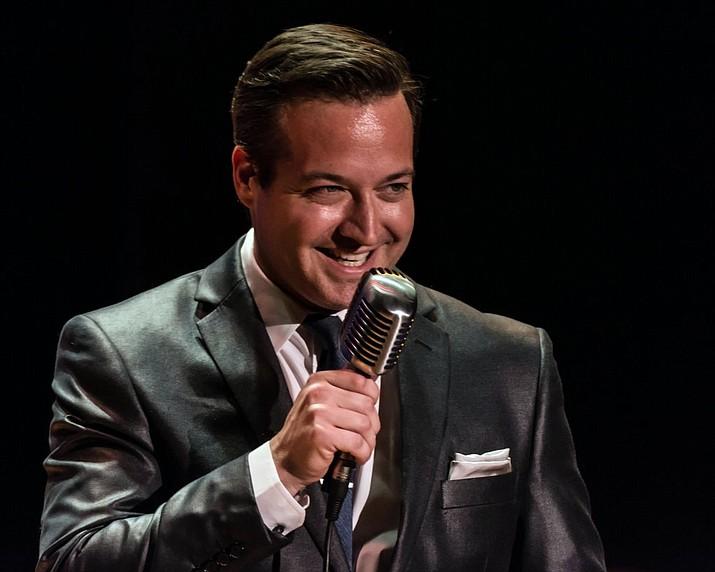 "Dream Lover": Wednesday, May 16, 1 & 7:15 p.m.
"Man in Black": Thursday, May 17, 1 & 7:15 p.m.
Circa '21 Dinner Playhouse, 1828 Third Avenue, Rock Island IL
Although there won't be any stage musicals presented between the May 12 closing of The Church Basement Ladies in "Rise Up, O Men" and the May 23 opening of The Bridges of Madison County, the Circa '21 Dinner Playhouse will hardly spend that period tune-free. Instead, the Rock Island venue will deliver concert extravaganzas in May 16's Dream Lover: A Salute to the Music of Babby Darin and May 17's Man in Black: The Music of Johnny Cash – a pair of special touring events with noted singer Robert Shaw portraying the iconic headliners of both productions.
A singer, songwriter, multi-instrumentalist, and actor in film and television, Darin performed jazz, pop, rock 'n' roll, folk, swing, and country music, and started his career as a songwriter for Connie Francis. He recorded his first million-selling single "Splish Splash" in 1958, a song that was closely followed by a trio of hits that brought him worldwide fame: "Dream Lover," "Mack the Knife," and "Beyond the Sea." Dream Lover: A Salute to the Music of Bobby Darin will find Shaw and his Lonely Street Band moving effortlessly between genres and its star replicating Darin's smooth vocals, electrifying stage prescence, and trademark charm that captured the hearts of generations of music lovers, and led to Darin – who passed away at age 37 – receiving a posthumous Lifetime Achievement Award at the 2010 Grammys.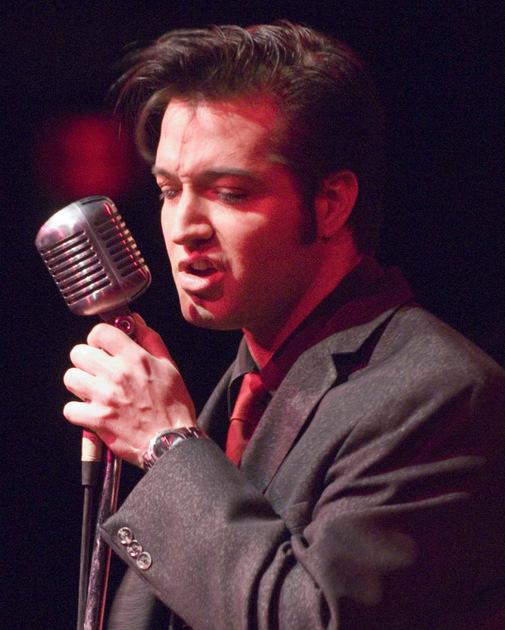 Meanwhile, Man in Black: The Music of Johnny Cash will find Shaw and his musicians covering songs from Cash's nearly 50-year career, from the early days of "I Walk the Line" through timeless hits such as "Ring of Fire," "A Boy Named Sue," and "Ghost Riders in the Sky." A legendary county-music artist who proved gifted in every genre he assayed, Cash enjoyed the rare honor of being inducted into the Country Music, Rock and Roll, and Gospel Music Halls of Fame, and stands as one of the best-selling artists of all time, having sold more than 90 million records worldwide.
An Indiana native, Robert Shaw studied at Philadelphia's University of the Arts, performed with both the Chicago and New York casts of the Tony-winning Broadway musical Million Dollar Quartet, and has performed nationally in venues including Disneyland and Oklahoma's esteemed Gaslight Theatre. In addition to Darin and Cash, Shaw frequently plays touring engagements impersonating Elvis Presley and both of the Blues Brothers.
Both Dream Lover and Man in Black will enjoy 1 p.m matinée performances and 7:15 p.m. evening performances; tickets to the matinées (with accompanying plated lunches) are $44.50 for both shows, while evening admission to May 16's Dream Lover (buffet dinner included) is $50, and evening admission to May 17's show-only Man in Black is $25-30. For more information and tickets, call (309)786-7733 extension 2 or visit Circa21.com.