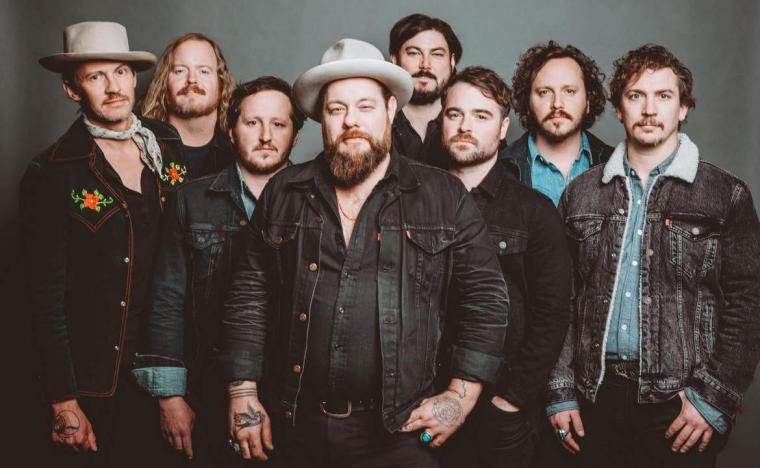 Friday, September 28, and Saturday, September 29
Codfish Hollow Barn, 5013 288th Avenue, Maquoketa IA
In the venue's latest annual celebration of alternative rock, roots, and country music, Maquoketa's Codfish Hollow Barn hosts no less than 20 performers and ensembles at Garp 2018 on September 28 and 29, both days featuring sets with lauded folk-rock and Americana musician Nathaniel Rateliff, who will perform as both a solo artist and frontman for his group Nathaniel Ratelieff & the Night Sweats.
With Rateliff praised by Spin magazine for his "massive, alluring voice" and described by Billboard magazine as "a must-hear," the Missouri native and his bandmates had a platinum-selling 2015 hit with "S.O.B.," and are currently touring in support of their new release Tearing at the Seams, an album that has already produced the chart-topping smash "You Worry Me." (The Los Angeles Times wrote that the song was "built on an insistent, swaggering pulse, and powered by echo-heavy guitars and throbbing bass and drums, with horns joining midway through as Rateliff sings a message of support and encouragement to someone who appears to be losing faith.") Rateliff's albums as a solo musician, meanwhile, include 2011's In Memory of Loss and 2013's Falling Faster Than You Can Run, and over the past decade, he has shared stages with the likes of Bon Iver, Mason Jennings, Mumford & Sons, and Rosanne Cash.
Garp 2018 will find Rateliff performing a solo folk set on September 28, with the rest of the evening's lineup boasting Matthew Logan Vasquez, Cactus Blossoms, Miles Nielsen & the Rusted Hearts, Small Houses, Emma, Blue Book, Bad Licks, Vera Sola, and Kyle Emerson. On September 29, Nathaniel Ratlieff & the Night Sweats will serve as headliners, with Saturday's Garp 2018 performers also including Texas Gentleman, Okey Dokey, Campdogzz, Kirby Brown, Sam Evan, Katie Von Schleicher, Jess Parsons, Joe Sampson, and the Quad Cities-based rockers of The Dawn.
Doors for Garp 2018 open at 4 p.m. on September 28 and noon on September 29, with the concert sets beginning at 5:45 p.m. on Friday and 1:45 p.m. on Saturday. Tickets are $25-60, and more information on the weekend is available by visiting CodfishHollowBarnstormers.com.