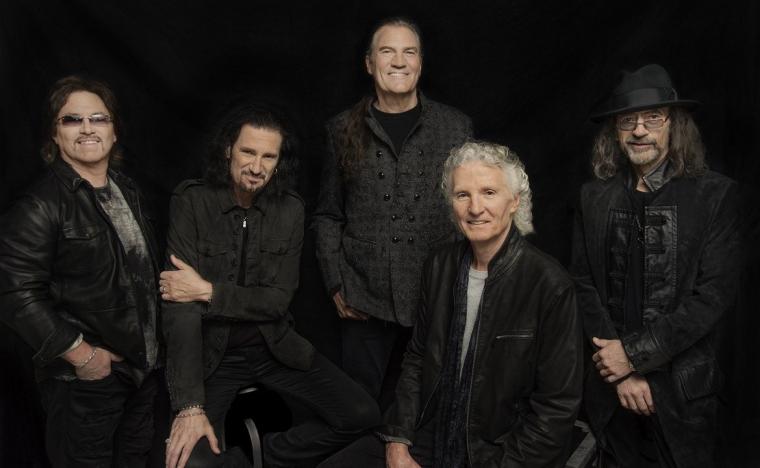 Saturday, February 11, 8 p.m.
Rhythm City Casino Resort Event Center, 7077 Elmore Avenue, Davenport IA
The evening of February 11 is sure to be "Some Kind of Wonderful" at the Rhythm City Casino Resort Event Center as the Davenport venue hosts a night with Grand Funk Railroad, with the chart-topping, platinum-selling rockers currently celebrating their 53rd year of professional performance and a discography that boasts 13 studio album, four live albums, a dozen compilation albums, and more than two dozen singles.
Commonly known, due to their iconic single, as "The American Band," the high-energy five-piece Grand Funk Railroad will perform locally with original founding members Don Brewer (vocals and drums; writer and singer of the multi-million selling hit "We're an American Band") and bassist Mel Schacher ("The God Of Thunder.") And joining the pair are three gifted artists with their own reams of credits. Singer Max Carl, a rock veteran from 38 Special, penned and sang that group's biggest hit "Second Chance" and was co-founder of California's legendary Jack Mack and the Heart Attack. Lead guitarist Bruce Kulick is best known for his 12 years with KISS and has credits with Michael Bolton, Meat Loaf, and Billy Squier. Keyboardist Tim Cashion, meanwhile, has a master's degree in music from the University of Miami and his accomplishments include stints with Bob Seger & the Silver Bullet Band and English soul legend Robert Palmer.
Grand Funk Railroad laid the groundwork for such bands as Foreigner, Journey, Van Halen, and Bon Jovi with its signature hard-driving sound, soulful vocals, muscular instrumentation, and forceful pop melodies., and that their legacy still reigns over the Classic Rock landscape 50 years after the group's 1969 birth in Flint, Michigan is a testament to influence and staying power. Mega-hits "We're An American Band," "I'm Your Captain/Closer to Home," "The Loco-Motion," and "Some Kind of Wonderful" still receive continuous airplay on Classic Rock radio, and Grand Funk Railroad still frequently tours the world, selling out in the U.S., Canada, Europe, Japan, and South America. A 1971 performance at New York's Shea Stadium reportedly sold out faster than the Beatles'.
The group's widespread appeal is also evident in its prestigious recording achievements. Over the course of their career, Grand Funk Railroad has enjoyed 19 charted singles, eight top-40 hits, and two number-one singles (with "We're an American Band" and "The Loco-Motion," both of which sold more than one million copies each). Grand Funk Railroad has now accumulated 13 gold and 10 platinum records with record sales exceeding 25 million copies worldwide, and the group's most recent gold-CD citation was presented for their greatest hits package Grand Funk Railroad: The Collectors Series.
The musicians of Grand Funk Railroad headline their Event Center engagement on February 11, admission to the 8 p.m. concert event is $30-60, and more information and tickets are available by calling (563)328-8000 and visiting RhythmCityCasino.com.