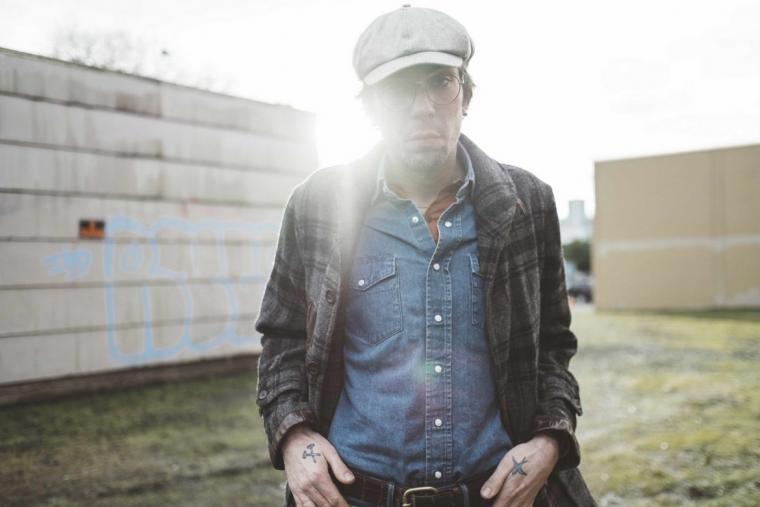 Monday, May 14, 8 p.m.
Codfish Hollow Barn, 5013 288th Avenue, Maquoketa IA
Currently embarking on a May tour that finds the musician visiting 22 different venues, and 22 different cities, over 26 days, the critically lauded Justin Townes Earle performs a Moeller Nights concert at Maquoketa's Codfish Hollow Barn on May 14, his seventh and most recent album Kids in the Street described by NPR as "the veteran songwriter's most pleasing and playful effort to date."
The son of alternative-country artist Steve Earle named after Steve's musician friend Townes Van Zandt, Earle grew up in South Nashville, Tennessee, and began his career playing in two Nashville bands: the rock group The Distributors, and the ragtime and bluegrass combo The Swindlers. Earle also spent some time as guitarist and keyboardist for his father's touring band The Dukes, and taken together, the three ensembles helped the artist develop his hybrid style of music mixing folk, blues, and country. In 2007, he followed his six-song debut EP titled Yuma by signing a recording contract with Chicago's Bloodshot Records, with whom Earle released his debut album The Good Life in 2008. The following years, Earle co-billed "The Big Surprise Tour" with Gillian Welch and David Rawlings, Old Crow Medicine Show, and The Felice Brothers, and released the album Midnight at the Movies, which earned Earle the 2009 Americana Music Award for New and Emerging Artist of the Year.
In 2010, the singer/songwriter released the album Harlem River Blues, and followed it with Nothing's Gonna Change the Way You Feel About Me Now in 2012, the same year Earle appeared in an episode of HBO's Treme alongside his father. He subsequently recorded a set of similarly themed albums in 2014's Single Mothers and 2015's Absent Fathers, and in addition to his cross-country tour stops, Earle has performed as the Grand Ole Opry, South by Southwest, Bonnaroo, and the historic Beacon Theatre. Released less than a year ago, the artist's latest has earned its creator some of his most lavish praise to date, with American Songwriter stating that Earle is "certainly doing his part, with albums like Kids in the Street, to ensure that there's still music out there to compare with the good old days."
Justin Townes Earle performs his 8 p.m. concert on May 14 with opening sets by Blake Brown and Driftless Sisters, admission is $25, and more information and tickets are available by visiting MoellerNights.com or CodfishHollowBarnstormers.com.