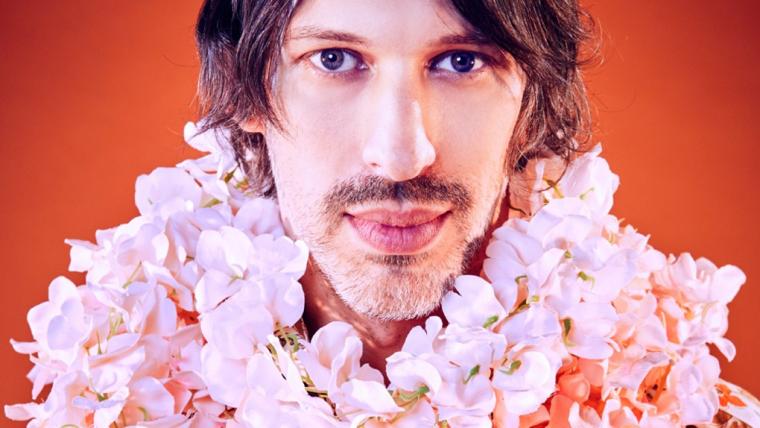 Wednesday, December 12, 7 p.m.
Triple Crown Whiskey Bar & Raccoon Motel, 304 East Third Street, Davenport IA
A side project of, and album by, indie-rock singer/songwriter John Brodeur, Bird Streets the band will play music from Birds Streets the album on December 12 as the latest guests in the Moeller Nights series, Brodeur's recording praised by AllMusic.com for its "clever twists, rich harmonies, and intricate guitar work," and described by Albumism as "a contemporary masterpiece that conjuries indie rock's glory days."
Over a career that has spanned nearly 20 years, Brodeur has independently produced and released several solo albums including 2013 critically acclaimed Little Hopes, fronted rock trios The Suggestions and Maggie Mayday, and worked as a touring and studio musician for the likes of Freedy Johnston, White Hills, and The Morning After Girls. He has also shared stages with artists including Fountains of Wayne, They Might Be Giants, Cracker, O.A.R., and The Whigs, and after many active years in the New York music scene, Brodeus reached out to producer, multi-instrumentalist, and longtime friend Jason Falkner to suggest that they record together. Recorded in Los Angeles between 2014 and 2016, their ultimate project Bird Streets began as a song then turned into an EP and then turned into a full-length album, with Brodeur shuffling between coasts for studio dates and he and Falkner arranging and tracking songs and sharing instrumental duties throughout.
The title Bird Streets was derived from a Hollywood Hills enclave that Brodeur discovered when recording sessions first got underway, but also references his former hometown of Albany, New York, which provided the characters and inspiration for several of the album's 11 songs. And with the songs drawing heavily on internal conflict – self-doubt, anxiety, depression – delivered with an overarching feeling of wistful resignation, music reviewers have showered Bird Streets, and the musicians of Bird Streets, with raves. Awarding the album four stars, the Pasadena Weekly wrote, "Brodeur's smart lyrics imbue their sunny pop melodies with graceful substance," while PopMatters.com deemed the recording "a rock-solid power-pop gem." Power of Pop, meanwhile, called Bird Streets "an immediate home run," adding that it "will capture the hearts of every lover of melodic pop-rock sophistication."
John Brodeur's Bird Streets plays Davenport's Triple Crown Whiskey Bar & Raccoon Motel on December 12 with an opening set by Nick Costa, admission is $8, and more information on the night is available by visiting MoellerNights.com.