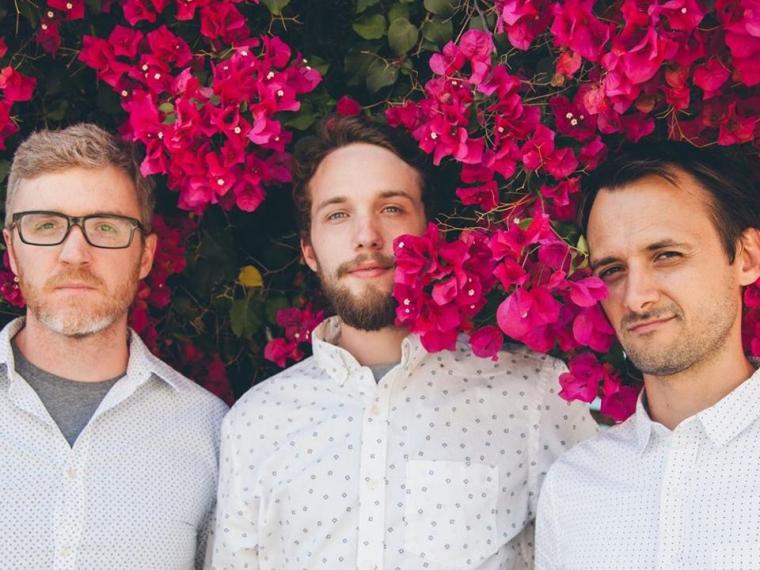 Saturday, July 7, 7 p.m.
Triple Crown Whiskey Bar & Raccoon Motel, 304 East Third Street, Davenport IA
Lauded by PopMatters.com for their "trademark wry humor and ability to speak the truth about matters of the heart and the large disappointments and slender victories life offers," the Americana, folk, and pop three-piece Bombadil headlines a Moeller Nights concert on July 7, the trio's most recent album Fences a work that, according to NoDepression.com, "provides an abundance of musical wealth with an economy of means."
Bombadil began in early 2004 after guitarist Bryan Rahija and bassist Daniel Michalak were studying abroad in Bolivia as Duke University students. They recorded several demos at an elementary school in La Paz during their spare time, and after returning to the U.S., Michalak recruited his brother John to write drum parts. Pianist and friend Stuart Robinson joined the band a few months later, and after a busy year of touring and writing, Bombadil signed with North Carolina's Ramseur Records after playing a show with The Avett Brothers. Following the release of an EP debut in 2006, Michalak left the band for a time to pursue medical school, and was replaced by James Phillips, with Bombadil releasing its first full-length album A Buzz, A Buzz in April of 2008. The group consequently toured throughout the United States playing such festivals as Bonnaoo, FloydFest, and Roots Reunion, and after their second album Tarpits & Canyonlands landed, reviewers began to take serious notice, with Indy Week calling the release "the album that should have made Bombadil famous."
In the years since, the group has released four additional full-length albums, plus a limited-edition EP titled Still Bombadil #1: Score for Cell Phone, Rubber Band, & Wine Glass. With the band currently composed of Michalak, Phillips, and 2016 recruit Stacy Harden, 2017's Fences has earned the musicians some of their most glowing notices to date. AllMusic.com wrote that the album "exposes songwriting full of charming melodies and gently frolicking rhythms alongside expressions of deep affection and insecurity.." And Fences' overall strength inspired NoDepression.com to rave, "Viva Bombadil. Here's a wish for a long musical life for a band that continues to beat the odds."
Bombadil plays its July 7 concert at the Triple Crown Whiskey Bar & Raccoon Motel with an opening set by Hotel Ten Eyes, admission is $10-15, and more information and tickets are available by visiting MoellerNights.com.