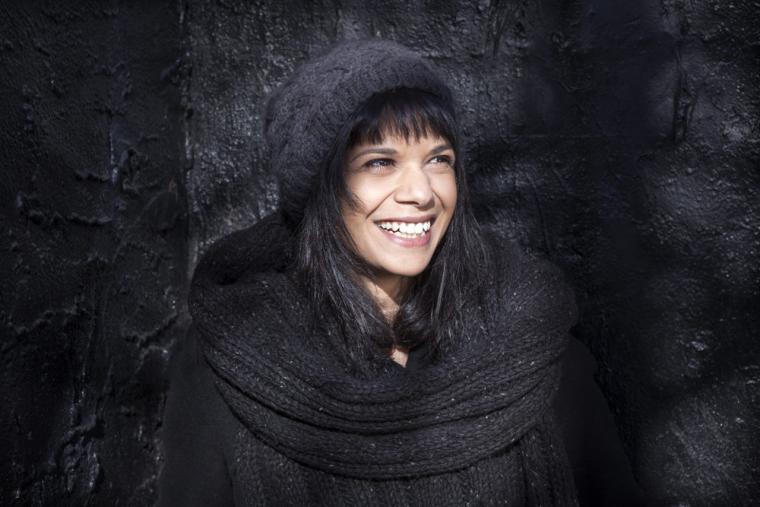 Saturday, May 26, 7 p.m.
Triple Crown Whiskey Bar & Raccoon Motel, 304 East Third Street, Davenport IA
Lauded by The Guardian for her "grinding blues, sleazy jazz, and bracing rock with punk immediacy and pop appeal," Brooklyn-based singer/songwriter Shilpa Ray headlines a Moeller Nights concert on May 26, her signature vocal style described by the Star-Ledger as a "big-voiced blues-rock howler," and summed up in four words by the New York Times: "That scream is primal!"
With the artist's music compared to that of Blondie, The Cramps, and Screamin' Jay Hawkins, Ray grew up in an Indian-American family in New Jersey, and her admitted teenage rebellion drew her to punk music and guitar, though her cultural heritage remained a strong thread in her musical works. She initially made waves in 2006 leading the indie rock outfit Beat the Devil, which fused bluesy indie rock with harmonium and Indian time signatures. The group disbanded not long after releasing its only album, at which point Ray fronted her own similarly minded endeavor in Shilpa Ray & Her Happy Hookers, whose 2009 A Fish Hook an Open Eye led NanobotRock.com's reviewer to state, "I am now coming up with excuses to invite people over for dinner to play it for them."
Over the next several years, Ray became ingrained in New York's musical culture, signing with Knitting Factory Records and releasing her band's 2011 follow-up Teenage & Torture. Ray's exposure from that album led to a stint opening European and North American tour dates for Nick Cave & the Bad Seeds, singing backup with that band, and disbanding Her Happy Hooker to make her solo debut on Cave's Bad Seeds Ltd. label with the 2013 EP It's All Self Fellatio. Partnering with Northern Spy Records, Ray then recorded her first solo full-length Last Year's Savage in 2015, and two years later, returned with Door Girl, a loose concept album documenting New York's seedy underbelly, its material taken from her real-life experiences working the door at the Manhattan rock club Pianos. As Ian Thomas wrote in Paste magazine, it's a work that "finds Shilpa Ray struggling to make ends meet and hold onto her humanity," resulting in "straightforward rock 'n' roll" and "a worthy entry into the canon of New York records."
Shilpa Ray performs her May 26 concert at the Triple Crown Whiskey Bar & Raccoon Motel with an opening set by Liv Carrow, admission to the 9 p.m. show is $10-15, and more information and tickets are available by visiting MoellerNights.com.