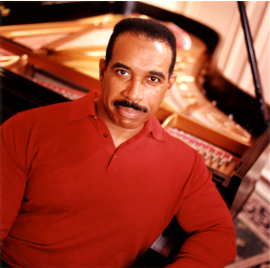 On any given day, you can find the acclaimed classical pianist Leon Bates headlining one of the world's most renowned concert halls, or playing alongside one of America's most prestigious symphony orchestras, or performing and educating as an artist-in-residence - a position he's currently filling as Quad City Arts' latest Visiting Artist.
But your best chance of running into Bates - whose public concert for Quad City Arts will be held at Augustana College on October 27 - might actually be at the gym, as he's no doubt one of the few professional pianists who is also, as we discussed during a recent phone interview, an avid bodybuilder.
"I got involved in bodybuilding in college when I was about 18," says Bates, a Philadelphia native and 1972 graduate of Temple University's esteemed Esther Boyer College of Music. "And I still go to the gym every day and work out. Being a musician's very demanding - all the travel that's involved, the work of actually playing performances. And I think that all of my weight-training has been very helpful in terms of giving me the stamina I need to simply carry on with the musical lifestyle."
With a laugh, though, he adds, "I have been mistaken for the piano mover on a few occasions."
It's unlikely, however, that this mistake has been made by those who've seen the pianist in concert. Locally, classical-music devotees may remember Bates from his performance with the Quad City Symphony Orchestra in the spring of 2009, and his previous tenure as a Quad City Arts Visiting Artist for the organization's 1982-3 season.
But over the past four decades, the pianist's intimidating career has also taken him from the Kennedy Center to Carnegie Hall, and from France to Africa, and from appearances on The Today Show and CBS Sunday Morning to sessions in numerous recording studios, such as the one that recorded Bates' 1991 CD of George Gershwin and Chick Corea compositions that Fanfare magazine called "recommended with pleasure."
"My gosh, I've had so many experiences with symphonies and orchestras and different places over the years," says Bates, "and I think that each one, in a way, is a career highlight."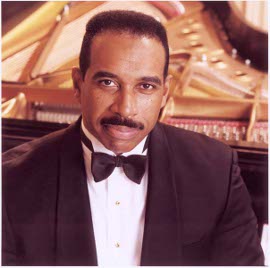 Bates' early interest in music - his very early interest in music - began, as he says, with the encouragement of his kindergarten teacher: "She was someone who really appreciated how important music can be in one's life, and she let us play the upright piano that was in our classroom, and there was something about all those notes on the keyboard that really impressed me. And I remember once playing the piano for the class - just making something up - and when I finished, she gave me this strange look and said, 'Very. Good.'"
He laughs. "I wish that somehow or other there could've been a tape recording of that, because I'd love to know what it was that I did! But that just kind of got me excited, and that was when I went home and told my mother about it, and my mother told my father, and they were like, 'Well, we've got to get this kid a piano now.'"
They did, Bates practiced daily and worked with private instructors, and the artist says that "by the time I got to be 12 or 13, I definitely felt that I wanted to be a musician. I even had dreams about what it would be like to be the pianist who comes in at the last minute to replace somebody. And this was not a nightmare for me. This was a good dream."
After high school, Bates was accepted into the Esther Boyer College of Music, won several piano competitions, and found himself playing alongside such noted ensembles as the Philadelphia Orchestra and the Cincinnati Symphony - performances that he calls "incredible catapults that helped make a music career possible." He also landed his first professional engagement while still a student, performing as a guest artist at Texas Tech University.
"I obtained concert management when I was around 20, 21 years old," says Bates. "Certainly, you learn to play the notes and all that, and you want to be as good a musician as you can be. But at the same time, you need to have someone who's plugged into the concert world. Someone who can be the bridge between that world and you, to connect you, so that you can get opportunities to perform. I mean, it's a business."
And following that first professional booking in Texas, business, for Bates, was booming. "We just kept working from there," he says. "I was getting recital dates, I was getting opportunities to play with orchestras ... . I was a very fortunate person, because there's a lot of talent out there, and it's all over the place. And you realize that you need some sort of catapult - winning a competition, or playing with a major symphony orchestra - for anyone to focus on you specifically."
These days, Bates is frequently a specific focus even when performing among some of the world's most notable musicians, be they members of such North American ensembles as the New York Philharmonic or the Atlanta Symphony, or European ensembles such as the Vienna Symphony, the Strasbourg Philharmonic, or the Radio-Orchestra of Dublin. And to hear Bates tell it, his music career is as gratifying now as it was during its beginnings.
"In many ways, it's even more satisfying," he says. "As a kid, it was all very much a matter of discovery. But as your talent expands, you find that it's still that - still discovery. Because as a pianist, there's so much that's been written, and is being written, that you're constantly opening new doors. So that's what it's about now. Finding doors that open to give me greater and greater experiences."
Leon Bates performs his Quad City Arts Visiting Artist public concert at Augustana College's Wallenberg Hall (3520 Seventh Avenue, Rock Island) at 7 p.m. on Saturday, October 27, and also plays for the "Fridays at Deere-Wiman" series at the Butterworth Center (1105 Eighth Street, Moline) at 3 p.m. on Friday, October 26.
Admission to both events is free, with donations accepted, and more information on the pianist's area residency is available by calling (309)793-1213 or visiting QuadCityArts.com.