Saturday, May 14, 2 p.m.
Adler Theatre, 136 East Third Street, Davenport IA
One of the most popular and beloved animated musicals of all time will find its timeless tunes played live on May 14 when the Quad City Symphony Orchestra and Davenport's Adler Theatre present the latest in the QCSO at the Movies Series: a concert version of Disney's Frozen, with the movie itself shown in high-definition on a huge screen, and its magical score and songs performed by the symphony's musicians as conducted by Ernesto Estigarribia.
The 53rd animated feature film released by Disney, 2013's Frozen was inspired by Hans Christian Andersen's fairy tale "The Snow Queen," and concerns the 18-year-old Princess Anna, who sets off on a journey alongside the iceman Kristoff, his reindeer Sven, and a snowman named Olaf to find her estranged sister Elsa. The 21-year-old's icy powers have inadvertently trapped their kingdom in eternal winter, and as Anna and company try to save the young woman from herself, the film delivers comedy, poignancy, and enchantment with a score that includes such memorable tunes as "Do You Want to Build a Snowman?", "First Time in Forever," "Fixer Upper," and "Let It Go," the latter of which became an iconic hit and earned an Academy Award for Best Original Song.
The movie itself also won the Oscar for Best Animated Feature, and during its theatrical run, Frozen earned $1.28 billion in worldwide box office revenue, overtaking Toy Story 3 to become the highest-grossing animated film of all time, and holding that position until it was overtaken by the remake of The Lion King in 2019. Frozen also became the fifth highest-grossing film of all time and the highest-grossing film of 2013, and by January of 2015, it became the best-selling Blu-ray in the United States, leading to an animated short in 2015, an animated featurette in 2017, and the feature-length sequel Frozen II in 2019.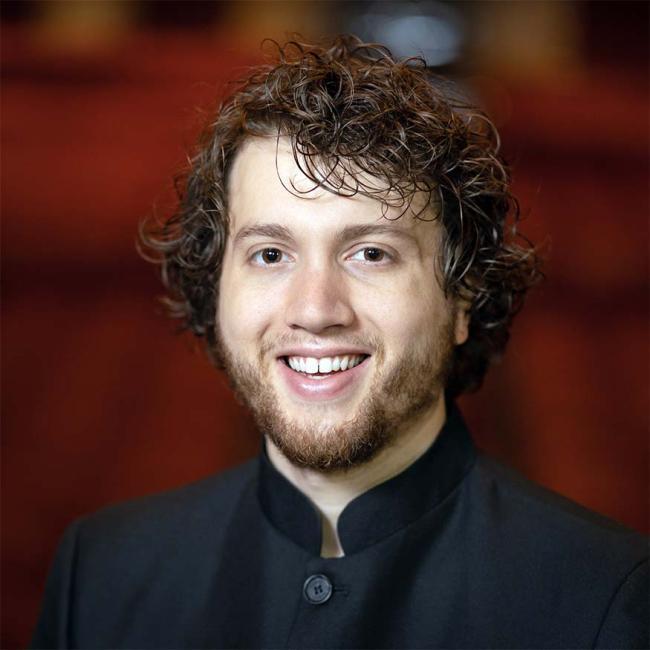 Hailed for his "expert direction" by Fanfare magazine, Paraguayan conductor Ernesto Estigarribia is the Assistant Conductor and Youth Ensembles Music Director of the Quad City Symphony. He has previously served as Music Director of Buffalo Community Orchestra and Southeastern Minnesota Youth Orchestras, and having a passion for working with young musicians, he is also member of the conducting staff of the Greater Twin Cities Youth Symphonies. Estigarribia has conducted the Mankato Symphony, Rochester Symphony, Oskaloosa Music Festival Orchestra, Argentina's Orquesta del Centro del Conocimiento, and his home country's Orquesta Sinfónica del Congreso Nacional, where he was the first Paraguayan guest conductor to appear in the International series.
In 2016, Estigarribia conducted the premiere recording of the "Concertino for Viola" by Brazilian composer João Ripper with violist Korey Konkol and the University of Minnesota Camerata, and beyond his symphonic performances, the conductor has led numerous opera productions including Gianni Schicchi, Idomeneo, and Albert Herring. Estigarribia's festival appearances, meanwhile, include Brazil's Festival de Música de Santa Catarina, Italy's Pienza Music Festival, Russia's International Festival Week of St. Petersburg Conservatory, and Chile's Academia Internacional Teatro del Lago, and the musical artist holds degrees from Pittsburg State University and the University of Minnesota, where he studied conducting with the QCSO's full-time conductor Mark Russell Smith. Most recently in the QCSO at the Movies series, Estigarribia conducted this past fall's Adler Theatre presentation of Harry Potter & the Goblet of Fire.
QCSO at the Movies: Disney's Frozen in Concert will be presented at the Adler Theatre at 2 p.m. on May 14, admission is $20-61, and tickets are available by calling (800)745-3000 and visiting AdlerTheatre.com and QCSO.org.