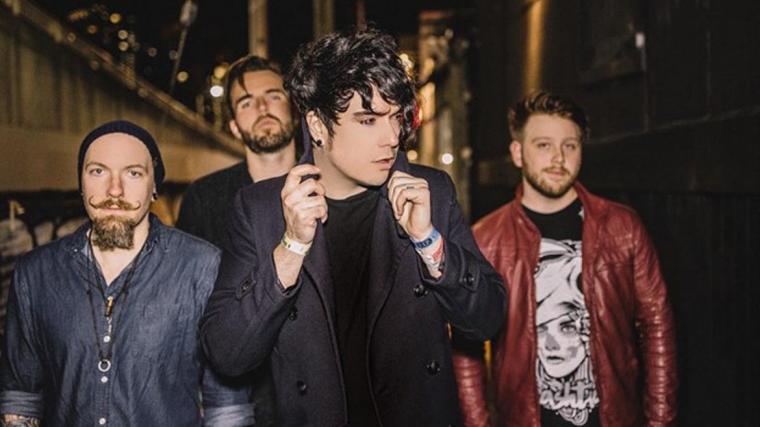 Friday, February 10, 6 p.m.
Rock Island Brewing Company, 1815 Second Avenue, Rock Island IL
Touring in support of a forthcoming album in a concert co-presented by River+City Collective, the indie rockers of Rookie of the Year headline a February 10 concert at the Rock Island Brewing Company, the group's credits including top-10 placement on the Billboard charts and popular music videos ranging from 2007's "Liars & Butterflies" to 2018's "Empty House."
Rookie of the Year was formed in 2005 as a solo project of singer Ryan Dunson, who initially signed with the Tennessee record label Vice Verse Virtue Records in late 2005. Soon after, Dunson signed to One Eleven Records, releasing the 1,000-copy EP Late Night Makeout, and shortly afterward delivered the band's first record, Having to Let Go, as a 13-track LP. Also in 2005, OneEleven Records re-released the album as a 10-track LP, and after expanding to a five-piece unit, Rookie of the Year's second album The Goodnight Moon was released in April of 2006 to critical acclaim and widespread fan approval. Following this release, they toured through North America on the Warped Tour.
In March of 2008, Mick Parsons from the Tooth and Nail Records band Jonezetta joined Rookie of the Year on drums, and that August, their full-length record Sweet Attention was released, a recording that would reach number 11 on the U.S. Billboard Heatseekers chart and number nine on Billboard's Alternative New Artist chart. Over the next 12 months, the band toured non-stop promoting the release, including two headlining tours and a prominent tour supporting the reunited boy band LFO. Rookie of the Year went on to play multiple tour dates with Secondhand Serenade and released their full-length album The Most Beautiful in 2010, roughly one year before their drummer David Whitney was killed in a car accident on July 4, 2011.
After several years apart following the release of 2013's The Goodnight Moon Part II, it was announced in 2017 that Rookie Of The Year would be touring as a full band for the first time since 2011. The rockers completed a six-week national comeback tour that included headline dates and support dates with Forever The Sickest Kids, He Is We, For The Win, and The New Low, and the following year, the group signed to Cardigan Records, also touring in celebration of the 10-year anniversary of Sweet Attention.
Rookie of the Year headlines its Rock Island Brewing Company engagement with sets by Cedar, City Under Siege, House of Animals, and The Goodbye Race, admission to the 6 p.m. concert is $15-20, and more information is available by calling (309)793-1999 and visiting RIBCO.com and the River+City Collective Facebook page.