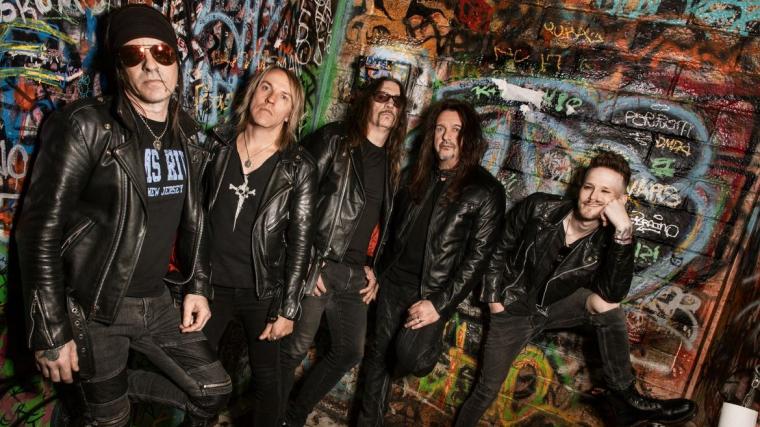 Tuesday, September 19, 8 p.m.
The Rust Belt, 533 12th Avenue East Moline IL
Venerated rockers who achieved chart-topping Billboard success in the 1990s and are still going strong today, the hard-driving and critically lauded musicians of Skid Row and Buckcherry team up for a special co-headlining engagement at Moline venue The Rust Belt, their September 19 concert sure to boast hits from their most recent, respective albums The Gang's All Here and Vol. 10, as well as iconic smashes such as Skid Row's "18 and Life" and Buckcherry's "Sorry."
Formed in 1986 in Toms River, New Jersey, Skid Row is currently composed of bassist Rachel Bolan, guitarists Dave "The Snake" Sabo and Scotti Hill, drummer Rob Hammersmith, and lead vocalist Erik Grönwall. The group achieved major commercial success in the late 1980s and early 1990s, with its first two albums Skid Row (1989) and Slave to the Grind (1991) certified multi-platinum, the latter of which reached number one on the Billboard 200. Skid Row's hit singles from the releases included "18 & Life" (which peaked at number four on the Billboard charts), "I Remember You," "Youth Gone Wild," and "Wasted Time," and led to a critically acclaimed third album in 1995's Subhuman Race. With the musicians' studio recordings also including Thickskin and Revolutions per Minute, the American Music Award winning rockers of Skid Row released their first studio album in 16 years with last year's The Gang's All Here, Skid Row won an American Music Award in 1990, and are currently touring in their 37th year of performance.
Currently composed of co-founder Josh Todd on lead vocals, Stevie D. on rhythm guitar, Kelly LeMieux on bass, Billy Rowe on lead guitar, and Francis Ruiz on drums, Buckcherry formed in Anaheim, California in 1995 when Todd and guitarist Keith Nelson were introduced through a mutual friend and their mutual tattoo artist. After recruiting additional bandmates Buckcherry's self-titled 1999 debut album landed at the top position on Billboard's U.S. Heatseekers chart and earned gold sales in the United States and Canada, its single "Lit Up" becoming the group's first chart-topping song on Billboard's Mainstream Rock Tracks chart. "Lit Up" also scored Buckcherry the first of its two Grammy nominations for Best Hard Rock Performance, and led to the release of 2001's Time Bomb and 2006's 15, a platinum seller whose single "Sorry" made the top 10 of the Billboard Hot 100. 15 was quickly followed by fourth album Black Butterfly and the concert recording Live & Loud, with additional charting hits including All Night Long, Rock 'n' Roll, Hellbound, and this past June's Vol. 10. Reviewing 2019's Warpaint, music outlet The Rock Pit said of Buckcherry, "They still sound like the band we all fell in love with twenty years ago."
Skid Row and Buckcherry play their co-headlining Moline engagement on September 19 with an additional set by Kurt Deimer, admission to the 8 p.m. concert event is $47.75-147.75, and more information and tickets are available by visiting TheRustBeltQC.com.