March in the Quad Cities sees the return of spring, or something like it. It also brings a wide variety of live music, from past masters and new faces. My top live picks for March fall into each category, from returning rock veterans to debut performances in the Quad Cities.
British rock legends Wishbone Ash are returning to the Redstone Room at Common Chord (formerly River Music Experience) for the second year in a row, their March 7 appearance falling one day shy of one year since last year's superb show. Attendance was slight last year; my companions and I had paid peasants' admission, but were upgraded to a free (!!!) table due to the light house. We made little use of it; within minutes of the first song, we were drawn irresistibly to the front of the room, remaining there for the entire set. Consensus among the old-timers was that it was their best local show in years.
The power of this current incarnation of Wishbone Ash may well come from their acknowledgment of the past. Last year's tour was a celebration of the 50th anniversary of their 1972 album Argus, with set lists drawing heavily from that breathtaking nexus of hard rock, folk, melody and Old English lore, and a complete performance of the full album at a show in Des Plaines, Illinois. This year they're marking the 50th anniversary of the Live Dates album, kicking off the tour with a performance of that album in its entirety of Daryl's House, the club owned by Daryl Hall (yep, that Daryl Hall) in Pawling, New York, which has hosted the Live from Daryl's House Web series since 2014.
Wishbone Ash possess a legacy seldom acknowledged outside of musician circles. Andy Powell, the band's remaining founding member, was one of the first hard rock guitarists to use a Gibson Flying V, years before heavy metal icons such as Michael Schenker and K. K. Downing made it a visual staple of hard rock. It was with that V in hand that a 20-year-old Powell walked onstage during a Deep Purple soundcheck in 1970, making the ludicrous and potentially lethal decision to plug in and initiate a jam with Ritchie "Noodles McPsychopath" Blackmore, a man as well-known for his violent temper as for his riffs and destructive onstage antics. Instead of sentencing the young Powell to evisceration-by-Stratocaster, Blackmore put Wishbone Ash in touch with Deep Purple's management, earning them their big break through the most unlikely means imaginable.
It was also with that V in hand that Powell and original Ash guitarist Ted Turner forged a sound that is now ubiquitous in rock and metal, that of the harmonized dual lead guitars. No other hard-rock band had ever sought to combine two guitars into a single nuanced voice before Wishbone Ash released their 1970 debut. Thin Lizzy and Iron Maiden were avowed fans, and an influence on Lynyrd Skynyrd has been claimed; I asked the framed painting of Allen Collins outside the Redstone Room if this was true, but he preferred to speak through his Firebird.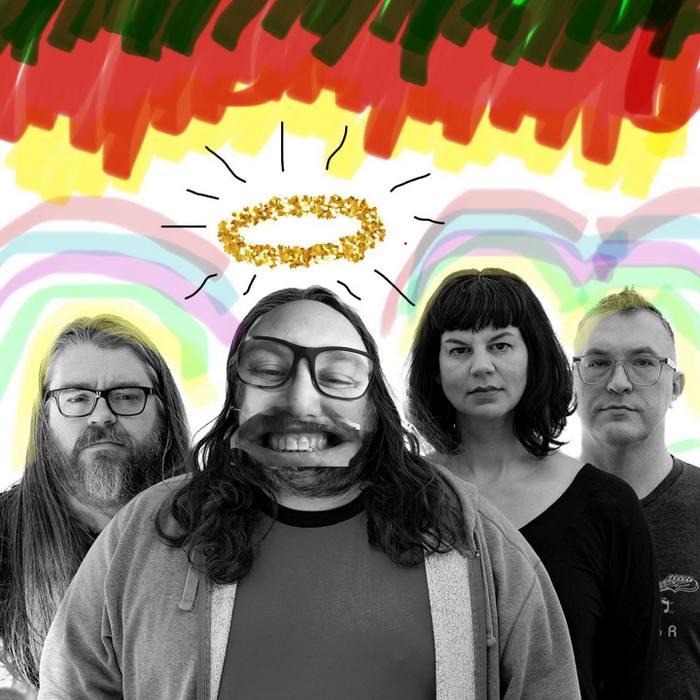 Celebration and recognition of Wishbone's past is reflected not only in their song choices, but in instrumentation, as well. Along with Peter Green's Fleetwood Mac, Wishbone Ash were one of the first bands to use the visually-striking Orange Amplifiers, blending them in the studio with smaller Fender combo amps to get their distinctive guitar sound. Powell and current guitarist Mark Abrahams virtually replicated that sound on last year's tour with a club-sized version of same; their interplay was studied, fluid and natural, but most importantly, the tone was there, faithfully replicating the '70s studio sound for perhaps the first time since their heyday. These details matter; attention to sound and song selection can mark the difference between a bar-quality show and a performance worthy of a band's heritage. Last year's show fell firmly in the second category, and with the band's heavy touring in the time between, Wishbone Ash's Common Chord stop is sure to be on the level with anything passing through Davenport's Adler Theatre in 2023.
Sam Locke Ward is back on the road for the first time in years and is visiting Davenport's Raccoon Motel on March 17 with hand-picked local support from Rock Island's Chrash and Moline's Liv Carrow. Happy Hearts, his new collaboration with Half Japanese founder Jad Fair, is a giddy, disturbingly positive celebration of romance as far removed as possible from the minimalist red-state rage of Bubblegum Necropolis, my favorite release of 2022. Given Ward's incredible artistic range, no predictions are offered as to what he and his new band have in store, save a one-of-a-kind rock-and-roll experience marked with biting humor and deep emotion.
Self-described as "phantom rock" and "quirky pop," Chrash play clanging, catchy and topical punk rock; folk singer Liv Carrow's songs are in turn gentle, foreboding, melancholy, and poignant. Taken as a package, the St. Patrick's Day show is far removed from anything else staged in the QC on that drunken Friday; if only there were a way to surreptitiously run an audio feed into some of the bars in Davenport, with a video feed run back into the Raccoon Motel. Now that would be a show.
The RIBCO show on March 25 is recommended for aging punks whose enthusiasm for new music hasn't waned, even if they need to sit down for a chunk of the evening. Running Man are old blood flowing through some new veins – four QC music lifers with a West Coast transplant on vocals, playing driving, hook-laden, brooding rock and roll that rings of past punk tinnitus while pointing their amps toward the future. Educational Davis are a bizarro electro-fusion of Krautrock grooves and aggro-Dada vocals spiked with early-Devo basement tension. Creeping out the yuppies and college kids in Madison must be getting old, as they've been making steady sojourns into the area in recent months.
Hayes Noble is new blood flowing from old veins into the power tubes of an ignorantly loud Sunn Model T. The 18-year-old just released his debut Head Cleaner, a quick collection of '90s sounds à la Sonic Youth and Dinosaur Jr., with a little dash of AmRep noise and enough youthful energy to give the songs the kick they need. He's rolling down from the hills of Galena for his first QC appearance. The Cities' drunkest (functional) punks are opening; Road Soda are a slingshot blast from the Davenport gutter, a proper and rude awakening with a fresh record and tow. Grab World's Greatest Disappointment and stash it quick before you spill beer all over it during their set.