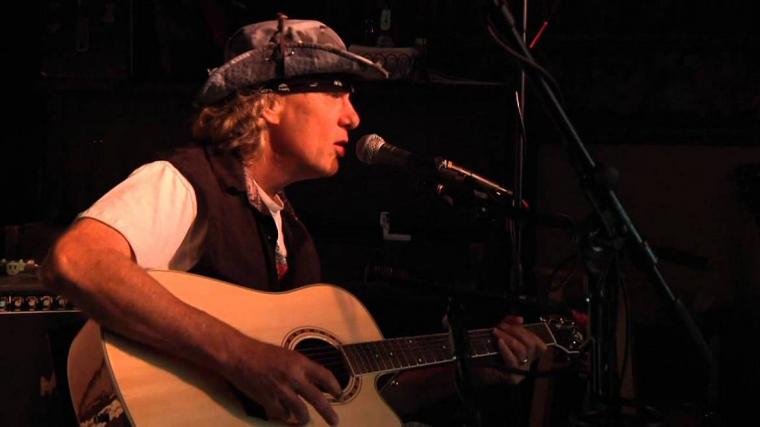 Friday, December 21, 9 p.m.
Rock Island Brewing Company, 1815 Second Avenue, Rock Island IL
A legendary area rock outfit from the 1970s makes a triumphant return to the Rock Island Brewing Company on December 21, as brothers and Cedar Rapids natives BillyLee and Bryce Janey deliver an evening with the hard rockers of Truth & Janey, whose seminal 1976 LP No Rest for the Wicked and live Erupts! album from 2001 (recorded at Davenport's Col Ballroom) have both been reissued on CD by the Rockadrome label.
Influenced by such power trios as Cream and The Jimi Hendrix Experience, Truth & Janey formed in 1969 with founder BillyLee Janey on guitar and vocals, Steven Bock on bass and vocals, and percussion by John Fillingsworth, who was replaced a year later by Denis Bruce. In 1972, the group released its debut: the seven-inch, 45 rpm "Midnight Horseman," along with a cover of the Rolling Stones song "Under My Thumb." The following year, Truth & Janey released "Straight Eight Pontiac" and "Around and Around" on their own Driving Wheel label, and in 1976, the rockers recorded No Rest for the Wicked, which sold only 1,000 copies upon its original release, but eventually became became the stuff of hard-rock legend, especially after it was re-issued in 1997.
As Euardo Rivadavia wrote on AllMusic.com: "Not to be dismissed because of its underground status, Truth & Janey's only LP, No Rest for the Wicked, was another incredible find for indie record label Monster Records, which has always specialized in digging up long-forgotten American hard rock nuggets from the '70s, but really struck gold this time around. … It offers at least four or five contrasting passages that range from delicate melodies accompanied by equally timid falsettos, to dexterously improvised jazz-rock breaks, to orchestrated battalions of ascending hard rock power chords, climaxing intermittently in sterling guitar histrionics. … Sure, Truth & Janey depend pretty heavily on dual guitar harmonies for a one-guitar power trio, but that's just wasteful nit-picking for a band so long departed, and whose overlooked gem of an album still sounds so amazingly vital and engaging today."
Truth & Janey's December 21 performance opens with a set by Vanishing Kids, admission to the 9 p.m. concert is $6-8, and more information is available by calling (309)793-1999 or visiting RIBCO.com.