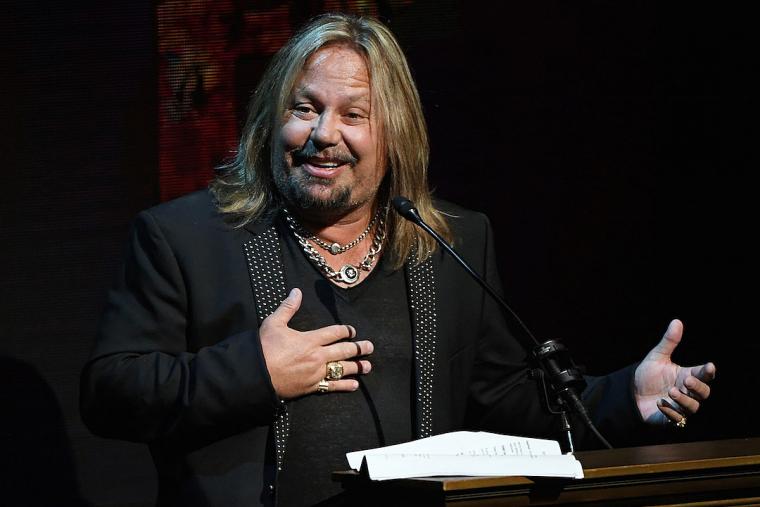 Saturday, January 13, 8 p.m.
Rhythm City Casino Resort Event Center, 7077 Elmore Avenue, Davenport IA
Davenport's Rhythm City Casino Resort welcomes a legitimate heavy-metal superstar with the January 13 arrival of Vince Neil, the singer/songwriter who spent decades as lead vocalist for the multi-platinum-selling rock legends of Mötley Crüe.
Born in Hollywood, Neil began singing with local bands as a teenager, and was fronting the glam-rock outfit Rockandi when high-school friend Tommy Lee heard him perform in 1979. Lee's newly formed band Mötley Crüe was looking for a lead vocalist, and recruited Neil in time for the recording of the band's debut album Too Fast for Love, which went platinum in 1981. Over the next decade, Mötley Crüe's collection of hit albums would go on to include Shout at the Devil, Theatre of Pain, and the chart-topping Dr. Feelgood, with Neil's unmistakable vocal power making iconic hits out of singles such as "Smokin' in the Boys Room," "Without You," "Girls, Girls, Girls," and "Don't Go Away Mad (Just Go Away)."
Mötley Crüe's epic 34‐year run included boasted numerous multi‐platinum releases, more than 22 hit singles, more than 100 million albums sold, and dozens of global tours in sold-out arenas. And while the band completed its "Final Tour" on New Year's Eve of 2015, Neil continues to perform classic Mötley Crüe hits in his solo performances, along with selections from his three solo albums Exposed, Carved in Stone, and Tattoos & Tequila. The latter album served as the soundtrack to the book Neil released earlier that same year – Tattoos & Tequila: To Hell & Back with One of Rock's Most Notorious Frontmen – with each song on the album corresponding to a chapter in the book.
Tickets to Vince Neil's January 13 concert are $25-55, doors open at 7 p.m. for the 8 p.m. show, and reservations are available by calling (563)328-8000 or visiting RhythmCityCasino.com.