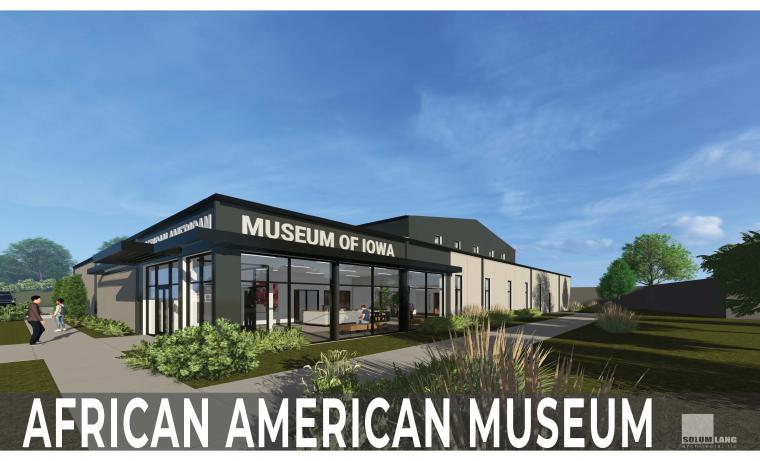 CEDAR RAPIDS, IOWA (May 26, 2023) — The African American Museum of Iowa (AAMI) will officially begin its building renovation project with a groundbreaking ceremony on Wednesday, May 31, 2023. Guests and members of the press are invited to celebrate this landmark milestone.
Celebrating its thirtieth anniversary this year, the AAMI serves as a voice for the voiceless as Iowa's only museum dedicated to preserving, exhibiting, and teaching Iowa's Black history. In 2022, the AAMI launched its capital campaign: Voices Inspiring Progress (VIP). This campaign was prompted by the City of Cedar Rapids's flood-control system. In August 2022, the city began construction on a portion of the flood wall and gate system which is directly impacting the Museum's facilities and operations. AAMI leadership recognized this disruption was an opportunity to address other long-standing maintenance and capacity concerns.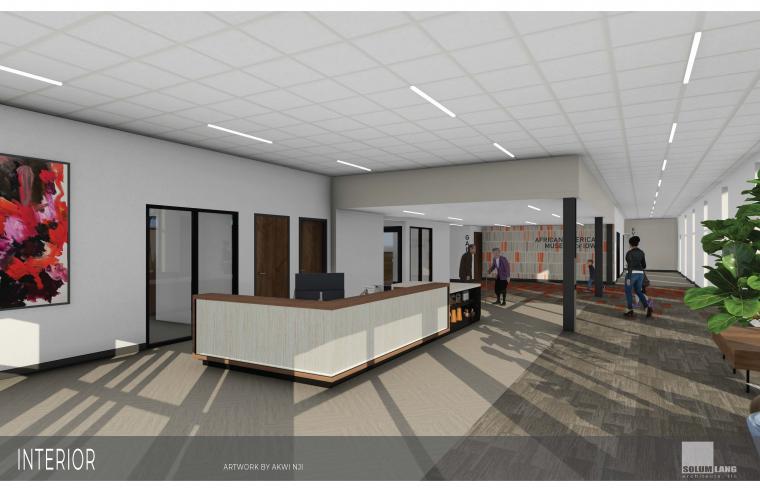 The building renovation will include interior and exterior updates designed to not only change the look of the building, but create sustainability and expand the Museum's operational capacity, program delivery, and exhibit implementation. The project's general contractor, Point Builders LLC, was selected through a publicly bid process, along with our design partner, Solum Lang Architects. Plans for the renovation have been finalized and work will begin shortly. The Voices Inspiring Progress campaign will fund this project and also aims to raise $1 million to support the Museum's endowment. To date, the Museum has raised more than $4.6M toward its $6 million goal.
Major contributions have come from the City of Cedar Rapids ($1,378,000), Iowa Economic Development Authority: Destination Iowa ($800,000) and Enhance Iowa: CAT ($500,000), the Hall-Perrine Foundation ($750,000), Linn County — American Rescue Plan Act ($333,000), along with many of the Museum's longstanding business and community partners. A full list can be found online at blackiowa.org/vip/.
The Museum anticipates a grand reopening in February 2024. AAMI executive director LaNisha Cassell and VIP campaign chairman Zach Bohannon will be available immediately following the ceremony to answer any questions. Guests are encouraged to use 3rd St SE as the 2nd St and 12th Ave intersection will be closed to traffic.
About AAMI: The African American Museum of Iowa is a statewide museum dedicated to preserving, exhibiting, and teaching Iowa's African American history. As Iowa's leading educational resource on the topic, we educate more than 30,000 people each year through museum tours, traveling exhibits, research services, youth and adult education programs, and community and fundraising events.