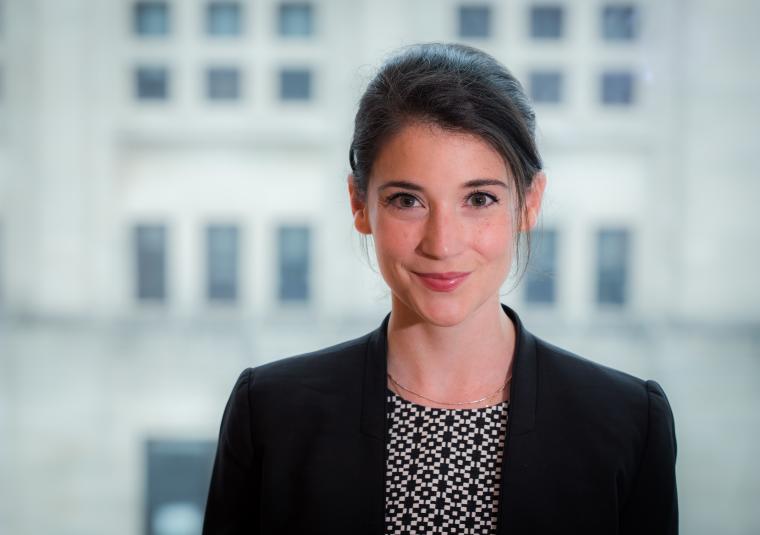 GALESBURG, ILLINOIS (April 17, 2023) — Knox College is proud to announce that Assistant Professor of English Roya Biggie has been awarded a 2023 ACLS Fellowship from the American Council of Learned Societies (ACLS). The ACLS Fellowship Program supports exceptional scholarships in the humanities and interpretive social sciences that have the potential to make significant contributions within and beyond the awardees' fields.
Biggie has been recognized as one of sixty early-career scholars selected through a multi-stage peer review from a pool of nearly 1,200 applicants. She received the added distinction of being named this year's ACLS Carl and Betty Pforzheimer Fellow in English and American Literature. ACLS Fellowships support scholars during six to twelve months of sustained research and writing.
Biggie's book project, Sympathetic Ecologies in Early Modern English Tragedies, positions interspecies sympathy as a vital framework through which the English conceptualized contact across class and racial divides. Her research offers new insights into the history of embodiment and science and has implications for emerging scholarship on early modern race and colonization.
"With higher education under sustained attack around the country, ACLS is proud to support this diverse cohort of emerging scholars as they work to increase understanding of our connected human histories, cultures, and experiences," said ACLS President Joy Connolly. "ACLS Fellowships are investments in an inclusive future where scholars are free to pursue rigorous, unflinching, humanistic research."