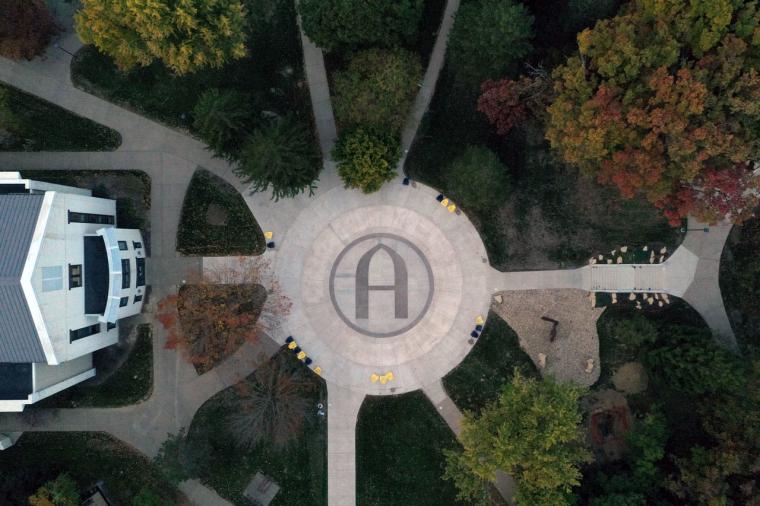 ROCK ISLAND, ILLINOIS (February 10, 2023) — Augustana College students enrolled in the nature photography class taught by biology professor Dr Stephen Hager exhibited their work on campus January 31.
The fourteen students in the January term biology class explored their relationship with the natural world through photography. Dr Hager said students considered how they can use their relationship to nature for growth and inspiration and how that can be portrayed in photography.
In addition to exploring these questions, students learned camera basics, visual composition, and field methods for working in the natural world.
The exhibited work can be viewed at instagram.com/augienaturephotography/.
Senior Gabbi Loiz, a Biology and Spanish for Professional Use major from Davenport, exhibited "Intimate Landscapes of the Quad Cities."
Senior Darby Burk, a Biology major from Davenport, exhibited "Variations on a Tree."
Known for sparking passionate curiosity, Augustana College is an empowering home to explore over ninety areas of study. Augustana's innovative program, Augie Choice, transforms students into global citizens, thinkers, and doers with a $2,000 grant to explore the world, complete an internship, or conduct research with a professor. Augustana students achieve a balance inside and outside of the classroom, ranking top ten in all divisions for Academic All Americans. Transformed to be different, current students and alumni include health-care heroes, Nobel Prize-winners, CEOs, college presidents, and leaders across all continents. The college enrolls 2,500 curious changemakers who get energized by four years as part of a community that reflects the diversity of the United States.