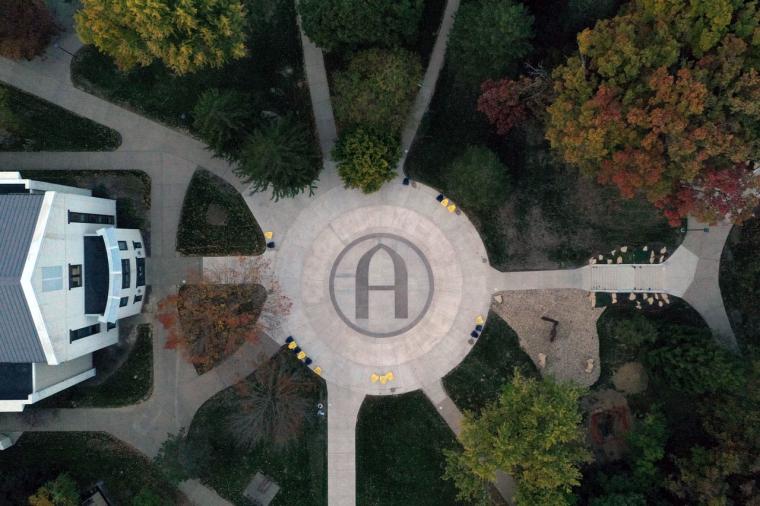 ROCK ISLAND, ISLAND (February 28, 2023) — Augustana College students were among those who answered the call when United Way Quad Cities launched The QC Caring Assignment.
As part of a community campaign, United Way Quad Cities challenged young adults to use $100 seed money to improve the lives of people in the community. Fifteen Augustana students took up the challenge to multiply the initial seed money to make an impact on a cause, person, purpose, or group they are passionate about.
The Caring Assignment spurred 26 impact projects organized by 36 students to improve the community. Read more about these projects at unitedwayqc.org/the-qc-caring-assignment.
Augustana students who participated in The QC Caring Assignment include:
Daniel Ford, a junior of Geneseo, 61254
Clay DeBaillie, a sophomore of Geneseo, 61254
Grace Finney, a sophomore of Moline, 61265
Shannon Kenney, a junior of Taylor Ridge, 61284
Omnia Salih, a first year of Moline, 61265
Known for sparking passionate curiosity, Augustana College is an empowering home to explore over ninety areas of study. Augustana's innovative program, Augie Choice, transforms students into global citizens, thinkers, and doers with a $2,000 grant to explore the world, complete an internship, or conduct research with a professor. Augustana students achieve a balance inside and outside of the classroom; ranking top ten in all divisions for Academic All Americans. Transformed to be different, current students and alumni include health-care heroes, Nobel Prize-winners, CEOs, college presidents, and leaders across all continents. The college enrolls 2,500 curious changemakers who get energized by four years as part of a community that reflects the diversity of the United States.