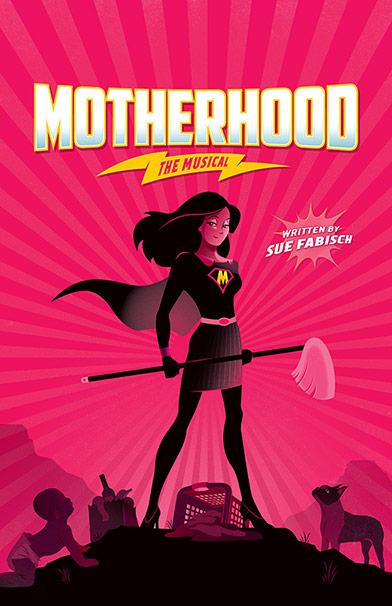 MOLINE, ILLINOIS (October 25, 2022) — The Black Box Theatre in downtown Moline rolls out the baby carriage for Motherhood: The Musical, because having a baby is just the beginning. . . motherhood is for life. In the original play written by Sue Fabisch, four women share their insights, challenges, and pleasures at a baby shower. In ninety minutes of fun, you'll get a peek into the powerful friendship of Amy, a soon-to-be first-time mom; Brooke, a hard-working lawyer; Barb, a stressed-out mother of five; and Tina, a single mom seeking to balance work, her family, and her divorce. Motherhood is a funny, yet loving, look at being a mom at any age. It's climbing the emotional mountain only to find that there's laundry at the top.
Directed and designed by BBT co-founder David Miller, the cast includes Kirsten Sindelar, Shana Kulhavy, Emmalee Hilburn, and Lucy Dlarmini. Choreography by Beth Marsoun. Music direction and keyboards are provided by Randin Letendre, with Peter Letendre on drums and Kyle Jecklin on bass. Baby-bump created by Sara Nicole Wegener.
The show runs November 3-12, Thursday through Saturday, 7:30PM, and Sunday, 2PM. Ticket prices are $13 on Thursday and $16 for all other performances. Tickets are available online at theblackboxtheatre.com or at the door.
Also, in November, improv by GIT on November 19, 7:30PM. Tickets are $10 and The Black Box Theatre will have Santa and give books out to children during Holiday Hop, 4-7PM, on November 11. Be aware that Motherhood: The Musical performance on November 12 will coincide with a concert at Vibrant Arena at The Mark.