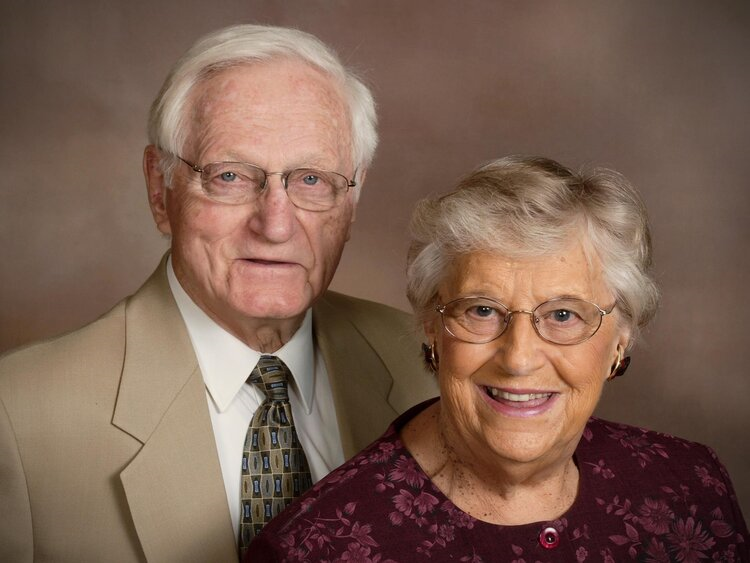 Gene and Arlene Vincent
BETTENDORF, IOWA (October 26, 2020) — Every dollar awarded through the endowment funds and scholarships set up by Gene and Arlene Vincent through the Quad Cities Community Foundation has deep meaning for their family. The couple has two funds at the Community Foundation — the Vincent Family Scholarship, set up in 2019, and the Gene B and Arlene J Vincent Endowment, established earlier this year.
The Vincent Family Scholarship is awarded to a Pleasant Valley High School Senior entering Iowa State University and memorializes their son, Brian Vincent, who died in a plane crash with a group of Iowa State students in 1978. "It really honors the whole family because every one of us went to Iowa State," Arlene said. "I also taught in the Pleasant Valley School District — it is a wonderful school system."
The Gene B and Arlene J Vincent Endowment will provide permanent, annual support for The Family Museum of Arts and Science and The Iowa 4-H Foundation, allowing the Vincent family to leverage the Community Foundation's expertise to give to two nonprofits they are deeply passionate about.
The generosity does two things, they say. It honors their son and it gives back to the organizations and schools that shaped their family. "My father never graduated high school, and I grew up during the Great Depression," Arlene said. "We never had any money."
The local 4-H Club, however, changed her life. "It opened my eyes to the world," she said.
She stayed involved in 4-H as she grew up, traveling to state fairs to compete in out-of-state to cities like Chicago, and eventually on an overseas trip to Finland. "It gave me the opportunity to do things I never would have done otherwise," she said. "I am so thankful. Without it, I probably wouldn't have gone to college. I hope these scholarship recipients and 4-H kids have the same opportunities I did."
The Gene B and Arlene J Vincent Endowment will begin distributing funds in 2021, something the couple looks forward to already. Gene said they started considering the endowment after attending a Community Foundation seminar where they learned more about ways to give. "That really enhanced our connection to, and understanding of, what and how they work with donors," he said. After considering starting the endowment through their estates, they decided to gift it now so they could enjoy seeing the impact of their gifts themselves.
Before connecting with the Community Foundation, Arlene had long considered charitable giving through an endowment as an option only for very wealthy people or companies. "I didn't think we were rich enough to do anything, so it's fun to realize you can help," she said. "It doesn't take that much to do this."
The giving brings back good memories for the couple, including Arlene's 25-year stint at The Children's Museum and Gene's work for The Iowa State University Extension Office. "I started at the Children's Museum from the beginning and watched them grow and move into a brand-new building," she said. "It's a place that just gives little children such a great start. They don't even realize they're learning."
Gene said giving to places like the museum and the schools has given them a sense of life coming full circle. "We've received so much over the years," he said. "It's kind of a payback — the good kind of payback."