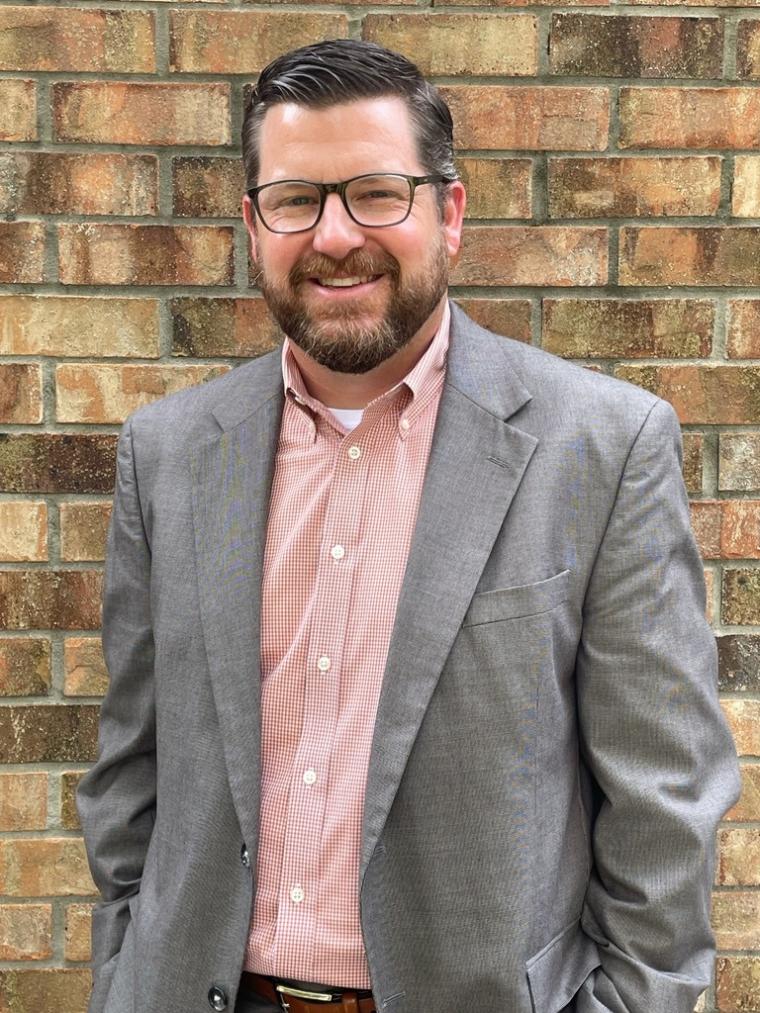 GALESBURG, ILLINOIS (May 3, 2023) — Knox College has announced that Nathan Ament has accepted the position of Vice President for Enrollment and Dean of Admission. He will start in his new role at the College on June 1, 2023.
A native of Illinois, Ament earned a Bachelor of Arts degree in Music Education from Augustana College (IL) and a Master of Arts degree in Organizational Leadership from Saint Mary's University of Minnesota. He is an active member of both national and regional admissions organizations including NACAC, SACAC, and ILACAC, and co-hosts "The Admissions Directors Lunchcast" podcast with his friend and partner, Teege Mettille.
Ament has prior career experience as an enrollment manager, having served in leadership roles at institutions in Wisconsin, Illinois, Minnesota, and Louisiana. His 22-year career has provided practical experience in all areas of strategic enrollment-management and -execution, including financial-aid leveraging, staff management, cross-campus relationship building, and visit experiences. Ament also provides extensive experience in CRM technology, along with communication and marketing strategies, having worked in consultative sales positions at both TargetX and KelmscottEDU.
In his current role as Vice President of Enrollment Management at Loyola University New Orleans, Ament has taken significant steps to improve access and equality for all student populations at Loyola. He led the change to a Test-Blind admissions policy and oversaw the recovery and stabilization of the University's enrollment following a Category 4 hurricane (Ida) in 2021 and the COVID-19 pandemic.
"Having lived, worked, and obtained my degrees in the Upper Midwest region, I have always respected the strong reputation of Knox College and admired its mission and vision for higher education," Ament said.
At Knox, Ament will be responsible for the offices of admission, student financial services, and communications. His ability to build and cultivate relationships, lead with humility and humor, and his Midwest roots will be valuable assets as a member of the Knox community.
"I am excited to have such an innovative, thoughtful, and fun leader join our community to help us make our great College even better. Nathan brings significant experience and leadership to support our bold and ambitious framework for growth," Knox College President C Andrew McGadney said.