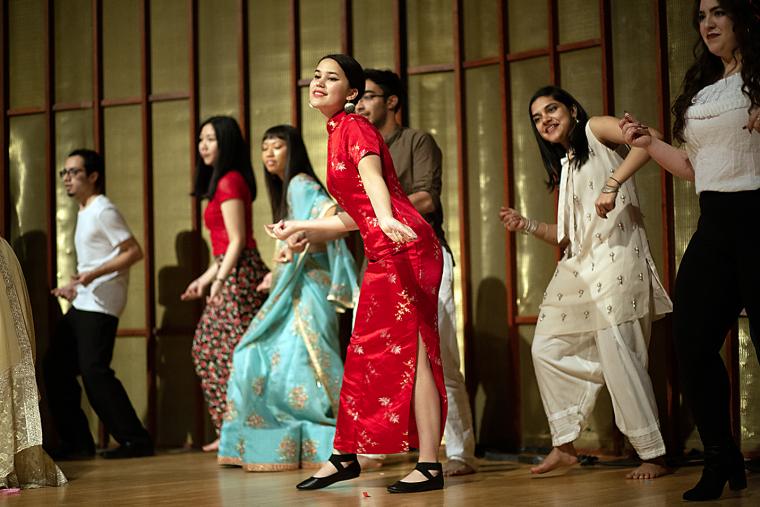 GALESBURG, ILLINOIS (January 19, 2023) — Knox College is proud to invite the community to International Fair 2023, presented by the Knox College International Club. This year's event, on Saturday, January 28, will be the first time the event is open to the public since 2019. Everyone is invited to campus to enjoy the wide range of cultural displays.
The theme of this year's fair is "Weddings Around the World." Please plan to join us for any of these events:
Booth Fair (Student organizations prepare booths with information on their cultures, activities, and fundraisers): 12-1:30PM
Flag Parade (Student representatives from each country showcase their flag in a parade line): 2-2:45PM
Cultural Showcase (Live student performances from around the world, displaying cultural dance forms, music, language, and dress): 3PM
All events will be hosted in the Ford Center for Fine Arts.
International Club Co-President Archi Nokrek ('24) says the group is excited to welcome the greater community to learn about and embrace the range of cultures that make up the College's student body.
"International Fair is a beautiful thing," Nokrek said. "I-Fair provides a local community experience that not many can have anywhere else. We've put so much time into it and we're very excited."