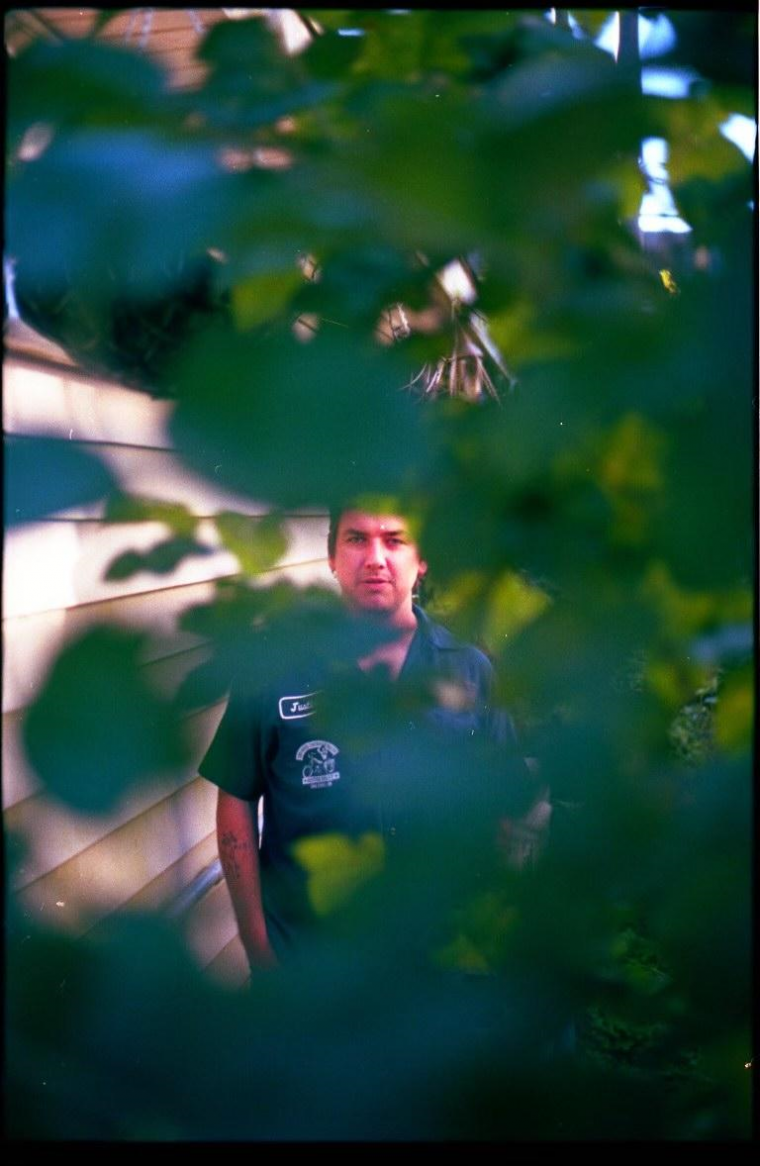 DAVENPORT, IOWA (August 13, 2021) — As the times remain crazy, we're doing everything we can to keep bringing great artists to the Quad Cities and it's been a big week for new announcements as we've added shows with Susto (a rare and special solo set from Justin Osborne — August 21), Hembree/Desert Noises (August 28), a record release show with Petey (September 12, which also features James Austin Johnson and Bon Iver collaborators 81355), LALA LALA (April 13, 2022), and the return of Joshua Ray Walker (November 1 — which can't happen soon enough after his jaw-dropping set opening for Charley Crocket last week). We've also added Adriel Denae to the Son Little bill (September 5) and Jeremy Ivey is bringing Dillon Warnek to town October 2. Scour the list of upcoming shows below and grab your tickets where you can. And we thank you from the bottom of our hearts for making our first two weeks so memorable!
The bar will be open at 5PM tonight/Friday and Saturday 4PM. Starting next Monday, August 16, we will begin our normal bar hours on non-show nights. We will only be closed on Sundays (other than show nights), so come see us and drink our cheap Hamm's tall-boys dry. We also have four incredible signature cocktails on tap that are about as tasty as they come! If you haven't been in yet for a show, there's nothing to stop you now. Consider grabbing a sweet MOTEL trucker hat — only available at the bar. See you soon!
ALSO PLEASE REMEMBER that Raccoon Motel members have early access to the following tickets before they go on sale Monday morning: Susto, Hembree/Desert Noises, Petey/James Austin Johnson/81355, and Joshua Ray Walker!
GRAB ALL YOUR RACCOON TICKETS HERE:: raccoonmotel.tixr.com
AUGUST 14 — ELIZABETH MOEN w/Wyatt Waddell:: LISTEN to Elizabeth Moen:: LISTEN to Wyatt Waddell:: on sale now
AUGUST 19 — ANI DIFRANCO (at Codfish Hollow):: LISTEN:: SOLD OUT/POSTPONED
AUGUST 19 — Alternating Currents Fest:: NICK THUNE w/JOSHUA SPEERS and LEE DEWYZE:: LISTEN to Nick Thune:: LISTEN to Joshua Speers:: LISTEN to Lee Dewyze:: FREE
AUGUST 20 — Alternating Currents Fest:: MILOE w/HAIVA RU and MOODY JOODY:: LISTEN to Miloe:: LISTEN to Haiva Ru:: LISTEN to Moody Joody:: FREE
AUGUST 21 — Alternating Currents Fest:: RED SHAHAN w/BLAKE RUBY:: LISTEN to Red Shahan:: LISTEN to Blake Ruby:: FREE
AUGUST 21 — LATE SHOW:: SUSTO (special Justin Osborne solo performance w/HAIVA RU:: LISTEN to SUSTO:: on sale NOW to members; general public Monday, August 16, 10AM
AUGUST 22 -- SHAKEY GRAVES w/TRE BURT (at Codfish Hollow):: SOLD OUT/POSTPONED
AUGUST 26 — ANGELA MEYER (Legions and Legends record release show!!) w/LOGAN SPRINGER:: LISTEN:: on sale now
AUGUST 27 — MIKE AND THE MOONPIES w/BUFFALO GOSPEL:: LISTEN to Mike and the Moonpies:: LISTEN to Buffalo Gospel:: SOLD OUT
AUGUST 28 — LOLO w/Desert Noises and Hembree (at Codfish Hollow):: LISTEN to LOLO:: LISTEN to Desert Noises:: POSTPONED
AUGUST 28 — HEMBREE w/DESERT NOISES :: LISTEN to Hembree:: LISTEN to Desert Noises:: tickets on sale Monday, August 16, 10AM
AUGUST 31 — PINEGROVE w/MILOE, GRUMPY (at Codfish Hollow):: LISTEN to Pinegrove:: LISTEN to Miloe:: LISTEN to Grumpy:: on sale now
SEPTEMBER 2 — UNDEATH w/XENOSPAWN and SMOKEFALL:: LISTEN to Undeath:: LISTEN to Xenospawn:: on sale now
SEPTEMBER 4 — TREVOR SENSOR w/SYLMAR:: LISTEN to Trevor Sensor:: LISTEN to Sylmar:: on sale now
SEPTEMBER 5 — SON LITTLE w/ADRIEL DENAE:: LISTEN to Son Little:: LISTEN to Adriel Denae:: on sale now
SEPTEMBER 9 — WAXAHATCHEE w/KATY KIRBY (at Codfish Hollow):: SOLD OUT
SEPTEMBER 10 — ROOKIE w/IN THE PINES and DARK FAMILY:: LISTEN to Rookie:: LISTEN to In The Pines:: LISTEN to Dark Family:: on sale now
SEPTEMBER 11 — BABY GARP FESTIVAL (Codfish Hollow):: on sale now
SEPTEMBER 12 — PETEY w/JAMES AUSTIN JOHNSON and 81355:: LISTEN to Petey:: LISTEN to James Austin Johnson:: LISTEN to 81355:: on sale Monday, August 16, 10AM
SEPTEMBER 17 — DAVID HUCKFELDT (of The Pines, featuring members of Taylor Swift and Big Red Machine's bands) w/PIETA BROWN and MAC LEAPHART (at Codfish Hollow):: LISTEN to David Huckfeldt
LISTEN to Pieta Brown
LISTEN to Mac Leaphart:: tickets on sale HERE
SEPTEMBER 22 — LIAM KAZAR w/CASE OATS :: LISTEN to Liam Kazar:: LISTEN to Case Oats:: on sale now
SEPTEMBER 23 — THELMA AND THE SLEAZE w/BLUNT BANGS (featuring members of Black Kids and Woods) w/special guests:: LISTEN to Blunt Bangs:: LISTEN to Thelma and the Sleaze:: on sale now
OCTOBER 2 — JEREMY IVEY w/DILLON WARNEK:: LISTEN to Jeremy Ivey:: LISTEN to Dillon Warnek:: on sale now
OCTOBER 12 — MICHIGANDER w/STAY OUTSIDE and DARYL RAHN:: LISTEN to Michigander:: LISTEN to Stay Outside:: LISTEN to Daryl Rahn:: on sale now and filling up
OCTOBER 13 — BAD BAD HATS w/special guests:: LISTEN to Bad Bad Hats:: on sale now
OCTOBER 17 and 24 — OKEY DOKEY w/GATLIN:: LISTEN to Okey Dokey:: LISTEN to Gatlin:: tickets are now on sale
OCTOBER 21 — WHEELWRIGHT w/JOSHUA DYLAN BALIS:: LISTEN to Wheelwright:: LISTEN to Joshua Dylan Balis:: tickets on sale this Friday, July 24, 10AM
NOVEMBER 1 — JOSHUA RAY WALKER w/special guests:: LISTEN to Joshua Ray Walker:: on sale Monday, August 16, 10AM
NOVEMBER 6 — IRON & WINE w/SQUIRREL FLOWER:: LISTEN to Iron & Wine:: SOLD OUT
NOVEMBER 12 — NADA SURF w/Seasaw :: LISTEN :: on sale now and moving
NOVEMBER 13 — Wake Brewing and Ragged Records Present:: EXHUMED w/CREEPING DEATH, BEWITCHER, ENFORCED:: SOLD OUT
NOVEMBER 19 — Liz Cooper w/Pearl Charles:: LISTEN to Liz Cooper:: LISTEN to Pearl Charles:: tickets on sale this Friday, July 24, 10AM
APRIL 13, 2022 — LALA LALA w/special guests:: LISTEN to LALA LALA:: on sale now
TICKETS to all Raccoon Motel shows can be purchased HERE