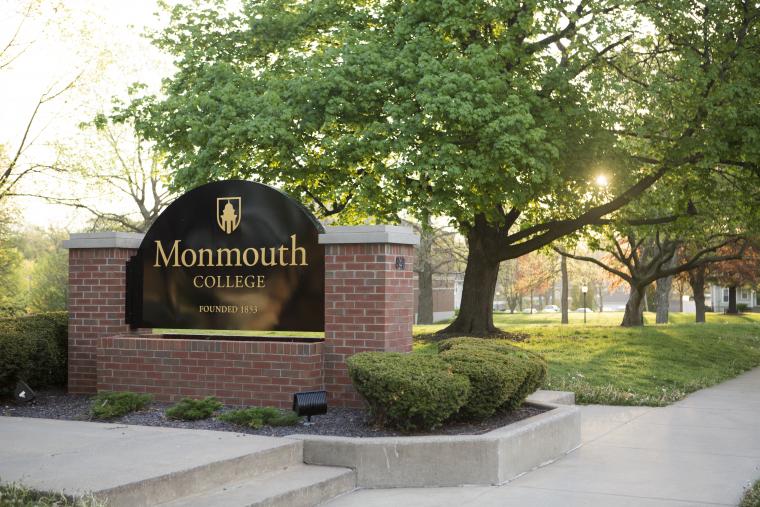 MONMOUTH, ILLINOIS (September 18, 2023) — Monmouth College is one of the best colleges in the country when it comes to providing students a path to social mobility.
In the 2024 issue of the US News and World Report's Best Colleges guide, released September 18, Monmouth is ranked N° 29 among National Liberal Arts Colleges in the category "Top Performers on Social Mobility."
The guide's social-mobility ranking evaluates a school's graduation rates of students who receive a federal Pell Grant compared to those students who did not receive one. Students who receive a Pell Grant display exceptional financial need as determined by the US Department of Education when the student files the annual Free Application for Federal Student Aid application.
Among Monmouth's freshman class, 45% of the students received a Pell grant. Overall, 37% of the College's student body received a Pell grant.
"Everyone associated with Monmouth is very proud of the College's N° 29 'Social Mobility' ranking among National Liberal Arts Colleges in the latest US News and World Report rankings," said Monmouth President Clarence Wyatt. "Monmouth College exists to help students realize all the potential inherent in them — especially so the large number of first-generation and Pell Grant-eligible students who come to the College. This ranking powerfully affirms the way in which Monmouth College changes for the better the arc of a student's life. I am grateful to all of the faculty, staff, trustees, and supporters who support this mission and who make this recognition possible."
Monmouth also prepares its graduates for professional success. For the last five years, at least 98% of Monmouth graduates have reported that they have either started working in a career or been enrolled in graduate or professional school.
Monmouth Vice President for Enrollment Management Stephanie Levenson said that the College's latest national ranking demonstrates, combined with graduates' success, why Monmouth is a good investment.
"We know that students and families are attracted to colleges that provide students a transformative educational experience that prepares them for successful careers, and Monmouth does that exceedingly well," said Levenson. "Monmouth is a college of high opportunity and high achievement that changes the lives of the students and families it serves."
One of those Monmouth alumni whose family was shaped by the College is Byron Sondgeroth of Peoria, Illinois.
A 1988 alumnus, Sondgeroth was the first in his family to earn a college degree. Since then, his three sons have gone on to earn a Monmouth degree.
"I have always believed that education is that great equalizer because it gives people an opportunity to lift themselves up and improve their socioeconomic status," said Sondgeroth, who earned a degree in Spanish from Monmouth and then enjoyed a nearly three-decade career in education. "Beyond a great education, the leadership opportunities that Monmouth offered me on campus set me up to believe that I could move beyond teaching and become an administrator."
Founded in 1853 and affiliated with the Presbyterian Church (USA), Monmouth College provides a transformative educational experience within a caring community of learners. A residential liberal-arts college that is the birthplace of the women's-fraternity movement, Monmouth College empowers students to realize their full potential, live meaningful lives, pursue successful careers, and shape their communities and the world through service and leadership.