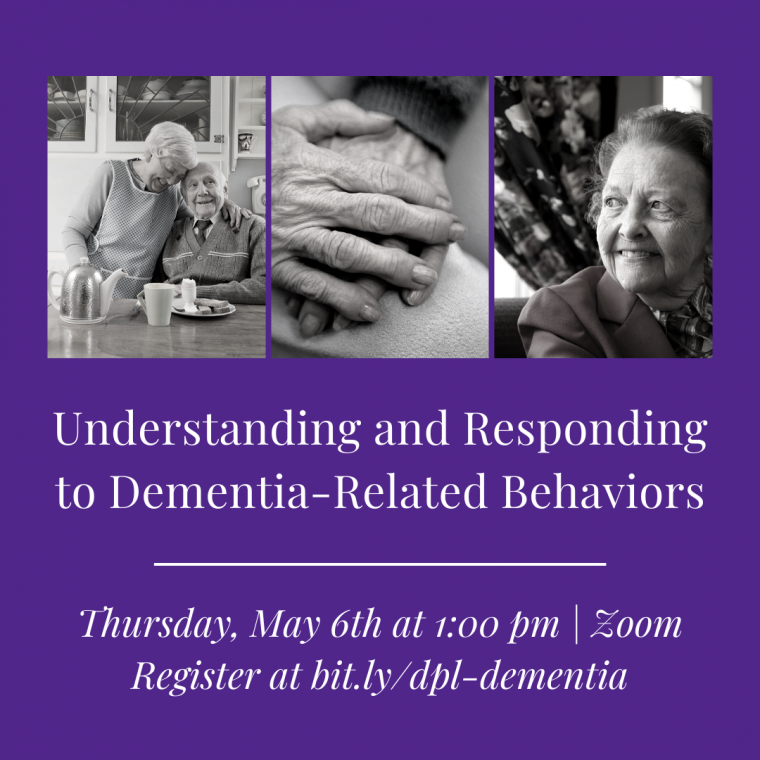 DAVENPORT, IOWA (April 6, 2021) — Behavior is a powerful form of communication and is one of the primary ways for people with dementia to communicate their needs and feelings as the ability to use language is lost. However, some behaviors can present real challenges for caregivers to manage. Join us Thursday, May 6, 1PM, on Zoom and review caregiver tips and strategies to respond to some common behaviors exhibited by individuals living with dementia, such as agitation, confusion, and more.
Registration is required to receive Zoom meeting details. Register here: http://bit.ly/dpl-dementia.
Keep up with our virtual programming on our Virtual Branch Calendar of Events at https://davenportlibrary.libcal.com/calendar/virtual.
This event is FREE and open to the public. For more information visit www.davenportlibrary.com or call the library at (563) 326-7832.