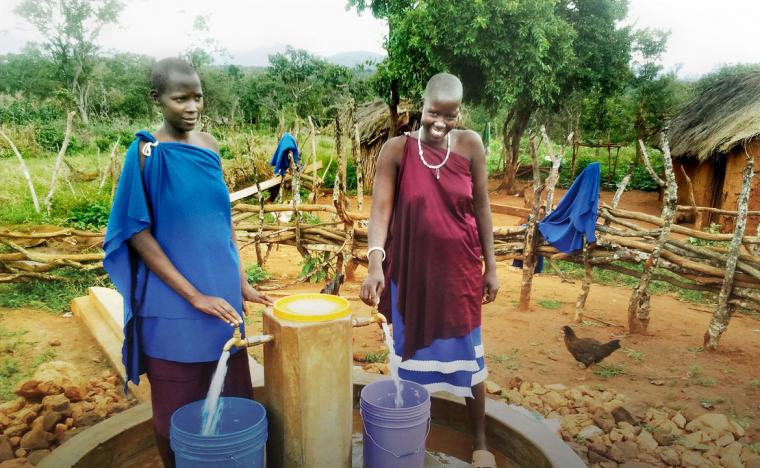 Saturday November 3, 7:00-10:00pm
Redstone Building Third Floor, 131 West Second Street, Davenport, IA
The 10th Anniversary Water Party is a fundraiser sponsored by Empower Tanzania to provide clean drinking water to people from villages throughout Tanzania. Patrons will enjoy a wine and whiskey tasting, "small bites" by Chason, an art auction, a silent auction that includes a Tanzanite donated by Doland's Jewelers, and music by DJ Davey Rockit.
Last year's Water Party raised $56,000, providing water for 1,750 people in the village of Njiro, Tanzania. By establishing a much-needed working well with seven distribution points throughout the village, the eight-and-a-half-mile trek to the nearest water source has been eliminated, curtailing violence, abuse, animal attacks, and other dangerous obstacles that plague such routine journeys to survive. Something as simple as local access to clean water has opened tangible opportunities for Tanzanian children to focus on school, while their parents can focus on work to bring greater health, productivity, and prosperity to their families and communities.
This year, the goal is to raise $60,000 for the village of Nadaruru, Tanzania, where the only water source is dirty, contaminated bilge, yet the villagers must walk miles to collect it because it is their only option for water. Sickness, disease, and suffering are unavoidable when unclean water is the only choice, ultimately sabotaging any sustained efforts to thrive, not to mention the terrible consequences to children's health and well-being.
If ever a good time was worth having, this is one of those times. Join the cause at the 10th Anniversary Water Party on the Redstone Building's Third Floor (131 West Second Street, Davenport, IA) on November 3 from 7 to 10 p.m.