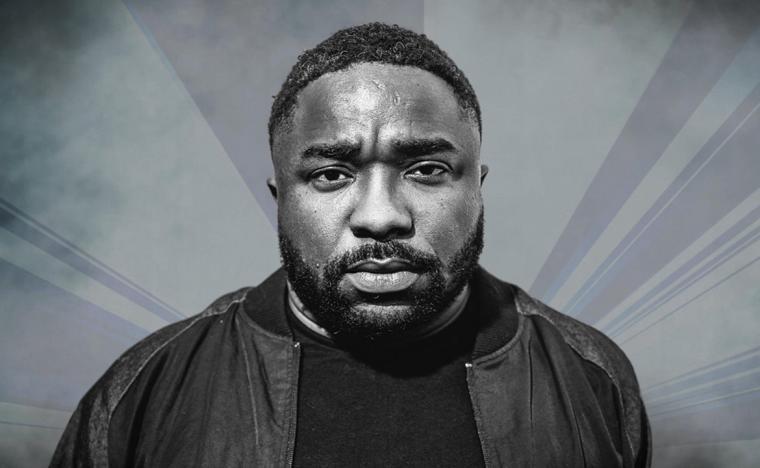 Friday, May 26, 7 p.m.
Rhythm City Casino Resort Rhythm Room, 7077 Elmore Avenue, Davenport IA
Admired for his half-hour comedy special on season three of The Standups that's currently streaming on Netflix, Los Angeles-based comedian Brian Simpson brings his national tour to Davenport's Rhythm City Casino Resort Rhythm Room on May 26, the hilariously uncensored standup having recently made his television debut on Comedy Central's Lights Out with David Spade.
With his background as a foster child and Marine Corps veteran leading to a rare combination of life experiences that he has channeled into a refreshingly unique comedic point of view, Johnson is a paid regular at the World-Famous Comedy Store, and was named a "New Face 2021" at the prestigious Just For Laughs Comedy Festival. He was also named a "Comedian to Watch 2021" by Vulture magazine, and that year, he took part in an interview designed to let new fans know the comic a little bit better. The following are samplings from that interview:
When did you feel that you were funny enough to make a legitimate go at comedy? "When successful comics started telling me so. This was back in San Diego when I first started, and whenever L.A. comics came down to do a show, they told me to keep doing what I was doing."
Describe your comedy in five words. "Life of the goddamn party."
What is the best comedy advice, and then the worst comedy advice, you've ever received, either when you were starting out or more recently? "Best comedy advice: "There's no wrong in writing, so always write." Think that was Ralph Harris who said that to me. The worst comedy advice: I don't recall any worst advice because I don't listen to those people. I stricken that shit from the record. I only take advice from people I respect. I forget bad advice immediately."
Tell us one story from your childhood that is a good representation of your life. "When I first asked my mother where babies come from, she said they came from the stork or the cabbage patch or some shit. Then I ran right to the library to look it up and found out where they really came from. I went straight to her and said, 'They come from the mom's paginas.' That was the only time she ever tried to bullshit me. After that, she always answered my questions directly."
Brian Simpson brings his national tour to Davenport's Rhythm Room on May 26, admission to the 7 p.m. standup performance is $20, and more information and tickets are available by calling (563)328-8000 and visiting RhythmCityCasino.com.