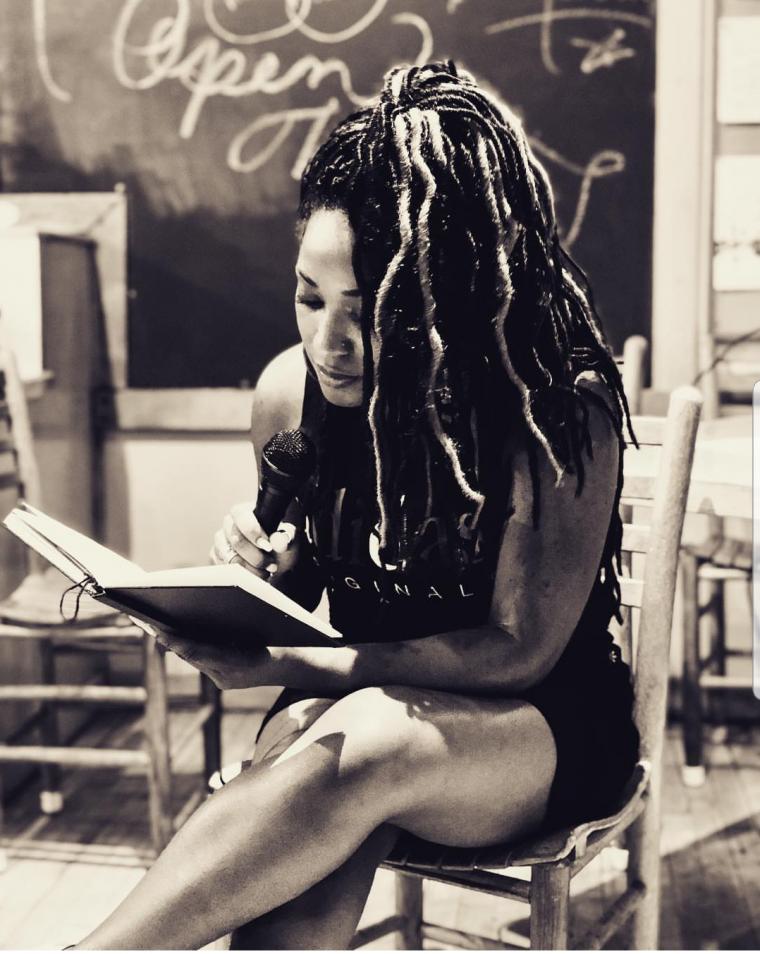 Saturday, September 8, 2 p.m.
Midwest Writing Center, 401 19th Street, Rock Island IL
Chicago-based author Chanell Ruth, the winner of this year's Great River Writers Retreat contest, will deliver a special reading at the Midwest Writing Center on September 8, sharing the talents that led Tidal Basin Review to call her recent Bottom of Midnight "difficult, necessary, and important," and to say of the work, "It would be impossible to read … and not be moved by the pain it expresses."
A writer, multi-medium artist, and educator, Ruth served as the Chicago Poetry Center's poet-in-residence for 2016-17, and shortly thereafter joined the faculty at the University of Indianapolis, where she teaches English and creative writing in a joint program at Zhejiang Yuexiu University in Shaoxing, China. Her current creative projects include writing a memoir about her year in China, poems about African-American fashion culture and identity, and developing a poetry club at ZYU. While receiving her MFA from Chicago State University, she served as Poetry Editor of Warpland: A Journal of Black Literature and Ideas, and her poems have appeared in the Louisiana English Journal, Reverie, and Fingernails Across the Chalkboard: Poetry and Prose on HIV/AIDS from the Black Diaspora. Ruth's writings on HIV/AIDS continue in Spaces Between Us: Poetry, Prose and Art on HIV/AIDS, and her work has been curated in the Du Sable Museum exhibit The Citizens Picnic: Lynching in America from 1865 to Present. Poems of Ruth's also appear in Mom Egg, Drunken Boat, Lone Star Legacy: African American History in Texas, and Tidal Basin Review, with Ruth the latter periodical's featured Series Poet for the Spring 2012 issue.
Ruth is a Hurston/Wright, Callaloo Workshops, and Vermont Studio Center Residency alumna, and has spoken publicly on writing, education, and women's health in forums including WGN news and as a panelist on WYCC's The Professors. As part of her September 4 through 10 residency with the Great River Writers Retreat, she will concentrate on her writing at Rock Island's Benet House, with the hopes of completing a poetry chapbook by the end of her area stay.
Chanell Ruth's September 8 presentation at the Midwest Writing Center will find the author sharing some of the writing she worked on during her area retreat, light refreshments will be served, and admission is free. For more information on the 2 p.m. reading, call (309)732-7330 or visit MWCQC.org.