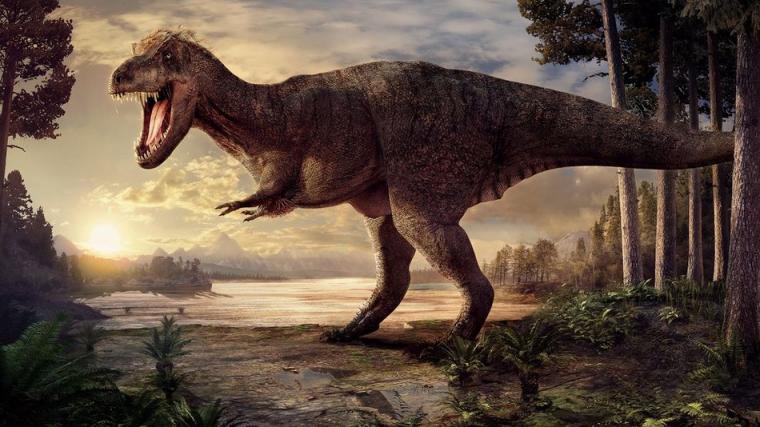 Friday, August 10, through Sunday, August 12
Putnam Museum & Science Center, 1717 West 12th Street, Davenport IA
Those who love dinosaurs and all things Mesozoic will be in Putnam Museum paradise when the venue welcomes families to the August 10 through 12 celebration Dino Days – three afternoons of dinosaur-related information and entertainment that are sure to delight even those who can't distinguish a triceratops from a T. rex.
During Dino Days, Putnam guests of all ages can expect a prehistoric experience complete with a roaming baby dinosaur, dino-themed activities and crafts, and the venue's newest dinosaur-augmented virtual reality that puts the creatures right in the room with you. Patrons can also enjoy screenings of four family-friendly dinosaur movies on the giant screen: The Land Before Time (Friday and Saturday at noon), the 1988 animated adventure by the creators of The Secret of NIMH; The Good Dinosaur (Friday and Saturday at 3:30 p.m.; Sunday at 1:45 and 4 p.m.), Pixar's animated smash of 2015; Flying Monsters (Friday and Saturday at 2:15 p.m.; Sunday at 12:30 p.m.), a 40-minute documentary on pterosaurs narrated by famed naturalist David Attenborough; and Jurassic Park (Friday and Saturday at 6 p.m.), Steven Spielberg's Oscar-winning blockbuster from 1993 that launched the global film phenomenon.
"Dino Days" will be open to the public from noon to 6 p.m. on August 10 and 11 and noon to 5 p.m. on August 12. Sunday also brings with it "Dino Days: Special Needs Night" from 4 to 7 p.m., featuring a sensory-friendly, 2D screening of The Good Dinosaur with dimmed (but not turned-off) lights and lower volume, and family activities modified to accommodate those with special needs. Admission is $10-13, and more information and tickets are available by calling (563)324-1933 or visiting Putnam.org.