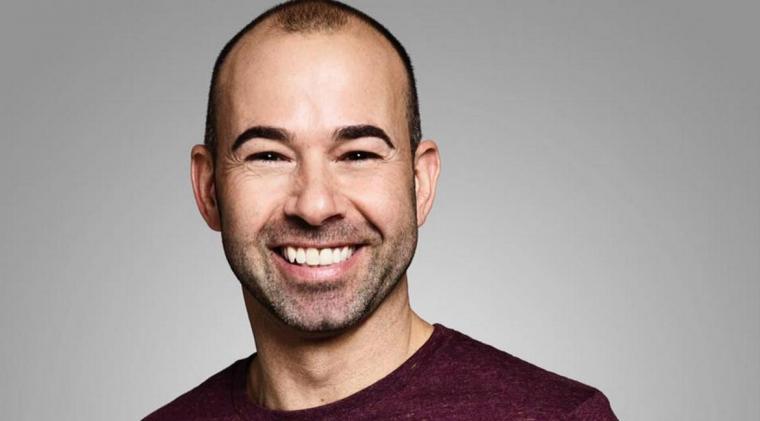 Saturday, April 1, 7 p.m.
Rhythm City Casino Resort, 7077 Elmore Avenue, Davenport IA
A delightful evening of laughter, music, and support is sure to be delivered in the April 1 fundraiser hosted by Gilda's Club of the Quad Cities, with Davenport's Rhythm City Casino Resort Event Center housing bestselling author and Impractical Jokers comedian James "Murr" Murray and the gifted musicians of the Quad Cities' Soul Storm in the second-annual Live from QC … It's Saturday Nite!
Born in New York City's Staten Island, Murray attended Monsignor Farrell High School in that borough, meeting his future comedy partners Joe Gatto, Brian Quinn, and Sal Vulcano there during his freshman year. He graduated in 1994 and later graduated from Washington D.C.'s Georgetown University, and in 1998, with funding provided by his parents, Murray produced, wrote, and directed the film comedy Damned!, which starred Jeremy Guskin as Jesus in an alternate retelling of the Bible. After being apart for years, Murray, Gatto, and Vulcano reunited after graduating from college and began practicing improvisation at Gatto's house, going on to tour as an improv and sketch-comedy troupe in 1999, and calling themselves the Tenderloins. The ensemble of longtime friends began producing comedy sketches together and posting them on YouTube, MySpace, and Metacafe, and the Tenderloins subsequently accumulated millions of views online. In 2007, the troupe also won the $100,000 grand prize in NBC's It's Your Show competition for the sketch "Time Thugs."
A hidden-camera reality show with improvisational elements, Impractical Jokers premiered on truTV in December of 2011, and starred Murray and his fellow members of the Tenderloins. The show's 10th season premiered this past February, and the popular series also inspired a full-length theatrical film in 2020. In addition to his comedy career that has included a role in 2022's feature film Clerks III, Murray has spent the last several years as a bestselling author. In 2018, he and co-author Darren Wearmouth released their sci-fi/horror novel Awakened, which revolves around a monster that lives in the subways of New York City. A sequel, The Brink, was released in 2019, and since then, Murray and Wearmouth co-wrote 2020's horror novel Don't Move, which follows a group of campers being hunted by a giant arachnid, and 2021's The Stowaway, which concerns a serial killer aboard a cruise ship.
In addition to Murray's standup set, Live from QC … It's Saturday Nite! will boast live music by Soul Storm, the Quad Cities' pop, R&B, rock, and dance band that has a large local following. A night of celebration and support for individuals and families in the community impacted by the devastating diagnosis of cancer, the event will feature heavy hors d'oeuvres, a cash bar, a fund-a-need, and a silent auction, with dressy-casual attire recommended.
Gilda's Club of the Quad Cities' second-annual Live from QC … It's Saturday Nite! fundraiser will take place on April 1 at 6:30 p.m., admission is $75 per person and $500 for a gala table of eight, and more information and tickets are available by calling (563)326-7504 and visiting GildasClubQC.org.