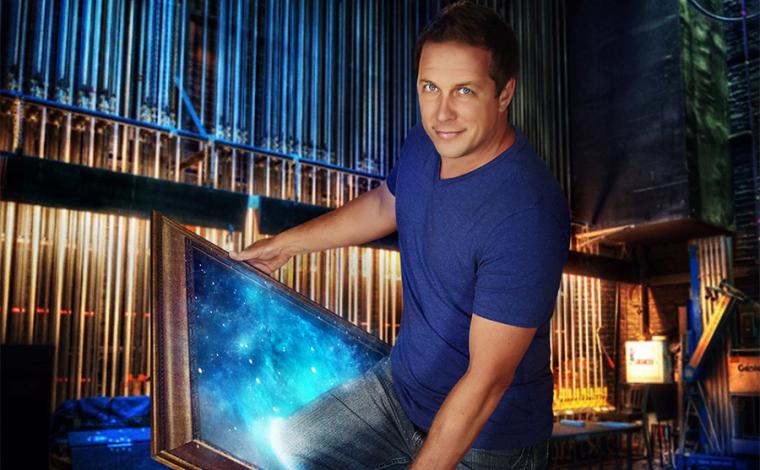 Friday, May 19, 7:30 p.m.
Vibrant Arena at the MARK, 1201 River Drive, Moline IL
Inviting audiences on a journey of emotions from laughter, intrigue, danger, and fear to wonder, anticipation, tears, and sentimentality, internationally touring illusionist Mike Super brings his stage spectacular Magic & Illusion 2.OH to Moline's Vibrant Arena at the Mark on May 19, the gifted performer from Penn & Teller: Fool Us still the only prestidigitator in U.S. history to win a live magic competition on prime-time network television.
A native of Canonsburg, Pennsylvania who makes upwards of 200 tour stops per year, Super started practicing magic at the age of six after he witnessed sleight-of-hand tricks being performed at a Walt Disney World magic shop. His performances as a high-school illusionist helped pay for his enrollment at the University of Pittsburgh, where he eventually majored in computer science, and in 2007, he emerged as the champion of the first and only season of NBC's Phenomenon. Winning for a trick in which one of the show's celebrity guests grabbed a dollar bill from a money machine and the prestidigitator correctly identified its serial number, Super was awarded a prize of $250,000, and earned a professional nickname based on the show's title: "The Phenomenon."
In the years since, Super has been a quarter-finalist on the ninth season of NBC's America's Got Talent, appeared on three TV specials in France, and was chosen to make Ellen DeGeneres magically appear from the shadows for a "Magic Week" feature on her syndicated talk show. Among his professional credits, Super was named Entertainer of the Year by Campus Activities Magazine – also earning the citations of Best Male Entertainer, Best Performing Artist, and Best Novelty Entertainer – and has received two Merlin awards from the International Society of Magicians. A frequent performer for Disney and the U.S. Military, Super also recently appeared on Penn & Teller: Fool Us, where he predicted numbers chosen at random by an audience member with a state-verified Powerball Ticket played months before.
Mike Super brings his touring sensation Magic & Illusion 2.OH to the Moline amphitheater on May 19, admission to the 7:3 p.m. show is $29.50-79.50, and tickets are available by calling (800)745-3000 and visiting VibrantArena.com.