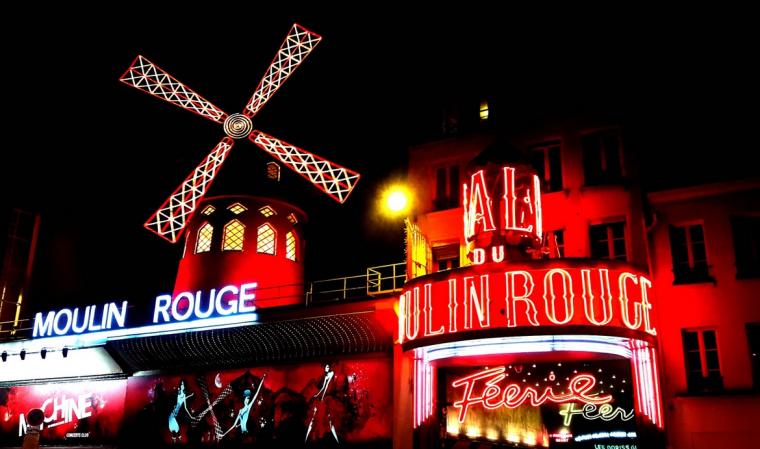 Saturday, September 15, and Sunday, September 16
St. Ambrose University's Galvin Fine Arts Center, 2101 North Gaines Street, Davenport IA
An on-stage explosion of dance, music, and art will transpire at St. Ambrose University on September 15 and 16 as the professional talents of Ballet Quad Cities present their season-opening presentation Paris en Pointe – a multi-media collaboration featuring area musicians and singers, and one held in conjunction with the Figge Art Museum's forthcoming exhibition French Moderns: Monet to Matisse, 1950-1950.
A partnered presentation between Ballet Quad Cities, St. Ambrose, and the Figge, Paris en Pointe boasts short ballet works set to music by composers of the exhibit's 1850-to-1950 period, with the dance pieces themselves inspired by works on display in French Moderns. This past spring, Ballet Quad Cities' Artistic Director Courtney Lyon collaborated with St. Ambrose Assistant Professor of Piano Marian Lee on the program's repertoire. And afterward, says Lyon, "I picked out artworks from this huge coffee-table book on the French moderns – five pieces of art that would be paired with the music that Marian and I chose.
"So from that," Lyon continues, "we have an evening-long performance of brand-new ballets inspired by pieces of art, with French composers, with live music – we're basically bringing each of the pieces of art to life."
With the Paris en Pointe choreography by Lyon and Ballet Quad Cities' longtime dancer and new Artistic Associate Emily Kate Long, the individual dance vignettes will be accompanied by singers and musicians performing on-stage with the dancers, the featured artists including Quad City Symphony Orchestra violinist Naha Greenholtz, pianist Benjamin Loeb, singer (and Augustana College professor) Michelle Crouch, and Lee herself on piano.
The included compositions, meanwhile, include three works by Claude Debussy (among them the flute solo Syrink and the famed Clair de Lune), a piece by Francis Poulenc, Maurice Ravel's Bolero, and two works by Darium Milhaud, among them 20 minutes of music from his surrealist ballet Le Bœuf sur le toit performed with original choreography.
"When that premiered in Paris in 1920," says Lyon, "the Parisians loved it. It was very avant-garde, done in slow motion with dancers and acrobats, and it had really bizarre characters – like this policeman who gets decapitated on-stage by a ceiling fan and comes back to life. Surprise surprise, no one's really done that ballet since." (With a laugh, she adds, "We are not decapitating anyone in our ballet. Not this time. We kept losing dancers.")
Regarding the creation of Paris en Pointe en masse, Lyon says, "It's like we're kids getting set free in a candy store. We have these amazing composers, these iconic pieces of music, this incredible artwork, this 1850-to-1950 time period where there was so much going on in the world politically and socially and artistically … . There's so much inspiration to pull from to create new pieces of choreography."
Paris en Pointe will be staged at St. Ambrose's Galvin Fine Arts Center at 7:30 p.m. on September 15 and 2:30 p.m. on September 16, and a public "afterglow" party – with the Paris en Pointe dancers and musicians in attendance – will take place at Davenport's Duck City Bistro (115 East Third Street) immediately following Saturday's performance. Admission is $15-25, and more information and tickets are available by calling (309)786-3779 or visiting BalletQuadCities.com.