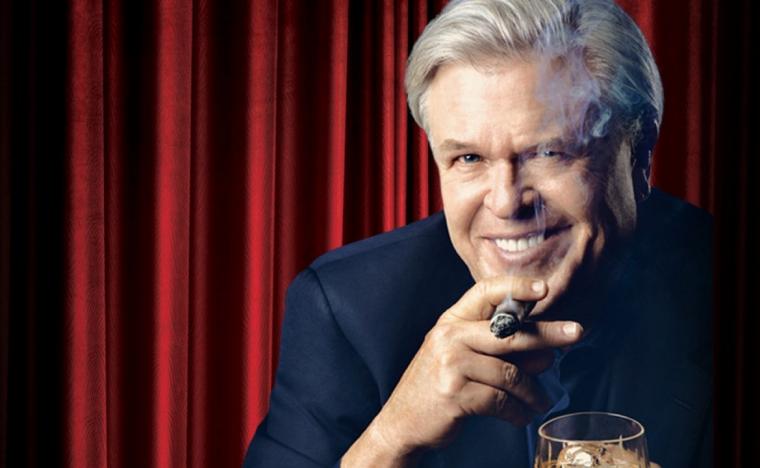 Thursday, January 10, 7:30 p.m.
Adler Theatre, 136 East Third Street, Davenport IA
One of America's most popular comedians brings his latest touring event to Davenport's Adler Theatre on January 10, with Blue Collar Comedy Tour star Ron White sharing the humorous observations and quick-witted routines that have earned him three Grammy Award nominations and comedy-album sales of more than 10 million to date.
In 1986, White began performing standup and quickly began opening for legendary comedians such as Sam Kinison and Jeff Foxworthy, and in 2000, he joined the Blue Collar Comedy Tour as a founding member alongside Foxworthy, Bill Engvall, and Larry the Cable Guy. Their show toured for more than three years to sold-out crowds in over 270 cities and grossed more than $35 million, and in 2003, Warner Brothers filmed the show for theatrical, TV, DVD, and CD release. When the Blue Collar Comedy Tour: The Movie broadcast premiered on Comedy Central, it became the most-watched movie in the cable station's history. White's breakthrough comedy CD Drunk in Public alo debuted in 2003, followed by the comedian's first one-hour TV special They Call Be Tater Salad, and his subsequent You Can't Fix Stupid CD reached number-one on the Billboard Comedy Chart – remaining there for nine consecutive weeks – and earned White the first of his three Grammy nominations.
White received his second Grammy nod for the third Blue Collar concert movie Blue Collar Comedy Tour: One for the Road in 2006, and also released his first book Ron "Tater Salad" White: I Had the Right to Remain Silent … But I Didn't Have the Ability. The collection of humorous anecdotes made White a New York Times bestselling author, and he continued to top Billboard's Comedy Charts with his third and fourth albums Behavioral Problems and A Little Unprofessional, both of which went on to platinum certification. Meanwhile, as an actor, White has been featured on the comedy-drama series Roadies created by Oscar winner Cameron Crowe, and has enjoyed roles in such film hits as Sex & the City 2 and Horrible Bosses. He also co-executive-produced the documentary Bridegroom, which debuted at the 2013 NYC Tribeca Film Festival and won the Audience Award for Best Documentary.
Ron White's local performance on January 10 starts at 7:30 p.m., admission is $43-73, and tickets arte available by calling (800)745-3000 or visiting AdlerTheatre.com.