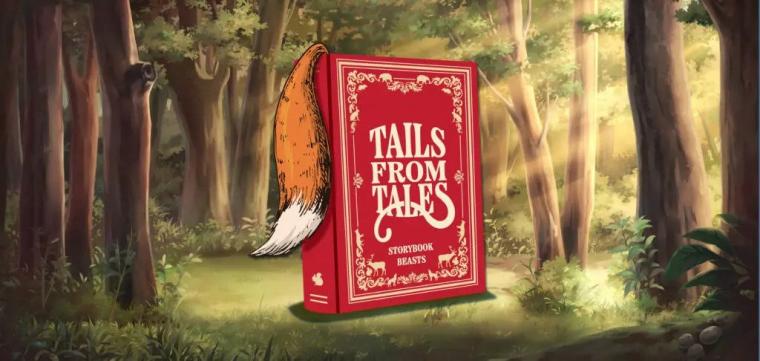 Saturday, November 18, through Tuesday, May 28
Putnam Museum & Science Center, 1717 West 12th Street, Davenport IA
Curated by Christine Chandler, curator of Natural Sciences at the Putnam Museum & Science Center, the enthralling exhibition Tales from Tails: Storybook Beasts will be on display at the Davenport venue from November 18 through May 28, inviting guests to embark on a wild adventure through the world of literature.
This family-themed exhibit brings the nostalgia of all your favorite children's stories to life alongside animals from the Putnam's collection. Some of the stories that will be featured are The Mitten by Jan Brett, The Jungle Book by Rudyard Kipling, and Lyle, Lyle, Crocodile by Bernard Waber along with a number of other works of children's literature. Tales from Tails: Storybook Beasts will feature a reading nook with copies of books, allowing museum visitors to relax and read an old childhood favorite or discover a new favorite book during their visit. In addition, the Putnam has partnered with 19 local artists to create works of art that are inspired by 19 great storybooks old and new, and these contributions will be on display throughout the duration of the exhibit. Said curator Chandler, "The support and interest that the Putnam received to be a part of this exhibit by the artistic community in the Quad Cities was overwhelming and we are so grateful to be able to work with these incredible talents to create something special and memorable for our community."
As stated at the venue's Web site, "The Putnam Museum brings to life a sense of place, time, and purpose to ignite human potential and inspire our diverse community to learn about and care for our world and all its people. For more than 150 years, guests have experienced the Putnam's permanent exhibits ranging from Unearthing Ancient Egypt to our family-favorite science galleries, as well as an array of programs and internationally recognized traveling exhibits. The Putnam is dedicated to helping guests discover and explore in a friendly and engaging atmosphere, including wheelchair access throughout the museum and theater, sensory friendly maps and backpacks, and wheelchairs available to borrow upon request."
Tales from Tails: Storybook Beasts will be on display at the Putnam Museum & Science Center from November 18 to May 28, and the opening-day celebration on Saturday, November 18 will feature a free screening of the family musical comedy Lyle, Lyle, Crocodile on the Giant Screen at 2 p.m. Hours of operation are Mondays through Saturdays from 10 a.m. to 5 p.m. and Sundays from noon to 5 p.m., and entrance to the exhibition is free with $10-12 general admission. For more information and tickets, call (563)324-1933 and visit Putnam.org.