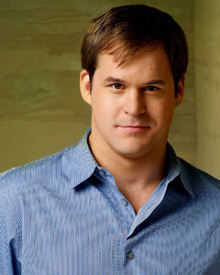 (The following is Mike Schulz's interview with Curtainbox Theatre Company co-founder Kyle Bornheimer, written for the area organization's Web site TheCurtainbox.com.)
At the end of my recent interview with Kyle Bornheimer - the Curtainbox Theatre Company co-founder who stars on the new ABC sitcom Romantically Challenged - I asked the actor if he was hoping, one day, to trek from California to the Midwest in order to see one of the organization's stage productions.
"Oh, definitely," he said. "I'm so impressed with what Kim [Furness] has done with the company. We would sit in her living room and all dream about taking this thing to the next level, and she's done that, so I definitely want to make it out there."
In the meantime, of course, Bornheimer has kept himself more than busy out there.