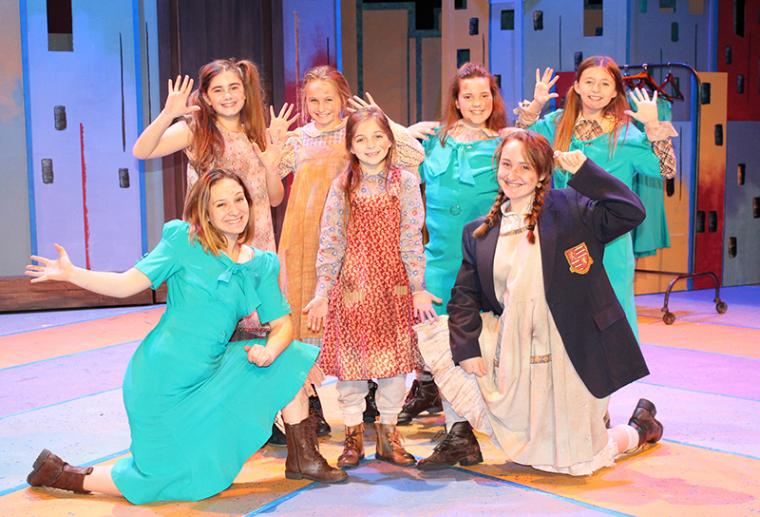 Wednesday, November 7, through Sunday, December 30
Circa '21 Dinner Playhouse, 1828 Third Avenue, Rock Island IL
Winner of seven 1977 Tony Awards and one of the 25 longest-running musicals in Broadway history, the iconic comic-strip adaptation Annie will be brought to life by the Circa '21 Dinner Playhouse November 7 through December 30, demonstrating why the New York Times called the show "an unstoppable sunshine steamroller," and the Wall Street Journal opined, "Even if you're a child-hating curmudgeon, you'll come home grinning in spite of yourself."
Based on the Harold Gray comic strip Little Orphan Annie that debuted in 1924, Annie follows its titular, red-headed orphan and her loyal dog Sandy on a quest to find Annie's birth parents, one complicated by the makeshift family she forms with billionaire Oliver Warbucks and his assistant Grace, and the scheming trio obsessed with Warbucks' fortune. Debuting at Connecticut's Goodspeed Opera House on August 10, 1976, the show transferred to Broadway on April 21, 1977, where it ran for 2,377 performances and nearly six years. Among its Tony wins were awards for Best Musical, Best Book of a Musical, and Best Original Score, and Annie went on to inspire two Broadway revivals, three film versions, and an estimated 700-900 productions annually throughout the United States alone.
Serving as Circa '21's Annie director is New York City professional Trey Compton, who makes his Rock Island debut with this production, with Annie herself portrayed by Quad Cities youth Chloe Knobloch and a Quad Cities pooch named Copper portraying her lovable canine Sandy. Appearing as the show's adult ensemble are 14 musical-comedy talents boasting both Circa '21 veterans and newcomers: Erin Churchill, Jake Daley, Michael Groth, Sarah Hayes, Deb Kennedy, Ian Laudano, Brooke Myers, John Payonk, Michael Penick, Sarah Philabaum, Travis Smith, Stone Snowden, and married performers Shelley and Tom Walljasper. And 13 area students will alternate performances to compose Annie's cast of "Hard-Knock Life" orphans: Kaitlyn Baker, Hannah Britt, Deedee Fattore, Evyn Hassel, Kailee McCaw, Clara Messerly, Katelyn O'Brien, Hailee Shemek, Destiny Stevens, Taylor Tubbs, Krianna Walljasper, Allison Wille, and Emily Winn.
In addition to its 7:45 p.m. public previews on November 7 and 8, Annie runs November 9 through December 30 with performances on Fridays, Saturdays, and Wednesdays at 7:45 p.m.; Sundays at 5:45 p.m.; and Wednesday afternoons at 1:30 p.m. All shows will be preceded by meals and pre-show entertainment by the theatre's performing wait staff of Circa '21 Bootleggers, and more information and tickets are available by calling (309)786-7733 extension 2 or visiting Circa21.com.