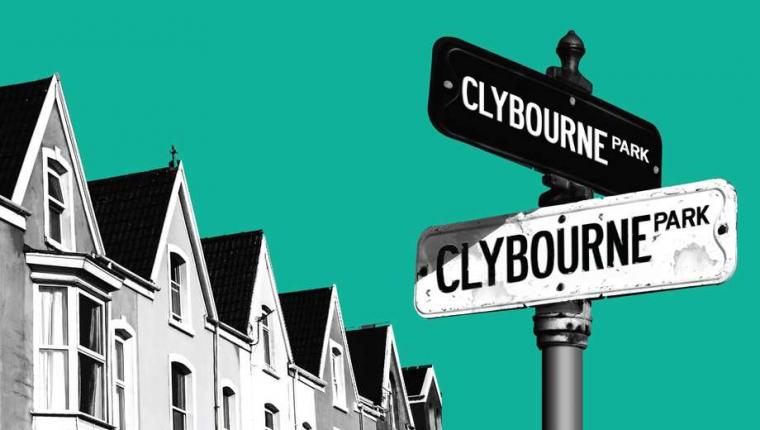 Friday, July 13, through Sunday, July 22
Playcrafters Barn Theatre, 4950 35th Avenue, Moline IL
Recently making the top five of the New York Times' list of "25 Best American Plays Since Angels in America," author Bruce Norris' acclaimed comedic drama Clybourne Park will be staged at the Playcrafters Barn Theatre July 13 through 22, the Tony Award and Pulitzer Prize winner described by the Hollywood Reporter as "provactive entertainment that generates as much uneasiness as laughter."
Written as a spin-off to Lorraine Hansberry's legendary drama A Raisin in the Sun, Clybourne Park portrays fictional events set before and after those in the Hansberry play, and is loosely based on historical events that took place in Chicago. Set in 1959, the first act introduces audiences to a young couple who are thinking of selling their home in a universally white Chicago suburb to African-Americans who, it becomes clear, are the Younger family of A Raisin in the Sun. Some homeowners are afraid the newcomers will change the neighborhood forever – a situation that becomes flipped in the play's second act, which takes place 50 years later, in the same house, with Clybourne Park now an all-black neighborhood seemingly ripe for gentrification.
What results in Norris' bitterly funny and thoughtful work led to Clybourne Park receiving both the 2011 Pulitzer Prize for Drama and the 2012 Tony Award for Best Play, plus raves such as Variety magazine's: "Rarely in American drama have the gaps between what one wants to say, how one says it, and what one really feels been as hilariously explored for dramatic effect as Norris is able to pull off here."
Serving as director for Clybourne Park is Playcrafters veteran Alexander Richardson, whose resent productions for the venue include The Christians, Constellations, and Neil Simon's Rumors. And featured in the cast are a blend of Playcrafters veterans and newcomers: Victrese Jones, Jesse Mohr, Angelique Morgan, Cynthia Safford, Kyle Taylor, Eric Teeter, and Mike Turczynski.
Clybourne Park runs Fridays and Saturdays at 7:30 p.m. and Sundays at 3 p.m., admission is $13, and more information and tickets are available by calling (309)762-0330 or visiting Playcrafters.com.