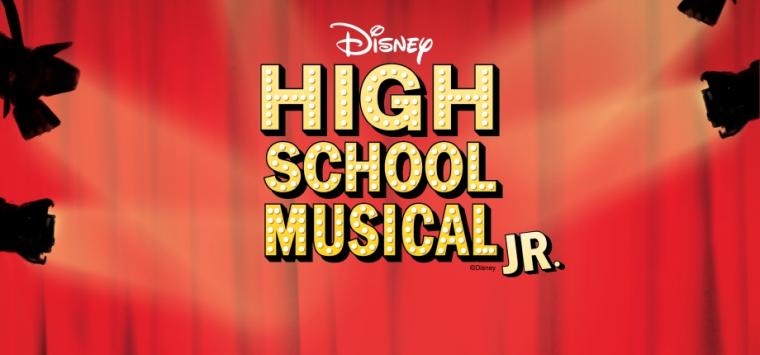 Friday, January 27, through Sunday, January 29
Augustana College's Brunner Theatre Center, 3750 Seventh Avenue, Rock Island IL
Livestream Performance: Sunday, January 29, 1:30 p.m.
From January 27 through 29, the Center for Living Arts, the Penguin Project of the Quad Cities, and Augustana College's theatre department will team up to help turn kids into stage stars for the eagerly awaited family-musical presentation Disney's High School Musical Jr. – a production based on the stage and TV sensation that boasts a cast composed of talented youths with special needs.
This one-act version of the theatrical hit Disney's High School Musical centers on the blossoming relationship between Troy, a high school jock, and Gabriella, the new smart girl at school. They meet on a family vacation and become attracted to each other while singing in a karaoke competition. Rediscovering each other at school, their relationship and their surprise decision to audition together for the school show are thwarted by the school's current leading lady, Sharpay, and Troy and Gabriella's well-meaning friends. Finally, Gabriella and Troy find a way to be themselves and are rewarded with the lead roles in the school show. Full of catchy songs and exciting dance routines, this delightful family treat explores issues of friendship, first love, and acceptance.
In directors Dino and Tina Hayz's and producer Jeff Coussens' staging of Disney's High School Musical Jr., all of the show's beloved characters are portrayed by young artists with developmental disabilities. They are joined on-stage by peer mentors who have volunteered to work side by side with the youths through rehearsals and the final performances, resulting in an inspiring, magical theatrical experience for students and audiences alike.
Designed to provide children with special needs with creative skills related to theatre arts, the Penguin Project has evolved into a national program, with replication sites throughout the United States. The program provides a supporting environment for children with disabilities to explore their creative talents, and has demonstrated that participation in the performing arts has therapeutic value by enhancing social interacting, communication skills, self-confidence, and self-esteem. Founded by Dr. Andrew Morgan in Peoria, Illinois, in 2003, and with Augustana College's theatre professor Jeff Coussens serving as Executive Director of the Quad Cities Penguin Project chapter, the Penguin Project is a national non-profit organization with the vision of creating unrestricted access for children with special needs to the performing arts. This is accomplished with the assistance of multiple replications across the U.S. that produce modified versions of well-known Broadway musicals.
Disney's High School Musical Jr. will be staged at Augustana's Brunner Theatre Center January 27 through 29, with performances at 7:30 p.m. on Friday and Saturday and 1:30 p.m. on Sunday. Admission is $15, and Sunday's presentation will also feature a special livestream performance will be available for $5-15, with ticket-holders receiving an e-mail link following their purchase. (Only one device can use the link at a time, tickets are non-refundable and non-exchangeable, and you will not be able to pause or unwind or view the performance at any other time.)
For more information and tickets, call (309)794-7306 and visit Augustana.edu/tickets.