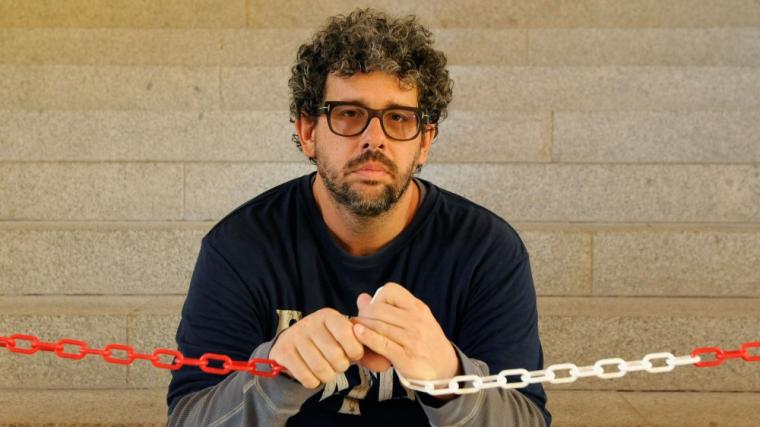 Thursday, May 24, through Saturday, May 26, 7:30 p.m.
Playcrafters Barn Theatre, 4950 35th Avenue, Moline IL
With its creator described by New York magazine as "the most legitimately provocative and polarizing playwright at work today," the relationship comedy/drama Some Girl(s), written by Tony-nominated Fat Pig and reasons to be pretty author Neil LaBute, will enjoy a May 24 through 26 staging as the latest presentation in the Playcrafters Barn Theatre's Barn Owl Series, with the play itself eliciting, according to DCTheatreScene.com, "barks of surprise, gasps of stupefaction, cries of affirmation, and, over and over, laughter."
Some Girl(s) centers on Guy, a young man whose career as a writer is blossoming, and whose beautiful fiancée is waiting to get married and rush off to Cancún by his side. So what is Guy's natural reaction? To get nervous and start calling up old lovers, demanding closure and offering halfhearted "apologies." Thus begins a single man's odyssey through four hotel rooms in this 2005 work, with Guy flying across the country in search of the perfect partner … with whom he has already broken up. In traditional Neil LaBute fashion, this by turns outrageously funny and deadly serious portrait of the artist as a young seducer casts a truthful, hilarious light on a typical young American male as he wanders through the heart of darkness that is himself. As Jacques de Sound wrote in The Journal News, the Some Girl(s) author "is holding up a pitiless mirror to ourselves. We may not like what we see, but we can't deny that – if only in some dark corner of our souls – it is there."
Directing this latest Barn Owl production is Cynthia Safford, a Playcrafters veteran who appeared on-stage in productions of And Then There Were None and Good People. Adam Cerny, co-star of Playcrafters' two-man The Woman in Black this past January, portrays Guy, and Some Girl(s)' cast is completed by Pamela Crouch, Sydney Dexter, Alice Guzman, and Alexander Richardson.
Some Girl(s) will be performed at 7:30 p.m. May 24 through 26, admission is $5-8, and more information and tickets are available by calling (309)762-0330 or visiting Playcrafters.com.