At last count, there were 74 plays and musicals set to open at area venues this summer. Although one of the productions is technically two separate productions. And four of them are technically one. And two of the plays are really readings of plays.
You know what? Let's just say 70-ish plays and musicals. That's still impressive, right?
Let's start with that two-parter - Genesius Guild's The Oresteia - because amidst an incredibly eclectic summer-theatre season, the Guild's lineup may be the most eclectic (or rather, untraditional) of all. With one half of Aeschylus' Greek tragedy performed on July 21 and the other half the following evening, the presentation is among five scheduled for one-weekend runs this summer, along with the Guild's reading of George Bernard Shaw's Don Juan in Hell (June 16 and 17), and three more by Aeschylus: Agamemnon (July 7 and 8), and Choephores and Eumenides (both July 14 and 15). But despite this change-of-pace roster, all is not completely unfamiliar in Rock Island's Lincoln Park this summer, and we can also look forward to the sounds of Shakespeare with Measure for Measure (June 23 through July 1), Greek-comedy satire with The Frogs (July 28 through August 5), and Ballet Quad Cities' latest dance-vignette presentation of Ballet Under the Stars (June 8 through 10).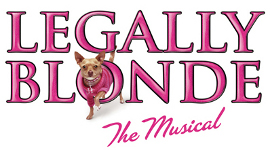 While we're on the subject: Shall we dance? That question will be asked, and answered, in the Countryside Community Theatre production of Rodgers & Hammerstein's timeless The King & I (June 22 through 30), which precedes the Eldridge-based organization's movie-musical adaptation Singin' in the Rain (July 13 through 21). Damon Runyon-esque gamblers and molls will be doing some hoofing of their own in the City Circle Acting Company of Coralville's Guys & Dolls (June 15 through 24). And Moline's Quad City Music Guild will kick up its heels with a trio of beloved song-and-dance showcases: Meet Me in St. Louis (June 8 through 17), Dirty Rotten Scoundrels (July 6 through 15), and Hello, Dolly! (August 3 through 12).
In addition to the Southern-belle comedy The Dixie Swim Club (August 3 through September 15), Rock Island's Circa '21 Dinner Playhouse will get tuneful with the Broadway hit Legally Blonde: The Musical (June 15 through July 28), running in tandem with the children's-theatre presentation The Musical Adventures of Flat Stanley (June 30 through July 21). A couple blocks away, The Center for Living Arts debuts a family-friendly outing of its own with Seussical Jr. (June 15 and 16, and July 20 and 21), while Iowa City Community Theatre brings a fairytale to musical-comedy life in Honk (June 8 through 10). And four short plays performed for, and by, youths will be presented at numerous area venues this summer, when Davenport Junior Theatre tours its original presentations of The Prestige and Fable Frolic (July 2 through 6), and The Contest and Spooks on Strike (July 9 through 13).
More family entertainment comes via the Missoula Children's Theatre's staging of Rumpelstiltskin (August 4) at Maquoketa's Ohnward Fine Arts Center, a show preceded by the venue's country-music pastiche Always ... Patsy Cline (July 13 through 15). Anamosa's Starlighters Theatre keeps things musical with the vanishing town of Brigadoon (July 10 through 19). A pair of Gilbert & Sullivan operettas, meanwhile, are given stage treatment this summer in Galesburg's Orpheum Theatre presentation of The Pirates of Penzance (July 20 through 22) and the Coralville Center for the Performing Arts' H.M.S. Pinafore (July 13 through 15), the latter performed by the University of Iowa's Martha-Ellen Tye Opera Theater Company.
Our area's summer-stock companies, by the by, will keep plenty busy with musicals and non-musicals alike. Mt. Carroll's Timber Lake Playhouse has the Tony Award-winning farce of Boeing-Boeing (July 19 through 28) in a lineup that includes a sextet of song-filled titles: Guys & Dolls (June 7 through 17), Working (June 21 through 30), Footloose (July 5 through 15), Cabaret (August 2 through 12), Some Enchanted Evening (August 16 through 26), and the family presentation You're a Good Man, Charlie Brown (July 10 through 14, and August 7 through 11). The Clinton Area Showboat Theatre's season-ending productions of the two-character plays Love Letters and Hate Mail (running in repertory August 1 through 12) follow a quintet of musical offerings: Little Shop of Horrors (May 31 through June 10), Into the Woods (June 14 through 24), Bye Bye Birdie (June 25 through July 15), The 25th Annual Putnam County Spelling Bee (July 19 through 29), and the intern-performed Honk Jr. (July 27 and 28).
Audiences will get a little bit of everything at Festival 56 this summer, as the Princeton, Illinois-based company delivers musicals with The Marvelous Wonderettes (June 22 through 29), Carousel (July 6 through 14), and Cabaret (July 27 through August 5); slapstick comedy with Lend Me a Tenor (July 17 through 21); slapstick mystery with The 39 Steps (July 3 through 10); mystery sans slapstick with And Then There Were None (July 20 through 26); and even Shakespeare with The Tempest (July 1 through August 1). Meanwhile, our area's Prenzie Players join the summer-theatre scene with the farcical The Complete Works of William Shakespeare [abridged] (June 15 through 30), with the Bard also getting a workout at Iowa City's Riverside Theatre in the venue's repertory productions of As You Like It (June 15 through July 8) and The Merchant of Venice (June 22 through July 7).
Elsewhere in Iowa City, the University of Iowa takes a mysterious turn in its annual summer-rep season, alternating chills and laughs in What the Butler Saw (June 21 through July 11), The Woman in Black (June 28 through July 7), and Sherlock's Last Case (July 12 through 21), while Dreamwell Theatre stages a concentration-camp drama with Martin Sherman's Bent (June 1 through 9). Neighboring Amana finds the Old Creamery Theatre offering a quartet of disparate comedies in Busybody (May 31 through July 1), Jack & the Beanstalk (June 16 through 30), Shirley Valentine (July 5 through 22), and Church Basement Ladies 2: A Second Helping (July 26 through September 2). The town's Iowa Theatre Artists Company presents the drama The Drawer Boy (August 31 through September 16) after its dinner-and-a-show run of Wild Rosie's Prairie Roundup & Chuck Wagon Bar-B-Q (June 29 through August 12). And traveling north, Theatre Cedar Rapids wraps up its 2011-12 season with the dramatic comedy of On Golden Pond (June 22 through July 1) and the musical comedy of Hairspray (July 6 through 28).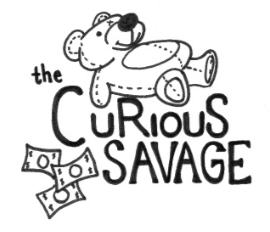 Closer to home, Geneseo's Richmond Hill Barn Theatre has a trio of comedies lined up in Greater Tuna (May 31 through June 10), More Than Meets the Eye (July 5 through 15), and The Curious Savage (August 16 through 26). Even closer to home, the Playcrafters Barn Theatre presents a comedy of its own in Bernard Slade's Moving (July 13 through 22), while Davenport's New Ground Theatre gets funny with the Chekhovian satire Anton in Show Business (May 24 through June 3). Really close to home - at least my home - Rock Island's District Theatre has a pair of Broadway hits in Xanadu (June 29 through July 8) and the Pulitzer Prize-winning Next to Normal (August 24 through September 8), a debuting work with My Life as a Freak Magnet (July 12 through 21), and a reading of Oscar-winning screenwriter Dustin Lance Black's 8 (July 7), a new Proposition 8 drama featuring many of the area's most respected theatre professionals ... and me.
Finally, returning to the Center for Living Arts, the venue will house an independently produced staging of John Logan's Tony-winning Red (August 17 through September 1), a two-character piece directed by Tyson Danner and featuring actor Thomas Alan Taylor, and presented under an unusual "pay what it's worth" policy that allows patrons to determine their own ticket prices after the show's performance. I dunno. Sounds like an experiment that only some pseudo-intellectual, know-it-all writer for an independent bi-weekly newspaper would be involved with. And co-star in. I'm just sayin'.
For more information on the area's summertime theatre productions, visit RCReader.com/y/theatre.