Saturday, February 11, through Sunday, February 19
Davenport Junior Theatre, 2822 Eastern Avenue, Davenport IA
A literary classic adapted for the stage by a remarkable trio of professional talents, author Kenneth Grahame's beloved The Wind in the Willows enjoys a student-performed rendition at Davenport Junior Theatre from February 11 to 19, its creators including the Olivier Award-winning Mary Poppins team of composer/lyricists George Stiles and Anthony Drewe, and its book writer Julian Fellowes, the Academy Award and Emmy winner responsible for Gosford Park and Downton Abbey.
A children's novel first published in 1908, British author Grahame's The Wind in the Willows details the story of Mole, Ratty, and Badger as they try to help Mr. Toad after he becomes obsessed with motorcars and gets into serious trouble. With his beloved home under threat from the notorious Chief Weasel and his gang of sinister Wild Wooders, Toad must attempt a daring escape leading to a series of misadventures and a heroic battle to recapture Toad Hall. Full of humor, wit, a gorgeous, soaring score, and heartwarming lessons of friendship, this stage adaptation is a rich, 60-minute ensemble show perfect for school-aged children and their families, and a marvelous adaptation of the book – a work that was listed at number 16 in the BBC's survey The Big Read – that has enchanted generations of readers for more than a century.
In 2011, producer Jamie Hendry commissioned composer George Stiles and lyricist Anthony Drewe to write the music and lyrics for a new stage-musical version of about the thrill-seeking, lovable menace Mr. Toad, and the show also allowed Stiles and Drewe to reunite with book writer Julian Fellowes, whom they had previously worked with on the musicals Mary Poppins and Half a Sixpence. The Wind in the Willows subsequently premiered at the Theatre Royal in Plymouth in October of 2016 before embarking on a U.K. tour to The Lowry in Salford and The Mayflower in Southampton, and the following summer, the show ran at the iconic London Palladium. With Time Times of London calling it "a boisterous, joyous ride" and the Sunday Express lauding it as "British pastoral meets Broadway pizzazz," the family entertainment was both a critical and audience success, generating the kind of praise the composing pair previously enjoyed for Peter Pan: A Musical Adventure and Honk!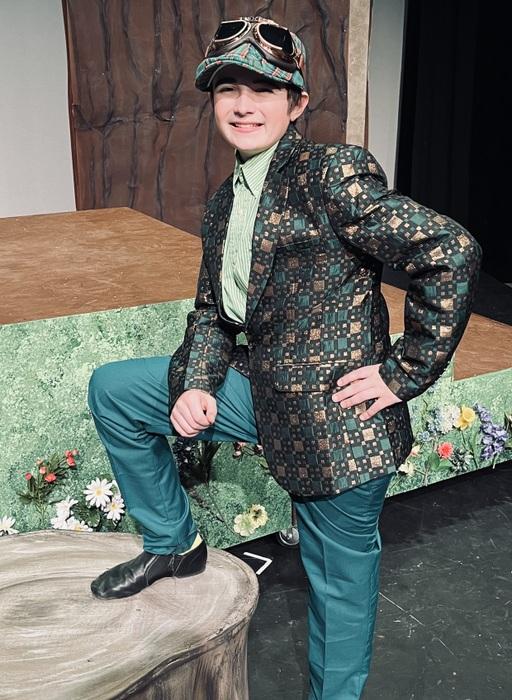 The Wind in the Willows will be staged from February 11 through 19, with performances on Saturdays at 1 and 4 p.m., and Sundays at 3 p.m. Admission to the hour-long performances is free, though donations are encouraged, and more information is available by calling (563)888-2227 and visiting DavenportJuniorTheatre.org.