It was awfully early in the morning, 5:30 a.m. Pacific, when the nominations for this year's Academy Awards were read by actor Chris Pine, directors J.J. Abrams and Alfonso Cuarón, and Academy president Cheryl Boone Isaacs. (Also, for the first time ever, the nominees in all 24 categories were read live, meaning we prognosticators didn't have to wait an extra six minutes to find out just how badly we screwed up Best Sound Mixing.) It might even have been a little too early for Ms. Isaacs, who, when announcing their names, approached true Travolta-ness by calling Julianne Moore "Julianne Moren" and Mr. Turner cinematographer Dick Pope "Dick Poop."
Yet it's hard to imagine anyone in Hollywood - especially anyone with a vested interest in the results - falling back to sleep after the official Oscar contenders were revealed, because as wake-up calls go, this one was frequently a doozy.
Beginning at the end, the discovery that eight titles were vying for 2015's Best Picture was, in itself, something of a major surprise, considering that in each of the last three years - with rules dictating that anywhere between five and 10 films could be nominated - the magic number had always been nine. And seven of this year's eight, when the dust finally settled, were all movies that received the morning's highest individual tallies: Birdman and The Grand Budapest Hotel with nine citations, The Imitation Game with eight, American Sniper and Boyhood with six, and The Theory of Everything and Whiplash with five. (Two films not nominated for Best Picture - Interstellar and Foxcatcher - also scored five each, and we'll get to that latter title in a minute.)
But entering the final category of the morning, it dawned on me, as it certainly dawned on producer Oprah Winfrey and many others: Where's Selma? To that point, with the results in 23 categories already revealed, the Martin Luther King Jr. drama had been announced as a contender for Best Original Song, and ... that was it. No tech nominations. No screenplay nod. Nothing for Ava DuVernay, squelching the hopes of anyone wanting to see the directors' branch acknowledge only its fourth black director, its fifth female director, and its first black female director ever. No Best Actor recognition for David Oyelowo, making this the third time this millennium that the acting races are populated entirely by Caucasians. (Let's hear it for progress.) Much noise had been made in the press about how, for whatever reason, Paramount Pictures didn't send out movie screeners to guild members, and that's why the film wasn't cited for Screen Actors Guild (SAG) Awards, the Producers and Directors Guild Awards, et cetera. But members of the Academy did receive screeners, and beyond that, DuVernay's critically lauded film had already been in release (if not wide release) for several weeks before and during Oscar voting. With only Original Song going for it, was the possibility actually going to prove true - that the Academy, collectively, just didn't like Selma, and the movie was actually going to be denied a Best Picture nod?
Well, it didn't come to that; Selma filled out the eight-film lineup. But considering the movie was viewed by many as a possible frontrunner for this year's biggest prize, it's hard not to see it, now, as something of an afterthought nominee - just like The Blind Side, A Serious Man, and Extremely Loud & Incredibly Close, the only other Picture contenders over the past five years with two nominations total. (And among those films, two of them at least had an acting nomination and the third a screenplay nod, so none of them had to worry about the silliness of TV ads proclaiming, "Nominated for Best Picture ... and Best Original Song!") Still, I'm trying to be half-full - Selma is deservedly up for Best Picture, which will secure it more butts in seats as the weeks progress - and heaven knows the overall dissing could've been worse.
Just ask Jennifer Aniston. Or maybe don't for a few days. Either way, the performer and her aggressive PR team found themselves on the short end of the Best Actress stick this morning, as Aniston's Golden Globe, SAG, and Critics Choice Award (CCA) recognition didn't result in a nomination for the indie drama Cake. Nor did one transpire, despite the same citation trifecta, for Nightcrawler's Jake Gyllenhaal, even with that film looking more and more like a very viable threat in several major races. (Nightcrawler's one nod was for Dan Gilroy's original screenplay, making this the 14th year in a row that the writers' branch recognized a film that received no other nominations.) Instead of Aniston, her four fellow Globe/SAG/CCA nominees - Felicity Jones, Julianne Moore, Rosamund Pike, and Reese Witherspoon - were joined by Marion Cotillard for Two Days, One Night, a major victory for foreign-language titles, movies with no buckets of studio money (or Friends residuals) available for Oscar campaigning, and, of course, Cotillard herself. (Despite much wonderful work over the years, this is the performer's first nomination since her La vie en rose win in 2008.) And instead of Gyllenhaal, the Globe/SAG/CCA-cited Benedict Cumberbatch, Michael Keaton, and Eddie Redmayne all made the cut, along with Bradley Cooper - a double-nominee for starring in and co-producing American Sniper - and Steve Carell for Foxcatcher.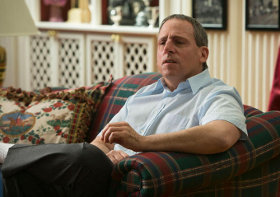 Okay, let's talk about Foxcatcher for a moment, because something unprecedented happened with it. Pretty much everyone knew that the film's Mark Ruffalo would get his Supporting Actor citation, and he did, along with the equally expected quartet of Robert Duvall, Ethan Hawke, Edward Norton, and victor-to-be J.K. Simmons. (Eighty-four-year-old Duvall, by the way, is now the oldest male ever to be in contention for an acting Oscar. I wish it wasn't for that piece-of-crap movie, but whatever ... .) Given this year's ridiculously intense competition, however, Carell was hardly a shoo-in; even though the British Academy of Film & Television Awards, last week, handily side-stepped the problem by placing the man in the Supporting Actor thicket, there was no indication that Academy voters - seeing nothing but "for your consideration" ads for Best Actor - would do the same. Yet they didn't need to. Carell made the lineup (Yes!), as did his nose in the Best Makeup & Hairstyling category. Foxcatcher's original screenplay was cited in lieu of Selma's and Mike Leigh's for Mr. Turner (which did receive four other nods). And somewhat astonishingly, Foxcatcher's Bennett Miller wound up in contention for Best Director - meaning that for the first time since the Best Picture roster expanded to 10 (or up-to-10) nominees back in 2010, one of the directing nominations does not come from a movie nominated for the grand prize. Numerous pundits have long presumed that, with 10 possible Picture contenders to the directors branch's five, such a situation would never arise. With the film, clearly, more loved by individual branches than the Academy as a whole, it did. Way to go, Team Foxcatcher.
In other unexpected developments, everything was decidedly not awesome for The Lego Movie. Phil Lord's and Christopher Miller's mega-hit had to content itself with an Original Song nomination but no nod for Best Animated Feature, which - with the film currently boasting 27 wins from critics' groups nationwide, including the esteemed New York Film Critics Circle - is just nuts. (Maybe voters were exhausted by the merchandising ... and the merchandising yet to come from the movie's already announced sequels.) Gone Girl got royally screwed this morning, as Rosamund Pike's nomination was the only one for David Fincher's huge autumnal hit; even supposed done deals such as Best Film Editing and author Gillian Flynn's screenplay nomination proved not to be done at all. (All told, this wasn't a good morning for female-driven titles. Beyond the goose egg for Cake, screenwriter Nick Hornby missed out on his Adapted Screenplay citation for Wild, and there was no acknowledgment whatsoever for Big Eyes, The Immigrant, Under the Skin, The Homesman ... .)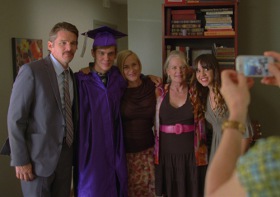 Despite his Directors Guild citation and he and his movie scoring a Picture nod, 84-year-old Clint Eastwood wasn't as fortunate as Duvall, and missed out on his fifth career nomination for directing. Sweden's eligible contender Force Majeure - like The Lego Movie, currently leading all other titles for wins in its critics'-group designation - didn't make the lineup for Best Foreign-Language Film. As I predicted, heartbroken though I was to do so, the magnificent Roger Ebert documentary Life Itself, and its consistently passed-over director Steve James, got a thumbs-down from the Academy. (I had a typically pretty-good-but-not-great showing with my prognostication - correctly guessing 76 out of 106 contenders - and forecast two categories absolutely perfectly ... or three, if you count my predicting all the Best Picture nominees but adding Nightcrawler in the ninth slot. You can click here to see those original predictions, and the nominees I accurately predicted are in boldface below.)
But enough whining! An X-Men movie got its first-ever nomination, and deserved its Best Visual Effects citation for Quicksilver's race around the kitchen alone. (Days of Future Past may have taken the place of the more-expected The Hobbit: The Battle of the Five Armies on the roster, and I applaud the bravery it must've taken voters to finally stop reflexively nominating Middle Earth epics in this category.) Like Bradley Cooper, who also got an acting nomination without anything in the way of Globe/SAG/CCA precursors, Laura Dern scored her long-shot Supporting Actress recognition for Wild; she may be a little too Laura Dern-y in the role for my tastes, but considering this is her first nod since 1991's Rambling Rose, and a long-overdue one, I couldn't be more thrilled. Speaking of Cooper, he's currently starring on Broadway in The Elephant Man, right down the street from nominee Emma Stone, who's starring in Cabaret. Let's hear it for the Great White Way! Plus, Inherent Vice's nominations for Paul Thomas Anderson's script and those groo-oo-oovy costumes, that goregeously stark Ida cinematography ... I mentioned Carell and Cotillard, right ... ?
And just 'cause I'm not nearly done talking about it, let's hear it for Boyhood, which received all six of the nominations it was expected to receive - including Best Film Editing, a crucial one for potential Best Picture winners. (As I'll reiterate every year until the curse is finally lifted, no film since 1980's Ordinary People has ever won Best Picture without an editing nod.) Richard Linklater's masterpiece hardly has the big prize in the bag; The Imitation Game, with Oscar Player Supreme Harvey Weinstein behind it, is going to be incredibly formidable competition, and there's plenty of love out there for tally leaders The Grand Budapest Hotel and Birdman, even if the latter was denied an Editing nom. (Ordinary People! Remember it!) But for the Boyhood gang who started their weird little experiment in May of 2002, this already has to be a happy ending beyond their wildest expectations. For some this morning, I'm betting everything is awesome.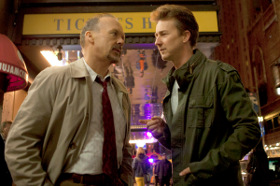 Best Picture
American Sniper
Birdman
Boyhood
The Grand Budapest Hotel
The Imitation Game
Selma
The Theory of Everything
Whiplash
Best Director
Wes Anderson, The Grand Budapest Hotel
Alejandro González Iñárritu, Birdman
Richard Linklater, Boyhood
Bennett Miller, Foxcatcher
Morten Tyldum, The Imitation Game
Best Actress
Marion Cotillard, Two Days, One Night
Felicity Jones, The Theory of Everything
Julianne Moore, Still Alice
Rosamund Pike, Gone Girl
Reese Witherspoon, Wild
Best Actor
Steve Carell, Foxcatcher
Bradley Cooper, American Sniper
Benedict Cumberbatch, The Imitation Game
Michael Keaton, Birdman
Eddie Redmayne, The Theory of Everything
Best Supporting Actress
Patricia Arquette, Boyhood
Laura Dern, Wild
Keira Knightley, The Imitation Game
Emma Stone, Birdman
Meryl Streep, Into the Woods
Best Supporting Actor
Robert Duvall, The Judge
Ethan Hawke, Boyhood
Edward Norton, Birdman
Mark Ruffalo, Foxcatcher
J.K. Simmons, Whiplash
Best Original Screenplay
Birdman, Alejandro González Iñárritu, Nicolás Giacobone, Alexander Dinelaris, Armando Bo
Boyhood, Richard Linklater
Foxcatcher, E. Max Frye, Dan Futterman
The Grand Budapest Hotel, Wes Anderson, Hugo Guinness
Nightcrawler, Dan Gilroy
Best Adapted Screenplay
American Sniper, Jason Hall
The Imitation Game, Graham Moore
Inherent Vice, Paul Thomas Anderson
The Theory of Everything, Anthony McCarten
Whiplash, Damien Chazelle
Best Animated Feature
Big Hero 6
The Boxtrolls
How to Train Your Dragon 2
Song of the Sea
The Tale of Princess Kaguya
Best Documentary Feature
Citizenfour
Finding Vivian Maier
Last Days in Vietnam
The Salt of the Earth
Virunga
Best Foreign-Language Film
Ida, Poland
Leviathan, Russian
Tangerines, Estonia
Timbuktu, Mauritania
Wild Tales, Argentina
Best Original Song
"Everything Is Awesome," The Lego Movie
"Glory," Selma
"Grateful," Beyond the Lights
"I'm Not Gonna Miss You," Glen Campbell: I'll Be Me
"Lost Stars," Begin Again
Best Original Score
The Grand Budapest Hotel
The Imitation Game
Interstellar
Mr. Turner
The Theory of Everything
Best Cinematography
Birdman
The Grand Budapest Hotel
Ida
Mr. Turner
Unbroken
Best Film Editing
American Sniper
Boyhood
The Grand Budapest Hotel
The Imitation Game
Whiplash
Best Production Design
The Grand Budapest Hotel
The Imitation Game
Interstellar
Into the Woods
Mr. Turner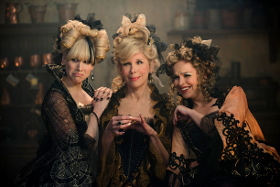 Best Costume Design
The Grand Budapest Hotel
Inherent Vice
Into the Woods
Maleficent
Mr. Turner
Best Sound Editing
American Sniper
Birdman
The Hobbit: The Battle of the Five Armies
Interstellar
Unbroken
Best Sound Mixing
American Sniper
Birdman
Interstellar
Unbroken
Whiplash
Best Visual Effects
Captain America: The Winter Soldier
Dawn of the Planet of the Apes
Guardians of the Galaxy
Interstellar
X-Men: Days of Future Past
Best Makeup & Hairstyling
Foxcatcher
The Grand Budapest Hotel
Guardians of the Galaxy
Best Documentary Short
Crisis Hotline: Veterans Press 1
Joanna
Our Curse
The Reaper (La Parka)
White Earth
Best Live-Action Short
Aya
Boogaloo & Graham
Butter Lamp (La Lampe Au Beurre De Yak)
Parveneh
The Phone Call
Best Animated Short
The Bigger Picture
The Dam Keeper
Feast
Me & My Moulton
A Single Life
TOTAL NUMBER OF NOMINATIONS
Birdman - 9
The Grand Budapest Hotel - 9
The Imitation Game - 8
American Sniper - 6
Boyhood - 6
Foxcatcher - 5
Interstellar - 5
The Theory of Everything - 5
Whiplash - 5
Mr. Turner - 4
Into the Woods - 3
Unbroken - 3
Guardians of the Galaxy - 2
Ida - 2
Inherent Vice - 2
Selma - 2
Wild - 2
Begin Again - 1
Beyond the Lights - 1
Big Hero 6 - 1
Captain America: The Winter Soldier - 1
Citizenfour - 1
Finding Vivian Maier - 1
Dawn of the Planet of the Apes - 1
Glen Campbell: I'll Be Me - 1
Gone Girl - 1
The Hobbit: The Battle of the Five Armies - 1
How to Train Your Dragon 2 - 1
The Judge - 1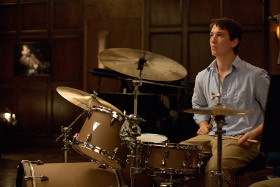 Last Days in Vietnam - 1
The Lego Movie - 1
Leviathan - 1
Maleficent - 1
Nightcrawler - 1
The Salt of the Earth - 1
Song of the Sea - 1
Still Alice - 1
The Tale of Princess Kaguya - 1
Tangerines - 1
Timbuktu - 1
Two Days, One Night - 1
Virunga - 1
Wild Tales - 1
X-Men: Days of Future Past - 1