Will La La Land match or exceed the record of 14 Oscar nominations currently shared by All About Eve and Titanic? (Matching, maybe; exceeding, no.) Will this be yet another year of #OscarsSoWhite? (Not by a long shot.) Will Mel Gibson be welcomed back into the open arms of Hollywood's elite? (As we've been frequently reminded this past year, anything's possible.)
These and other questions will be answered on the morning of Tuesday, January 24. But until then, there's no harm – except, eventually, to my ego – in predicting nominations for the 89th annual Academy Awards.
My commentary should be self-explanatory. Some explaining does, however, initially need to be done regarding the acronyms representing significant precursor recognition – those guild, critic, and peer laurels that make the amateur prognosticators among us feel less like we're stumbling in the dark. All of the names and films following the category headings are listed in order of nomination probability, with the boldface ones representing my official picks. The accompanying acronyms, meanwhile, are:
GGA – Golden Globes Award
SAG – Screen Actors Guild Award
BAFTA – British Academy of Film & Television Award
CCA – Critics' Choice Award
PGA – Producers Guild of America Award
DGA – Directors Guild of America Award
WGA – Writers Guild of America Award
NYFC – New York Film Critics Award
LAFC – Los Angeles Film Critics Award
NSFC – National Society of Film Critics Award
Boldface acronyms denote winners; non-boldface represents nominees. (As of this writing, winners haven't been announced for SAG, BAFTA, PGA, DGA, or WGA.) And SAG mention next to Best Picture contenders represents films nominated for the guild's Best Ensemble Award, which are generally the titles to look out for in terms of what will win the Oscars' biggest prize ... which should definitely give pause to Team La La Land ... .
But I'm getting ahead of myself. On to the guessing! Let's see how foolish I can look this year!
BEST PICTURE
La La Land (GGA, BAFTA, CCA, PGA, DGA, WGA, NYFC, LAFC, NSFC)
Manchester by the Sea (GGA, SAG, BAFTA, CCA, PGA, DGA, WGA, NSFC)
Moonlight (GGA, SAG, BAFTA, CCA, PGA, DGA, WGA, LAFC, NSFC)
Arrival (BAFTA, CCA, PGA, DGA, WGA)
Lion (GGA, BAFTA, CCA, PGA, DGA)
Hell or High Water (GGA, CCA, PGA, WGA)
Hidden Figures (SAG, PGA, WGA)
Hacksaw Ridge (GGA, CCA, PGA)
Nocturnal Animals (WGA)
Fences (SAG, CCA, PGA, WGA)
Silence
Loving (CCA, WGA)
As has been true for the past five years, we don't know exactly how many Best Picture contenders will compete – only that there will be between five and 10 of them. (Beginning in 2012, there have been three nine-nominee years and two eight-nominee ones.) We also know that, since the expansion of nominees from five to five-or-more in 2010, every title cited by the DGA has gone on to receive a Picture nomination, which bodes incredibly well for La La Land, Manchester by the Sea, Moonlight, Arrival, and Lion. But check out that PGA acronym, because here's something I didn't know until the day of this writing: Since 1997, every roster of Best Picture competitors has featured at least one title that the PGA failed to recognize. Before learning that, I had Fences in the Oscars' number-nine spot. (The PGA's 10th inclusion, by the way? Deadpool. Fun flick, but trust me: It ain't happening here.) So given the track record, which of the PGA-unacknowlged gets in instead?
As the boldface makes clear, I'm thinking it's Nocturnal Animals, and that the film takes the place of Fences given Hell or High Water's and Hacksaw Ridge's Globe nods and Hidden Figures' late-blooming box office and unexpected critical acclaim. (Fences has also been the victim of some rather unfair "It's just a filmed play!" harrumphing by members of the press – an opinion that many stage-averse movie folk may share.) But if not Tom Ford's literary noir, then what? Globe nominees for Best Picture Musical/Comedy 20th Century Women, Florence Foster Jenkins, Sing Street, or (this one again!) Deadpool? Too slight. SAG-ensemble nominee Captain Fantastic? Too quiet. Critics Choice nominees Loving or Sully? Too lacking in buzz, despite the latter's enormous box office and Tom Hanks' typical excellence. Jackie, Elle, or Patriots Day? Too divisive. Or perhaps Martin Scorsese's nearly-three-decades-in-the-making passion project Silence? Maybe. But the film's lack of precursor recognition means it could either wind up a left-field inclusion, à la Terrence Malick's 2011 The Tree of Life, or a Boutique Scorsese that will have to content itself with a few technical nods, à la the director's 1997 Kundun. I'm guessing that Nocturnal Animals will be up for the gold. And hoping that Fences will instead break the PGA curse.
BEST DIRECTION
Damien Chazelle, La La Land (GGA, BAFTA, CCA, DGA, LAFC, NSFC)
Barry Jenkins, Moonlight (GGA, CCA, DGA, NYFC, LAFC, NSFC)
Kenneth Lonergan, Manchester by the Sea (GGA, BAFTA, CCA, DGA, NSFC)
Denis Villeneuve, Arrival (BAFTA, CCA, DGA)
David Mackenzie, Hell or High Water (CCA)
Garth Davis, Lion (DGA)
Tom Ford, Nocturnal Animals (GGA, BAFTA)
Martin Scorsese, Silence
If those boldfaced five are indeed nominated – or if Davis or Ford takes someone's place – it'll be something of a big deal, marking only the third time in the past half-century that this category was composed entirely of first-time directing contenders. (The last year it happened was 1998, when the new kids on the block included Gus Van Sant, Atom Egoyan, and eventual champ James Cameron.) Are Marty's fans willing to stand for this? This year, they might have little choice. Neither Silence's reviews nor its limited-release cash intake have been unequivocally All That, and the movie isn't a pop-culture Hot Topic the way The Last Temptation of Christ was when Scorsese received that faith-based epic's lone nomination in 1989.
But while I'm feeling mighty confident about those first four names, I'm really only going with Mackenzie because of how rarely the DGA race matches the Oscar's five-for-five. And considering this category's penchant for surprises, that fifth slot could go to anyone among numerous first-timers, including such solid possibilities as Ford, Jackie's Pablo Larraín, or Loving's Jeff Nichols, or longshots such as Elle's Paul Verhoeven, Toni Erdmann's Maren Ade, or The Lobster's Yorgos Lanthimos. Or, I guess, it could go to second-timer Mel Gibson for Hacksaw Ridge. In Hollywood, I'm betting forgiveness comes easy when box-office is big.
BEST ACTRESS
Emma Stone, La La Land (GGA, SAG, BAFTA, CCA)
Natalie Portman, Jackie (GGA, SAG, BAFTA, CCA)
Amy Adams, Arrival (GGA, SAG, BAFTA, CCA)
Isabelle Huppert, Elle (GGA, CCA, NYFC, LAFC, NSFC)
Ruth Negga, Loving (GGA, CCA)
Meryl Streep, Florence Foster Jenkins (GGA, SAG, BAFTA)
Annette Bening, 20th Century Women (GGA, CCA, NSFC)
Taraji P. Henson, Hidden Figures
I initially considered Huppert a maybe, given that her film – a French-language black-comedy by the director of Showgirls that opens with a particularly ugly rape – is awfully hard to love. Her Globe victory, however, changed my mind; over the organization's 74-year history, the winner of Best Actress in a Drama has failed to receive an accompanying Oscar nod exactly once. (That unlucky lady was Shirley MacLaine for 1988's Madame Sousatzka, and as she actually won in a three-way-tie alongside Jodie Foster and Sigourney Weaver, the odds were probably reasonable that one of 'em was gonna be disappointed on Oscar-nomination morning.)
Beyond screen legend Huppert – who, if cited, might actually win this thing – Stone and Portman are done-deals. I expected genre bias (and, to be honest, her portrayal's subtlety) to work against Adams, but so far, happily, that hasn't been the case. And I'm going with Negga based on hunches that Florence Foster Jenkins will be deemed too lightweight and 20th Century Women won't have received the necessary promotional push. Incredibly, but kind of thrillingly, I suppose we should watch out for The Girl on the Train's Emily Blunt, as bad reviews for her film didn't stop the overdue-for-a-nomination performer from receiving SAG and BAFTA nods. But especially watch out for Henson, whose largely unanticipated smash hit is peaking in popularity at just the right time. Actors have won Oscars for far less than what critic Mark Harris incisively dubbed Henson's "And I Am Telling You I'm Not Going (to Walk All the Way to Another Building to Use the Bathroom)" showstopper.
BEST ACTOR
Casey Affleck. Manchester by the Sea (GGA, SAG, BAFTA, CCA, NYFC, LAFC, NSFC)
Denzel Washington, Fences (GGA, SAG, CCA, NSFC)
Andrew Garfield, Hacksaw Ridge (GGA, SAG, BAFTA, CCA)
Viggo Mortensen, Captain Fantastic (GGA, SAG, BAFTA)
Joel Edgerton, Loving (GGA, CCA)
Ryan Gosling, La La Land (GGA, SAG, BAFTA, CCA)
Michael Keaton, The Founder
Tom Hanks, Sully (CCA)
"Uh ... Mike? Shouldn't Gosling be in boldface?" Yes, he certainly should. But the Academy, in its recent-ish past, has been depressingly insistent on ignoring leading men for seemingly effortless musical and comedy turns even when their movies are eventual Best Picture nominees or winners. (See Paul Giamatti in Sideways, Richard Gere in Chicago, Hugh Grant in Four Weddings & a Funeral ... .) "But he has Globe and SAG recognition!" Yup. He did for Lars & the Real Girl, too."But they can't nominate Stone without nominating Gosling!" No? Ask Leonardo DiCaprio how that presumed nomination for Titanic worked out for him. Or Gosling himself when Michelle Williams was the only one cited for Blue Valentine.
Don't think I'm happy about this guess. I'd personally opt for Gosling's work over Edgerton's, and definitely over Garfield's. But Affleck and Washington are on completely safe ground. Garfield will likely get his "Welcome to the club!" nod. Mortensen should get his "Welcome back to the club!" nod nine years after Eastern Promises. And Edgerton, unlike Gosling, is acting in a drama. If there's a crazy upset here, it probably won't be Hanks, regardless of our happy memories of David S. Pumpkins. It'll be Keaton for his critically admired, Oscar-pushed turn as McDonald's magnate Roy Kroc that few outside New York and L.A. have seen. Of course, if Keaton didn't win for Birdman, and didn't even get nominated for Spotlight ... .
BEST SUPPORTING ACTRESS
Viola Davis, Fences (GGA, SAG, BAFTA, CCA)
Michelle Williams, Manchester by the Sea (GGA, SAG, BAFTA, CCA, NYFC, LAFC, NSFC)
Naomie Harris, Moonlight (GGA, SAG, BAFTA, CCA, NSFC)
Nicole Kidman, Lion (GGA, SAG, BAFTA, CCA)
Octavia Spencer, Hidden Figures (GGA, SAG)
Greta Gerwig, 20th Century Women (CCA)
Janelle Monáe, Hidden Figures (CCA)
Gretchen Mol, Manchester by the Sea
It doesn't happen often, but now and again you come across a lineup of cited performers and performances so ideal that you couldn't imagine messing with it. That was how I felt when I saw the boldface names above cited for Globe nods on December 12, and the same names recognized by SAG two days later. Why mess with perfection now? (Want an interesting, somewhat dispiriting stat? If nominated, Davis will be the first black female ever to receive a third Oscar nomination. Want another? Spencer will be only the third black performer – joining Denzel Washington and Morgan Freeman – to receive a follow-up nod after a previous win.)
Can anyone possibly sneak in to poop on this party? I don't think so. Indie darling Gerwig has supporters, but again 20th Century Women feels too under-the-radar; a wider release in the fall, after the movie made some noise on the festival circuit, would have helped her cause. Including her turn in Moonlight, Monáe had a phenomenal film-debut year, but Spencer has the Hidden Figures heat. And anyone else would be such a shocker that I'm short-listing Mol not because I think she has a prayer, but because she's awesome in Manchester by the Sea and deserves Supporting Actress recognition somewhere.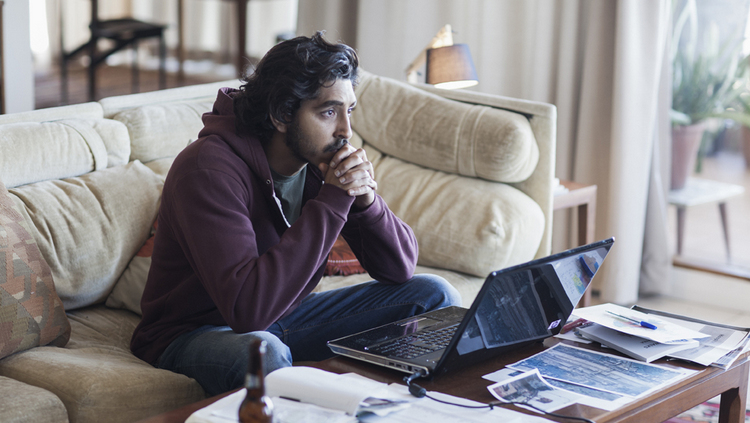 BEST SUPPORTING ACTOR
Mahershala Ali, Moonlight (GGA, SAG, BAFTA, CCA, NYFC, LAFC, NSFC)
Jeff Bridges, Hell or High Water (GGA, SAG, BAFTA, CCA, NSFC)
Dev Patel, Lion (GGA, SAG, BAFTA, CCA)
Aaron Taylor-Johnson, Nocturnal Animals (GGA, BAFTA)
Kevin Costner, Hidden Figures
Hugh Grant, Florence Foster Jenkins (GGA, SAG, BAFTA)
Lucas Hedges, Manchester by the Sea (SAG, CCA)
Simon Helberg, Florence Foster Jenkins (GGA)
There are some film years – 2003, 2009, and 2011 spring immediately to mind – in which the Supporting Actor possibilities feel so underwhelming that you almost wish the Academy would scrap the category and simply announce a winner. This, I'm quick to add, was not the case in 2016, and beyond the eight above, you could easily argue for Hell or High Water's Ben Foster, Nocturnal Animals' Michael Shannon, Silence's Issei Ogata, and Fences' Jovan Adepo, Stephen McKinley Henderson, Russell Hornsby, and Mykelti Williamson. (Couldn't the Academy have just added a category this year: Best Supporting Actor in Fences?)
Consequently, this feels like the trickiest acting race to predict, and that's with Ali, Bridges, and Patel all feeling like givens. Let's go with Taylor-Johnson, which I would've thought absurd before his wholly unanticipated Globe win. (The last time a Globe winner in this category didn't get an accompanying Oscar nod was in 1976, when The Sunshine Boys' Richard Benjamin was bypassed in favor of co-star, and eventual winner, George Burns. Might this bode well for Michael Shannon?) And presuming that comedy bias hurts Grant and Helberg and youth bias hurts Hedges, let's also go with Costner, as there's nearly always at least one performer who gets cited with nothing in the way of precursor recognition. Plus, it's been 26 years since Costner was invited to the party, and he's way better now than he was in his 30s.
BEST ORIGINAL SCREENPLAY
Manchester by the Sea (GGA, BAFTA, CCA, WGA, NYFC, LAFC, NSFC)
Hell or High Water (GGA, BAFTA, CCA, WGA, NSFC)
La La Land (GGA, BAFTA, CCA, WGA)
The Lobster (CCA, LAFC)
Zootopia
Toni Erdmann
Captain Fantastic
20th Century Women
For 15 consecutive years, every Oscar race has found one title receiving a screenplay nomination and no others, and if that happens again this time, all I can say is ... way to go, The Lobster! Your enthusiastic, obviously warped fans salute you! Its path to a nod was made easier by the writers' branch decreeing that Moonlight and Loving were actually adapted screenplays (both were deemed original by the CCA and WGA), meaning Yorgos Lanthimos' and co-writer Efthymis Filippou's surreal rom-com should have little trouble joining sure bets Manchester, Hell or High Water, and La La Land. As for that tricky fifth spot, it would be unusual for a movie with seven (!) credited screenwriters and/or "story by" contributors to make the lineup. But I'm sticking my neck out for Zootopia anyway – with Maren Ade's German comedy Toni Erdmann a wild-card alternative – because otherwise a grand total of zero women might be represented in the 2017 screenplay categories. After the last two years, is anyone in the mood for #OscarsSoMale?
BEST ADAPTED SCREENPLAY
Moonlight (GGA, BAFTA, CCA, WGA, NSFC)
Arrival (BAFTA, CCA, WGA)
Lion (BAFTA, CCA)
Hidden Figures (BAFTA, CCA, WGA)
Nocturnal Animals (GGA, BAFTA, CCA, WGA)
Fences (CCA, WGA)
Love & Friendship
Loving (CCA, WGA)
I wish I was brave enough to predict Whit Stillman's Jane Austen adaptation Love & Friendship given how naturally Austen's literary voice matches Stillman's cinematic one. (How had no one thought of this pairing before?!). I also wish I didn't suspect that Tom Ford's Nocturnal Animals will sneak in, as it's a title that sets off an involuntary "I just don't get it" reaction every single time I see this airless bummer up for awards. Otherwise, Moonlight is a gimme, Arrival is starting to feel like one, Lion has the strong arm of Harvey Weinstein and All Those Tears behind it, and Hidden Figures is co-written by director Theodore Melfi and feature-film newbie Allison Schroeder – don't tell me you've forgotten that threat of #OscarsSoMale already. Beyond Stillman and Loving's Jeff Nichols, the unluckiest contender here might wind up being August Wilson, the screenwriter who won a Pulitzer and Tony for Fences during its initial Broadway run. Granted, the man has been deceased for 11-plus years, so some of us might bemoan Wilson's omission more than he will ... .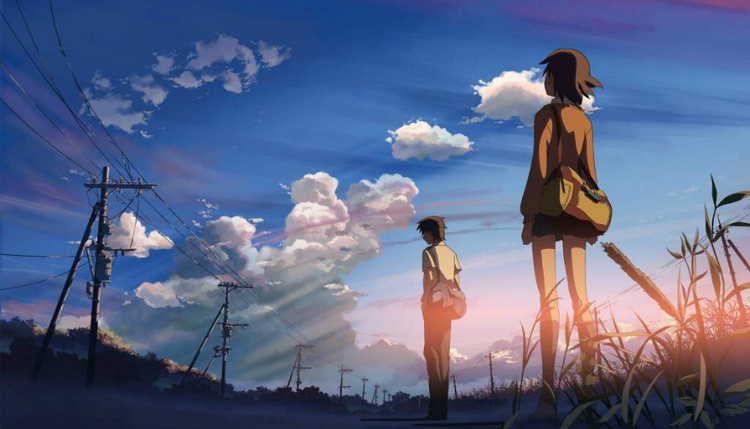 BEST ANIMATED FEATURE
Zootopia (GGA, BAFTA, CCA, PGA, NYFC)
Kubo & the Two Strings (GGA, BAFTA, CCA, PGA)
Moana (GGA, BAFTA, CCA, PGA)
The Red Turtle (CCA, LAFC)
Your Name (LAFC)
My Life as a Zucchini (GGA)
Sing (GGA)
Finding Dory (BAFTA, CCA, PGA)
You could actually fill this category even if one of its requirements was a domestic gross of more than $200 million, but I still don't think The Secret Life of Pets makes it in. Neither does Sing, which might have to settle for its beaucoup bucks and potential Best Original Song nod. Neither, I'm afraid, does the second-highest-grossing movie of 2016, as the last five years have already found the animation branch inhospitable to Pixar sequels Cars 2 and Monsters University. With a record 27 feature films eligible this year, you can count on the nominees, as usual, including at least one foreign title; given the advance acclaim for The Red Turtle and Your Name, I'm thinking it'll be two. Kubo, thus far, has 17 critics-organization wins to its name. Moana has awards magnet Lin-Manuel Miranda. And I'd call Zootopia not only an easy nominee but the clear victor if I didn't remember what happened two years ago with The Lego Movie ... at which point I just start fuming all over again.
As for my predictions for the nominees in other categories, in order of probability ... .
BEST FOREIGN-LANGUAGE FILM
Toni Erdmann, Germany
The Salesman, Iran
Land of Mine, Denmark
A Man Called Ove, Sweden
Tanna, Australia
BEST DOCUMENTARY FEATURE
O.J.: Made in America
I Am Not Your Negro
Cameraperson
Fire at Sea
Gleason
BEST CINEMATOGRAPHY
La La Land
Silence
Arrival
Nocturnal Animals
Hail, Caesar!
BEST FILM EDITING
La La Land
Manchester by the Sea
Hacksaw Ridge
Lion
Moonlight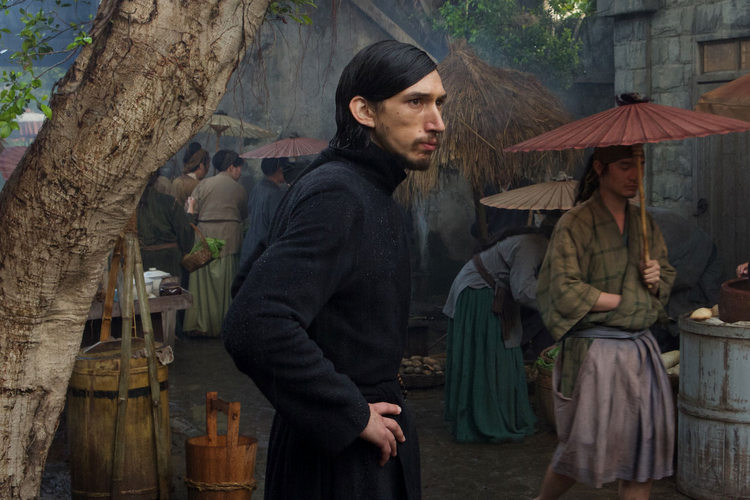 BEST PRODUCTION DESIGN
La La Land
Silence
Florence Foster Jenkins
The Handmaiden
Hail, Caesar!
BEST COSTUME DESIGN
La La Land
Florence Foster Jenkins
Love & Friendship
Allied
Café Society
BEST SOUND EDITING
Hacksaw Ridge
Arrival
The Jungle Book
Rogue One: A Star Wars Story
Deepwater Horizon
BEST SOUND MIXING
La La Land
Hacksaw Ridge
The Jungle Book
Arrival
Deepwater Horizon
BEST ORIGINAL SCORE
La La Land
Lion
The BFG
Hidden Figures
Moonlight
BEST ORIGINAL SONG
La La Land ("City of Stars")
Moana ("How Far I'll Go")
La La Land ("Audition [The Fools Who Dream]")
Trolls ("Can't Stop the Feeling")
Sing ("Faith")
BEST VISUAL EFFECTS
The Jungle Book
Arrival
Doctor Strange
Fantastic Beasts & Where to Find Them
Rogue One: A Star Wars Story
BEST MAKEUP & HAIRSTYLING
Star Trek Beyond
A Man Called Ove
Deadpool