La La Land has 14 Oscar nominations. It won seven Golden Globe Awards – a new record – out of seven nominations. It won the Producers Guild and Directors Guild awards, both of which have led to Best Picture wins eight times out of the past 10 years. The movie is still in the box-office top 10 more than a month after its wide release, has grossed more than $125 million domestically, and is such a pop-culture touchstone that Saturday Night Live recently aired a skit in which two cops attacked a perp for the cardinal sin of insufficient admiration for the movie. The guy liked it; he just didn't love it.
Consequently, you may see little point in watching the near-certain La La Land coronation that will accompany the 89th Annual Academy Awards (scheduled to air on Sunday, February 26). But if you've read this far, please, gimme a break – of course you're going to watch it. Maybe just for host Jimmy Kimmel's jokes, or to see if it's Marvel or DC that winds up with the most wins. (My guess: It'll be a draw at zero.) Maybe it's to enjoy Original Song nominees performed by Justin Timberlake and Lin-Manuel Miranda and Sting, or to see if Viola Davis or Meryl Streep gives another crazy-good acceptance speech. (My guess: One of them will.) Maybe it's just to see what people are wearing. (A fact: That's why my mother watches every year.)
Or maybe it's to find out whether La La Land – with 12 wins or more – will indeed enter the record books as the most-Oscar-lauded title in history. (I'm predicting 10 wins, one short of tying the record.) Or just to see if yours truly can recover from his rather detestable showing of 13 correct guesses out of 24 last year. (God knows that's why I'll be viewing.) So without further ado ... .
Best Picture
Arrival
Fences
Hacksaw Ridge
Hell or High Water
Hidden Figures
La La Land
Lion
Manchester by the Sea
Moonlight
Those who sense a growing "La La Land isn't that good" backlash aren't wrong. And the last film to win Best Picture without an accompanying nomination for the Screen Actors Guild (SAG) Best Ensemble citation was 1995's Braveheart. But incredibly strong frontrunners tend to get unseated only when there's one truly viable alternative (Crash in 2006, Shakespeare in Love in 1999), not when there are as many as three, which there are in Manchester, Moonlight, and maybe SAG-ensemble champ Hidden Figures. Plus, if the musical wins 11 or more prior to the evening's biggest prize, won't we all kind of be rooting for it regardless? Watching history being made is fun. Usually.
Best Directing
Arrival, Denis Villeneuve
Hacksaw Ridge, Mel Gibson
La La Land, Damien Chazelle
Manchester by the Sea, Kenneth Lonergan
Moonlight, Barry Jenkins
While I'm not discounting the potential shocker of a Jenkins victory, the odds are so overwhelmingly in Chazelle's favor that not predicting him would be an act of deliberate obtuseness. That's never stopped me before, but it's gonna this time.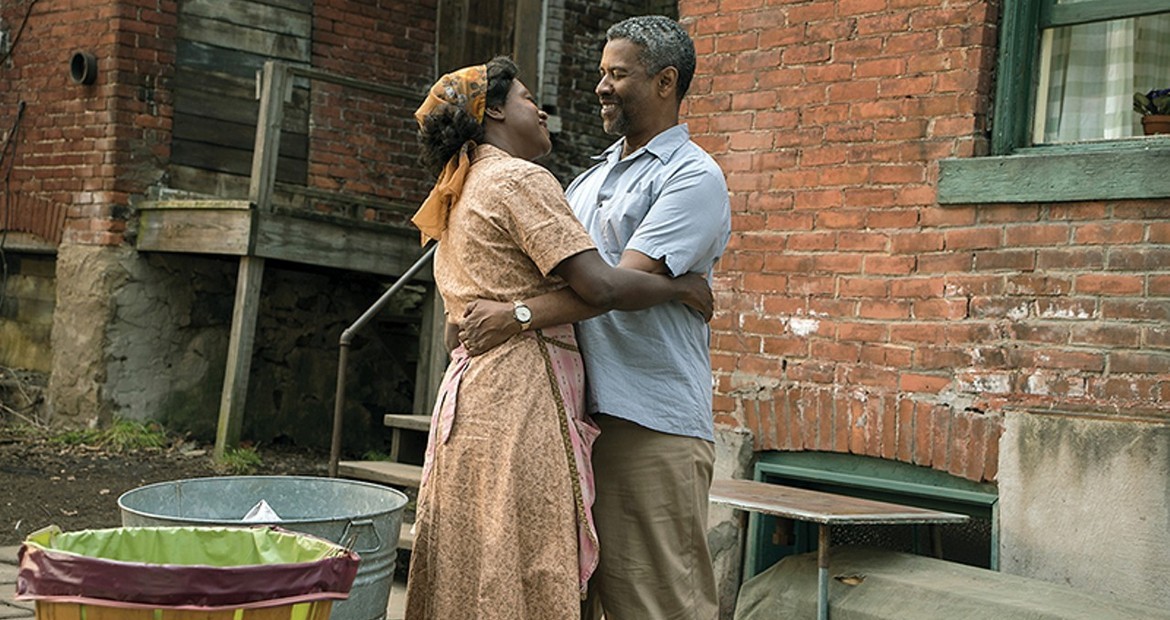 Best Actress
Isabelle Huppert, Elle
Ruth Negga, Loving
Natalie Portman, Jackie
Emma Stone, La La Land
Meryl Streep, Florence Foster Jenkins
If Huppert wins instead, which could feasibly happen, all bets are off in the Picture and Director categories. Yet no one, to date, has won an Oscar for a leading performance without first being nominated by SAG, and Huppert wasn't. The award went to Stone. I'm just doin' the math.
Best Actor
Casey Affleck, Manchester by the Sea
Andrew Garfield, Hacksaw Ridge
Ryan Gosling, La La Land
Viggo Mortensen, Captain Fantastic
Denzel Washington, Fences
The biggest nail-biter of the evening, and a pick I might eventually regret, if only prediction-wise. But while I'm convinced that Affleck's is the performance of the year, I also know that Oscar voters lo-o-o-ove their standing-O opportunities, and excepting Michelle Williams, Joaquin Phoenix, and brother Ben, few would be likely to give one to Casey. Denzel, though, absolutely would get the crowd on its feet, and in the past voters have certainly done worse than award an actor his third Oscar for what may be career-finest work.
Best Supporting Actress
Viola Davis, Fences
Naomie Harris, Moonlight
Nicole Kidman, Lion
Octavia Spencer, Hidden Figures
Michelle Williams, Manchester by the Sea
Truth be told, Davis would also have likely won had she instead campaigned for Best Actress. Hell, she might've won had she campaigned for Best Picture.
Best SupportingActor
Mahershala Ali, Moonlight
Jeff Bridges, Hell or High Water
Lucas Hedges, Manchester by the Sea
Dev Patel, Lion
Michael Shannon, Nocturnal Animals
It's an awfully quiet performance and he vanishes early, but that beautiful SAG Award speech – and Ali's irrefutable excellence – should be more than enough to carry him through.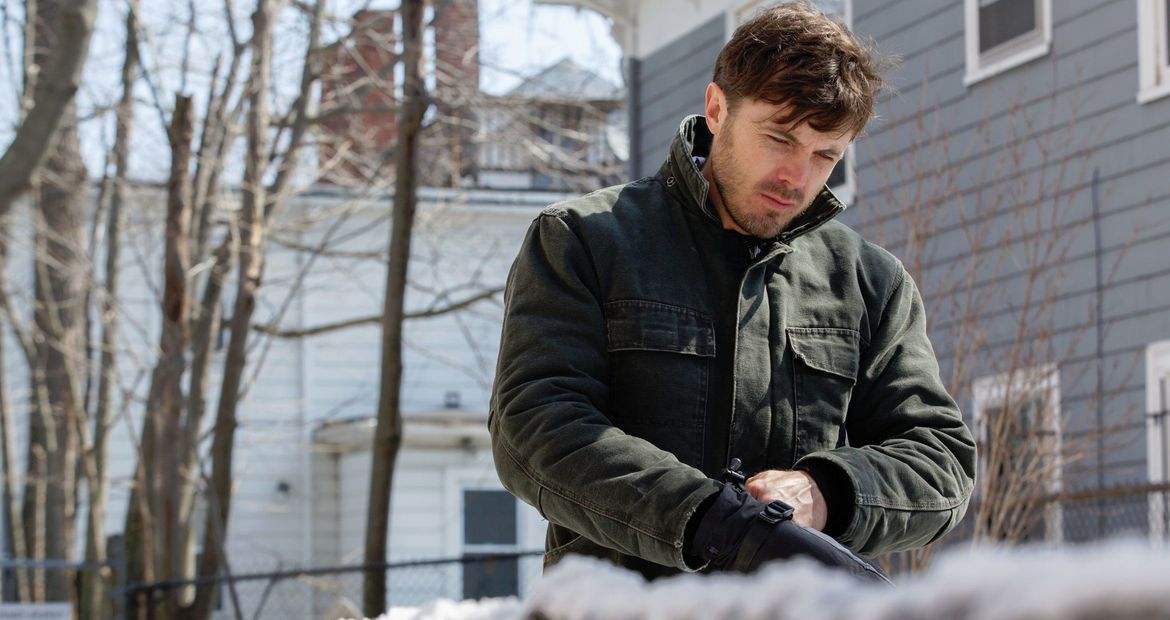 Best Original Screenplay
20th Century Women, Mike Mills
Hell or High Water, Taylor Sheridan
La La Land, Damien Chazelle
The Lobster, Efthymis Filippou, Yorgos Lanthimos
Manchester by the Sea, Kenneth Lonergan
La La Land is a triumph of many things, but writing isn't necessarily one of them. That may not matter, as Chazelle's script won the Golden Globe, and those hungry for a sweep might easily go for the movie all the way down the ballot. Here's hoping a true triumph of writing pulls it off, but I ain't placing any money on it.
Best Adapted Screenplay
Arrival, Eric Heisserer
Fences, August Wilson
Hidden Figures, Theodore Melfi, Allison Schroeder
Lion, Luke Davies
Moonlight, Barry Jenkins, Tarell Alvin McCraney
My money's going here instead.
Best Animated Feature
Kubo & the Two Strings
Moana
My Life as a Zucchini
The Red Turtle
Zootopia
Laika Studios – the company behind Coraline, ParaNorman, and The Boxtrolls – is inching closer and closer to a win in this category. Kubo, though, would've had a better chance if not against the mammoth-sized popularity of Zootopia, a movie whose themes also afford its victors their right to a politically themed speech. 'Cause we're not gonna get any of those this year.
Best Foreign-Language Film
Land of Mine, Denmark
A Man Called Ove, Sweden
The Salesman, Iran
Tanna, Australia
Toni Erdmann, Germany
My brain is telling me to go with the hugely lauded, nearly three-hour comedy Toni Erdmann, especially in light of recent news of – surprise! – a planned American remake with Kristen Wiig and Oscar-magnet Jack Nicholson. My gut is telling me The Salesman, especially in light of its director, Asghar Farhadi, not being allowed to attend the ceremony due to the travel ban imposed on his home country of Iran. Trust me: Zootopia will just be the tip of the evening's political-speech iceberg.
Best Documentary Feature
13th
Fire at Sea
I Am Not Your Negro
Life, Animated
O.J.: Made in America
At 467 minutes, O.J.: Made in America – the longest movie ever nominated in any category – is an hour and six minutes longer than its competitors. By which I mean it's an hour and six minutes longer than all of its competitors combined. Quantity doesn't always trump quality, but it does when the quality is also so freakin' enormous.
Best Cinematography
Arrival
La La Land
Lion
Moonlight
Silence
And here we go. La La Land's getting this one ...
Best Film Editing
Arrival
Hacksaw Ridge
Hell or High Water
La La Land
Moonlight
... and this one ...
Best Production Design
Arrival
Fantastic Beasts & Where to Find Them
Hail, Caesar!
La La Land
Passengers
... and this one ...
Best Costume Design
Allied
Fantastic Beasts & Where to Find Them
Florence Foster Jenkins
Jackie
La La Land
... and this one ...
Best Original Score
Jackie
La La Land
Lion
Moonlight
Passengers
... and this one ...
Best Original Song
"Audition [The Fools Who Dream]," La La Land
"Can't Stop This Feeling," Trolls
"City of Stars," La La Land
"The Empty Chair," Jim: The James Foley Story
"How Far I'll Go," Moana
... and this one ...
Best Sound Mixing
13 Hours: The Secret Soldiers of Benghazi
Arrival
Hacksaw Ridge
La La Land
Rogue One: A Star Wars Story
... and this one ...
Best Sound Editing
Arrival
Deepwater Ridge
Hacksaw Ridge
La La Land
Sully
... but perhaps not this one. Again, voters may just blindly choose La La Land in every below-the-line category, although I'd hope they'd give serious thought to Silence's cinematography, Arrival's and Moonlight's editing, and "Audition (The Fools Who Dream)," the actual Best Original Song in that film. But war movies tend to do well here – recent victors include American Sniper, The Hurt Locker, Letters from Iwo Jima, and even Michael Bay's dreadful Pearl Harbor – and this feels like a win that can safely go to what Indiewire's Anne Thompson coined the Academy's "steak-eater" demographic who wouldn't be caught dead voting for a sissy musical such as La La Land. Plus, I suppose Mel Gibson deserves at least one acknowledgment beyond a snarky swipe in Jimmy Kimmel's opening monologue.
Best Visual Effects
Deepwater Horizon
Doctor Strange
The Jungle Book
Kubo & the Two Strings
Rogue One: A Star Wars Story
I really want to predict Kubo here, but feel that enough voters will be confused about where visual effects end and animation begins (or vice versa) that they'll just throw up their hands and go with The Jungle Book instead. The movie is like Gladiator or Life of Pi times a thousand!
Best Makeup & Hairstyling
A Man Called Ove
Star Trek Beyond
Suicide Squad
As a rule, in this category, the victor tends to be the least embarrassing choice, so that rules out Suicide Squad. Star Trek Beyond wouldn't be embarrassing, but its placement here might cause too many voters to ask, "There was a new Star Trek last year?!" Let's go with the Best Foreign-Language Film nominee, if only because its win might let the lauded acknowledge their nominated work last year for The 100-Year-Old Man Who Climbed Out the Window & Disappeared – still the best Oscar-nominated title ever.
Best Documentary Short
4.1 Miles
Extremis
Joe's Violin
Watani: My Homeland
The White Helmets
You can, as I did, currently watch the fantastic Extremis and The White Helmets on Netflix, and 4.1 Miles on the New York Times Web site. You still, as I'm doing, might predict Joe's Violin for the Oscar, considering that the preview for this tale of a Holocaust survivor who bequeaths his cherished violin to a 12-year-old girl from the Bronx makes you cry in a mere 90 seconds. I'm thinking the entire 24 minutes of that short will eventually kill me.
Best Live-Action Short
Ennemis Intérieurs
La Femme et le TGV
Silent Nights
Sing (Mindenki)
Timecode
Based solely on the films' previews – all of them found at Oscar.Go.com – Silent Nights looks like a total heartbreaker. It's also about an immigrant. Let the political speeches continue!
Best Animated Short
Blind Vaysha
Borrowed Time
Pear Cider & Cigarettes
Pearl
Piper
Piper is that intensely adorable mini-film with the baby bird and the waves that played before Finding Dory, and it won the Annie Award – basically the Animated Oscar – for 2016's Best Short. But despite numerous nominations, a Pixar creation hasn't won in this category for 15 years, and while Piper is stunningly well-animated, little about it suggests that the company needs to find room on its mantel for yet another trophy. Let's go with Pearl, which won three Annies of its own and is described on Wikipedia as "the first virtual-reality film to be nominated for an Academy Award." I don't know what that means, exactly, but I'm dying to find out.