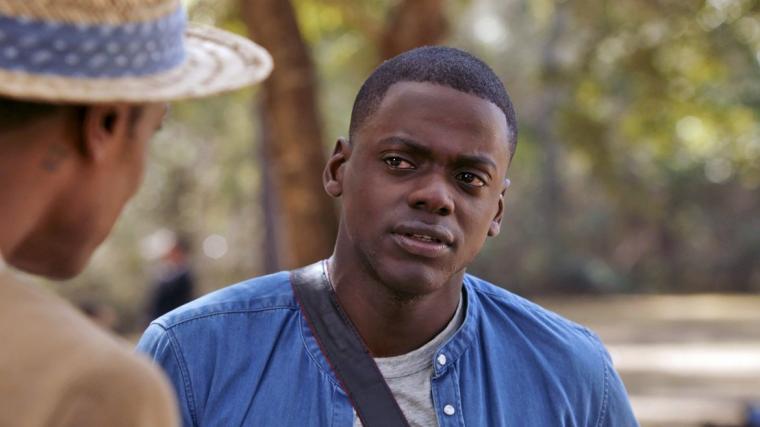 The precursors have been announced, the speeches have been made, and there's nothing left to do but muse on what might transpire at the 90th Annual Accadeny Awards telecast, scheduled to air on ABC at 7 p.m. CST this Sunday, March 4.
Which film will win the most Oscars, and how many? (I'm guessing The Shape of Water with a whopping three … and Best Picture won't be one of them.) Will host Jimmy Kimmel at any point break down on-stage? (No … but he will get dangerously choked up.) A fun side bet for your viewing party: How many standing ovations will there be? (Let's go with 12: Two for acting winners, two for the Screenplay winners, three for the performances of Best Original Song nominees, one for Picture, one for Directing, two for random awesome moments, and one for the arrival of Jimmy Kimmel … which is when the guy just might cry.)
And, of course, the most relevant question of all: Will I do better in my predictions than the measly 15 out of 24 I scored last year, and the wretched 13 of 24 I'm still trying to live down from 2016? (We shall see!)
Onward!
Best Picture
Call Me by Your Name
Darkest Hour
Dunkirk
Get Out
Lady Bird
Phantom Thread
The Post
The Shape of Water
Three Billboards Outside Ebbing, Missouri
The Shape of Water is the nomination leader with 13 citations, and netted victories from the Producers and Directors Guilds of America. Thee Billboards was named Best Picture at the British Academy of Film & Television Arts (BAFTA) and Golden Globes ceremonies, found its cast cited as Best Ensemble at the Screen Actors Guild (SAG) Awards, and boasts a couple of very probable acting winners. Lady Bird has a Best Picture Globe of its own, and would be an inspiring pick in the #TimesUp era. Dunkirk, the highest-grossing film of all the nominees, feels like the number-one or -two choice in its six craft categories, and would enable producer/director Christopher Nolan to be an Oscar winner at long last.
I'm still going with Get Out – a great movie on a great theme with massive box office that has miraculously managed to stay in the Academy Awards conversation more than a year after its debut. It'll likely only win two Oscars, but so did Spotlight. It won't win Best Directing, but neither have four of the last five Best Picture champs. And yes, it's a horror comedy, and the last one of those to nab the year's biggest prize was none of them – so it can't win, right? But we're currently living in world in which traditional notions regarding precedent are flying out the window. Here's hoping this notion does, too.
Best Directing
Dunkirk, Christopher Nolan
Get Out, Jordan Peele
Lady Bird, Greta Gerwig
Phantom Thread, Paul Thomas Anderson
The Shape of Water, Guillermo del Toro
At some unspecified point pre-2013, the triumvirate of directors and friends Guillermo del Toro, Alfonso Cuarón, and Alejandro González Iñárritu began to be affectionately referred to in the press as "The Three Amigos." When del Toro wins his all-but-inevitable trophy, this trio will have collectively received four of the last five Oscars for Directing. Please don't tell anyone prone to tweeting about Mexicans stealing American jobs.
Best Actress
Sally Hawkins, The Shape of Water
Frances McDormand, Three Billboards Outside Ebbing, Missouri
Margot Robbie, I, Tonya
Saoirse Ronan, Lady Bird
Meryl Streep, The Post
We all thought McDormand found her iconic screen role in Fargo. We were wrong. She found one of them.
Best Actor
Timothée Chalamet, Call Me by Your Name
Daniel Day-Lewis, Phantom Thread
Daniel Kaluuya, Get Out
Gary Oldman, Darkest Hour
Denzel Washington, Roman J. Israel, Esq.
Sure, it's Oscar bait in extremis: A previously nominated veteran actor playing a revered historical figure under pounds of prosthetic makeup in a Best Picture nominee. Let's try not to forget that with his outsize portrayal, one that reminds us how much fun Serious Acting can occasionally be, Oldman also totally deserves to win.
Best Supporting Actress
Mary J. Blige, Mudbound
Allison Janney, I, Tonya
Lesley Manville, Phantom Thread
Laurie Metcalf, Lady Bird
Octavia Spencer, The Shape of Water
It's truly perverse that I have to choose between Janney, who I've been in love with ever since she inelegantly tripped on the stairs in 1998's Primary Colors, and Metcalf, who I've been in love with even before her indelible presence as Roseanne's Jackie, dating back to her film-stealing work in 1987's Making Mr. Right. Yet despite how much I'm rooting for Metcalf – whose performance, I believe, is 2017's absolute finest regardless of gender or screen time – I have to concede that this win goes to Janney. She hasn't lost a single televised citation (SAG, Golden Globes, BAFTA, Critics' Choice), and her filmography over the past two decades includes memorable turns in Oscar winners American Beauty, Juno, and The Help, while fellow TV star and theatre icon Metcalf readily admits that she's hardly part of the Hollywood elite. The fact that Metcalf herself probably isn't expecting the award makes her probable loss more bearable. So does Janney's consistent excellence, and her fierce and fearless I, Tonya performance.
Best Supporting Actor
Willem Dafoe, The Florida Project
Woody Harrelson, Three Billboards Outside Ebbing, Missouri
Richard Jenkins, The Shape of Water
Christopher Plummer, All the Money in the World
Sam Rockwell, Three Billboards Outside Ebbing, Missouri
Don't get me wrong: I love Rockwell, and think his Three Billboards performance is entirely deserving of an Oscar. But he's also playing a prototypical Trump supporter who, after two hours of McDonagh's narrative, would grudgingly consider Hillary instead – or, at the very least, Bernie. How could voters resist?
Best Original Screenplay
The Big Sick, Emily V. Gordon, Kumail Nanjiani
Get Out, Jordan Peele
Lady Bird, Greta Gerwig
The Shape of Water, Guillermo del Toro, Vanessa Taylor
Three Billboards Outside Ebbing, Missouri, Martin McDonagh
Best Adapted Screenplay
Call Me by Your Name, James Ivory
The Disaster Artist, Scott Neustadter, Michael H. Weber
Logan, James Mangold, Scott Frank, Michael Green
Molly's Game, Aaron Sorkin
Mudbound, Dee Rees, Virgil Williams
For all of my internal hand-wringing about Best Picture, I truly believe our eventual champ will be correctly forecast in the Original Screenplay category. If McDonagh wins, as he did at the Golden Globes and with BAFTA, then it's a total Three Billboards night. If del Toro and Taylor win, it's Shape of Water all the way. If Gerwig wins, Lady Bird will be the Best Picture shocker. (If The Big Sick wins, I'll likely retire to a nice padded cell somewhere.) But although we'll never know for sure, I think Peele gets the trophy in a near-landslide, and that'll be all the acknowledgment Get Out needs for those of us predicting an eventual Picture victory. Over the past 10 years, Best Picture has gone to five films that won Original Screenplay, four that won Adapted Screenplay, and only one that didn't net a Screenplay victory – and, I probably don't need to remind you, The Artist was a silent film. For Oscar voters, at least these days, scripts matter. Maybe not enough for a trending hashtag. But they matter, dammit.
On the Adapted side of things, the only conceivable options are Ivory or Rees and Williams. But as superb as Mudbound's script is, and as inspiring as it would no doubt be to hear an acceptance speech by Rees (who'd be the first black female to win in this category), the opportunity to reward 89-year-old filmmaking legend Ivory with his first Oscar may be too irresistible to deny. Plus, Call Me is the category's only Best Picture nominee … though I have a sneaking suspicion that voters collectively like Ivory's movie less than Mudbound. Again, we'll never know for sure, but I'm betting this will be a crazy-close race.
Best Animated Feature
The Boss Baby
The Breadwinner
Coco
Ferdinand
Loving Vincent
"Remember Me"? Given the tears we shed at its story, visuals, and athem, we'll likely never forget it. Those Pixar-ian bastards.
Best Foreign-Language Film
A Fantastic Woman, Chile
The Insult, Lebanon
Loveless, Russia
On Body & Soul, Hungary
The Square, Sweden
Best Documentary Feature
Abacus: Small Enough to Jail
Faces Places
Icarus
Last Men in Aleppo
Strong Island
I'm going on a slightly out-there yet not-entirely-crackpot theory that Oscar voters are going to want to address Russia this year, which they can handily do by rewarding Loveless for its dramatic tale of missing children in the Putin era, and Icarus (which enjoyed healthy Netflix advertising during the Winter Olympics) for its examination of Russian – and, by extension, Olympian – sports doping.
Best Cinematography
Blade Runner 2049
Darkest Hour
Dunkirk
Mudbound
The Shape of Water
Like all other artists in the craft fields, the names of those nominated for Best Cinematography don't appear on ballots next to their cited films, which means voters might not necessarily know that Blade Runner 2049 was shot by Roger Deakins. They may also not know that Deakins – the cinematographer of The Shawshank Redemption, Fargo, No Country for Old Men, True Grit, Skyfall, Prisoners, Sicario, etc., etc. – is now on his 14th nomination without a win. I'm hoping, though, that at least a healthy percentage of those voters do.
Best Film Editing
Baby Driver
Dunkirk
I, Tonya
The Shape of Water
Three Billboards Outside Ebbing, Missouri
Put simply, Baby Driver is to Film Editing what Darkest Hour's Gary Oldman is to Best Actor: the grandest, showiest, most deserving candidate of the bunch.
Best Production Design
Beauty & the Beast
Blade Runner 2049
Darkest Hour
Dunkirk
The Shape of Water
A worthy choice … and also one of scant few Oscars that will likely go to the inevitable Best Directing winner and 13-time-nominated film. Don't expect any "Loser of 10 Academy Awards!" advertisement in the film's consequent marketing.
Best Costume Design
Beauty & the Beast
Darkest Hour
Phantom Thread
The Shape of Water
Victoria & Abdul
Daniel Day-Lewis probably won't win Best Actor. But rumor has it he did some of his very own stitching in Phantom Thread! Citation by association!
Best Sound Editing
Baby Driver
Blade Runner 2049
Dunkirk
The Shape of Water
Star Wars: The Last Jedi
Best Sound Mixing
Baby Driver
Blade Runner 2049
Dunkirk
The Shape of Water
Star Wars: The Last Jedi
Voters tend to like it loud in these categories. Unless there's a musical or music-themed movie in the Sound Mixing race … in which case the music better be loud. (Recent winners: Whiplash, Les Misérables, Dreamgirls; recent non-winner: La La Land.) It's probably not wise to predict a split in this rare year with an identical Editing/Mixing match-up among nominees, but let's go with the loud-loud Dunkirk for Editing, and the loud-for-a-pseudo-musical Baby Driver for Mixing.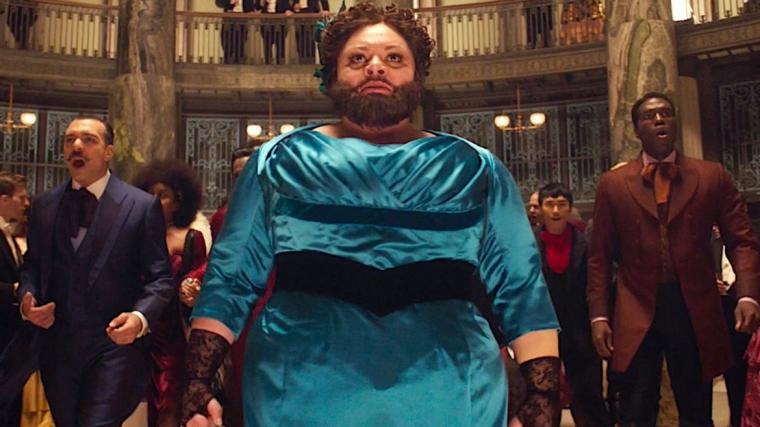 Best Original Score
Dunkirk
Phantom Thread
The Shape of Water
Star Wars: The Last Jedi
Three Billboards Outside Ebbing, Missouri
Shape of Water would rank number-four on my personal ballot. (Can anyone cite a single original theme in John Williams' latest Star Wars entry?). But if the movie is going to win Best Directing, and it will, it has to win something else besides Production Design. Um … right?! (Damn you, precedent-ial thinking!)
Best Original Song
"Mighty River," Mudbound
"Mystery of Love," Call Me by Your Name
"Remember Me," Coco
"Stand Up for Something," Marshall
"This Is Me," The Greatest Showman
Prediction-within-the-prediction: All five performances of these songs on Oscar night are gonna be phenomenal. But while I could easily guess "Mighty River" for its acknowledgment of Mary J. Blige or "Remember Me" for its ability to make you cry in the first two words sung, I'm going with "This Is Me," a huge hit from a hugely popular movie whose anthem speaks to literally every underserved demographic – women, people of color, gays, foreigners – in the Hollywood spectrum. Unless Oscar-show producers are desperately out of touch (or have some far better idea for its placement), this song will open the Oscar ceremony. Two-plus hours later, we'll be reminded why it did.
Best Visual Effects
Blade Runner 2049
Guardians of the Galaxy Vol. 2
Kong: Skull Island
Star Wars: The Last Jedi
War for the Planet of the Apes
Four sequels and a reboot. (Sorry, Okja, and Dunkirk, and Shape of Water.) But while a Blade Runner 2049 victory is entirely conceivable and would be entirely deserved, here's hoping the climax of a madly entertaining trilogy does the trick for Apes … and that the visual-effects wizards accepting the trophy have the TV-moment sense to let Andy Serkis deliver at least part of the acceptance speech.
Best Makeup & Hairstyling
Darkest Hour
Victoria & Abdul
Wonder
Bet the farm on this one. Or, if you'd prefer something just slightly smaller, bet Gary Oldman's drooping jowls.
Best Documentary Short
Edith+Eddie
Heaven Is a Traffic Jam on the 405
Heroin(e)
Knife Skills
Traffic Stop
Best Live-Action Short
DeKalb Elementary
The Eleven O'clock
My Nephew Emmett
The Silent Child
Watu Wote/All of Us
Best Animated Short
Dear Basketball
Garden Party
Lou
Negative Space
Revolting Rhymes
Presuming that Oscar voters want to show off their woke and of-the-moment bona fides, let's go with Heroin(e) for its exploration of the opioid epidemic, and DeKalb Elementary for its tale of an administrator attempting to talk down a school shooter. As for Garden Party, let's presume voter admiration for its visual artistry and its animal characters' thematic over-consumption – #OscarsSoGluttonous!