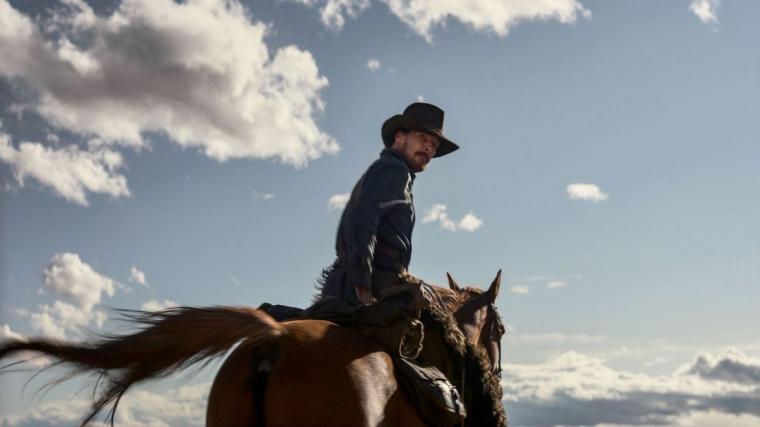 Have you heard? For Academy Awards obsessives, this year's Oscars ceremony might be the worst one yet! And that's saying something!
Because certain members of the motion-picture academy, the telecast's producers, and their traditional network hosts at ABC seem to never tire of embarrassing themselves, this year's attempt to bolster sagging ratings has led to the decision to keep the presentation of eight (out of 23) categories off the air entirely. That means that if you're at your viewing party and are looking forward to gaining traction in your Oscars pool with the live reveal of Film Editing, Production Design, Original Score, Sound, Makeup & Hairstyling, and Documentary, Live-Action, and Animated Short winners, you're plum out of luck, and will have to make do with some manner of prerecorded acknowledgment in their place.
Don't get me started on how disrespectful (to artists and fans alike), pointless, and flat-out dumb this decision is. Does anyone really think that shortening a three-and-a-half-hour program to an even three hours will lead to a significant increase in viewership? Can anyone really imagine that someone out there is thinking, "I'd love to see what wins Best Picture and who wins Best Actress – but not if I have to sit through Best Freaking Film Editing, I don't!" For heaven's sake, Academy/producers/ABC: Every televised awards show has endured diminishing ratings in recent years. Nothing on broadcast television gets the audience it used to. And people who don't want to watch the Oscars don't. Watch. The. Oscars. Please please please stop trying to "fix" this bloated, silly, glorious telecast for those of us who do.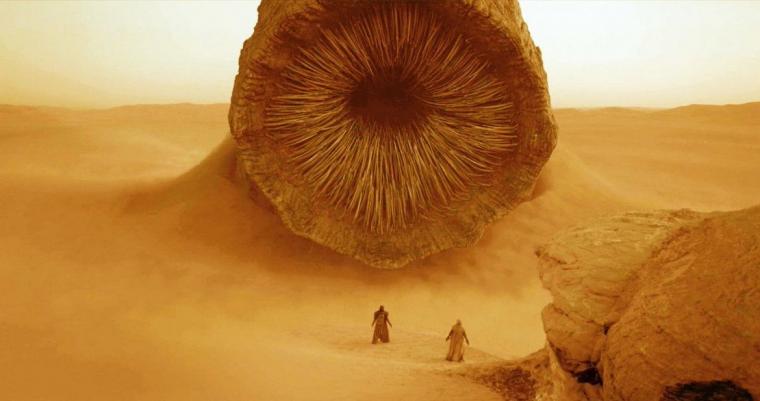 Enough soap-boxing. Time for some predicting! With Academy Awards precursors such as the Golden Globes, the Screen Actors Guild (SAG), the British Academy of Film & Television Awards (BAFTA), and the Critics Choice Awards (CCA) having already announced their victors, the 94th Annual Oscars – with Regina Hall, Wanda Sykes, and Amy Schumer sharing hosting duties – are scheduled to air at 7 p.m. CST on Sunday, March 27, and the boldface names and titles below are my official guesses. I'm thinking it's gonna be a weird year of spreading the wealth, with the Best Picture champ only receiving one additional prize, a Best Picture also-ran scoring the evening's biggest haul with five wins, and statuettes going to actors Kenneth Branagh, Maggie Gyllenhaal, and Riz Ahmed – but not in any acting categories. Bring on the "What could possibly go wrong?!" fun, ABC! Can't wait to talk at you about it on the 28th!
BEST PICTURE
Belfast
CODA
Don't Look Up
Drive My Car
Dune
King Richard
Licorice Pizza
Nightmare Alley
The Power of the Dog
West Side Story
Despite its field-leading 12 nominations and New Zealand force of nature Jane Campion, I doubt I'd predict The Power of the Dog here if I felt there was a truly viable alternative. But I'm just not seeing it. Voters wanting something more endearing and audience-friendly will probably be split between Belfast, CODA, and King Richard. Those preferring something by an American auteur have a trio of options in Don't Look Up, Licorice Pizza, and West Side Story. Dune is likely too sci-fi. Drive My Car is likely too niche. And Nightmare Alley is just too damned Nightmare Alley. With opinions on the film ranging from "It's easily 2021's finest!" to "That thing is so-o-o-o overrated!", Campion's Western might be a weak consensus choice. Yet it still seems like the consensus choice, and its victory would reignite all sorts of juicy debate about whether Netflix movies are legitimate movies or (as Spielberg previously opined) just unfairly promoted TV movies. What would be the point of the Oscars, after all, if they didn't piss off at least half of us?
BEST DIRECTING
Kenneth Branagh, Belfast
Ryusuke Hamaguchi, Drive My Car
Paul Thomas Anderson, Licorice Pizza
Jane Campion, The Power of the Dog
Steven Spielberg, West Side Story
Even if Dog isn't a sure thing in the Best Picture race, its director is the no-contest choice here. Unless you want an earful, don't tell Sam Elliott.
BEST ACTRESS
Jessica Chastain, The Eyes of Tammy Faye
Olivia Colman, The Lost Daughter
Penélope Cruz, Parallel Mothers
Nicole Kidman, Being the Ricardos
Kristen Stewart, Spencer
What seemed, until March 13, like a bona fide five-way competition clarified a bit when Chastain prevailed with the CCA two weeks after scoring a win from SAG. And while I still think Cruz has an excellent shot at this (and Colman might, too), I'm totally rooting for the currently Oscar-less, wholly deserving three-time nominee whose role allows her to sing, cry, become addicted to drugs, speak outside her normal timbre, and get buried in prosthetics. Oscar catnip, baby.
BEST ACTOR
Javier Bardem, Being the Ricardos
Benedict Cumberbatch, The Power of the Dog
Andrew Garfield, tick … tick … Boom!
Will Smith, King Richard
Denzel Washington, The Tragedy of Macbeth
Globe, SAG, CCA, and BAFTA champ Smith is likely guaranteed this victory … unless the telecast's producers decide to resurrect last year's boneheaded decision to make Best Actor the final category of the evening. If that happens, with all due respect to Anthony Hopkins, expect the award to instead go to one of the Europeans, or whomever doesn't show up, or the European who doesn't show up.
BEST SUPPORTING ACTRESS
Jessie Buckley, The Lost Daughter
Ariana DeBose, West Side Story
Judi Dench, Belfast
Kirsten Dunst, The Power of the Dog
Aunjanue Ellis, King Richard
True, DeBose's Anita role earned Rita Moreno an Oscar almost exactly 60 years ago. But when the closest thing to a mortal lock in the acting races is an openly queer Afro-Latina, this definitely ain't your grandma's Academy anymore.
BEST SUPPORTING ACTOR
Ciarán Hinds, Belfast
Troy Kotsur, CODA
Jesse Plemons, The Power of the Dog
J.K. Simmons, Being the Ricardos
Kodi Smit-McPhee, The Power of the Dog
While Smit-McPhee is definitely still in the running, the steamroller for Kotsur has recently been surging with triumphs at SAG, BATFA, the CCA, and the Indie Spirits, and the deaf actor has been so charming in his acceptance speeches – and is so admittedly terrific in his film – that this is the one win for CODA I wouldn't have a beef with. (What's ASL for "... said the sourpuss critic"?)
BEST ORIGINAL SCREENPLAY
Belfast, Kenneth Branagh
Don't Look Up, Adam McKay, David Sirota
King Richard, Zach Baylin
Licorice Pizza, Paul Thomas Anderson
The Worst Person in the World, Eskil Vogt, Joachim Trier
At present, Anderson is an 11-time Oscar nominee (over four categories) without a win, and Branagh is an eight-time nominee (over seven categories) without a win. The British Academy, meanwhile, went with the American, and America's CCA went with the Brit. Go figure. We may to wait until March 20's Writers Guild of America Awards for clearer perspective on this race, but for now, I'm thinking that overall affection for Belfast leans the contest in Branagh's direction. Take heart, P.T.: It took Scorsese 26 years to go from first nomination to victory, and you're still two years shy of that span. See you in 2024!
BEST ADAPTED SCREENPLAY
CODA, Siân Heder
Drive My Car, Ryusuke Hamaguchi, Takamasa Oe
Dune, John Spaihts, Denis Villeneuve, Eric Roth
The Lost Daughter, Maggie Gyllenhaal
The Power of the Dog, Jane Campion
In a perhaps misguided attempt to break my previous record of 19 correct guesses, I'm playing it safer than usual in this year's prognostication. But I'm permitting myself a wild-card pick, and this is the one, sensing that voters might think two Oscars in one night is plenty for Campion; that Drive My Car and Dune are done-deals elsewhere; and that BAFTA victor CODA's script is kind of undeniably the worst thing about that movie. Besides, Academy members have apparently enjoyed citing actors in the screenplay races before, as Emma Thompson, Billy Bob Thornton, Matt Damon, Ben Affleck, Jordan Peele, Taika Waititi, and last year's Emerald Fennell – and perhaps this year's Kenneth Branagh – will all attest.
BEST ANIMATED FEATURE
Encanto
Flee
Luca
The Mitchells vs. the Machines
Raya & the Last Dragon
My heart will forever be with TMvtM, but this one's going to Encanto. No hay duda.
BEST ORIGINAL SONG
Belfast, "Down to Joy"
Encanto, "Dos Oruguitas"
Four Good Days, "Somehow You Do"
King Richard, "Be Alive"
No Time to Die, "No Time to Die"
The Globes, the CCA, BAFTA … . They all went with Billie Eilish's and her brother Finneas O'Connell's 007 tune. I really want to predict "Dos Oruguitas," primarily to expedite Lin-Manuel Miranda's EGOT and as compensation for the absence of "We Don't Talk About Bruno." But I suppose if that dreadful Spectre song can win an Oscar, it's currently unwise to bet against Bond.
BEST INTERNATIONAL FEATURE
Drive My Car, Japan
Flee, Denmark
The Hand of God, Italy
Lunana: A Yak in the Classroom, Bhutan
The Worst Person in the World, Norway
If possible, a victory even more assured than Jane Campion's in the directing race. I'd wager my own car on this one. And I really like my car.
BEST DOCUMENTARY FEATURE
Ascension
Attica
Flee
Summer of Soul (… Or, When the Revolution Could Not Be Televised)
Writing with Fire
It breaks my heart a bit that the historic nominations for Flee in the Animated, International, and Documentary Feature categories are probably going to lead to losses in all three. But ever since first seeing it, I felt as though the joyous, moving, thunderously musical Summer of Soul would take this award in a walk … just so long as it got nominated. It did. I love easy math.
BEST CINEMATOGRAPHY
Dune
Nightmare Alley
The Power of the Dog
The Tragedy of Macbeth
West Side Story
Dog's Ari Wegner would be the first woman to receive this award. (She's only the second woman ever nominated for this award.) But in the craft categories, Oscar ballots don't come with artists' name attached, so voters may not realize that they could make history with Wegner's selection. Plus, you know, Greig Fraser's Dune cinematography rocks.
BEST FILM EDITING
Don't Look Up
Dune
King Richard
The Power of the Dog
tick … tick … Boom!
At their dual March 13 ceremonies, the CCA went with West Side Story and BAFTA went with No Time to Die. So yeah. They're no help at all. Let's go with Dune as part of a strong collective showing in the craft categories, with the caveats that King Richard and tick … tick … Boom! won the American Cinema Editors Awards, that Don't Look Up easily boasts the most editing, that Best Picture winners oftentimes land this win … and that, this year, absolutely anything could happen in this race.
BEST PRODUCTION DESIGN
Dune
Nightmare Alley
The Power of the Dog
The Tragedy of Macbeth
West Side Story
Yet another prediction for Dune. Arrakeen you believe it?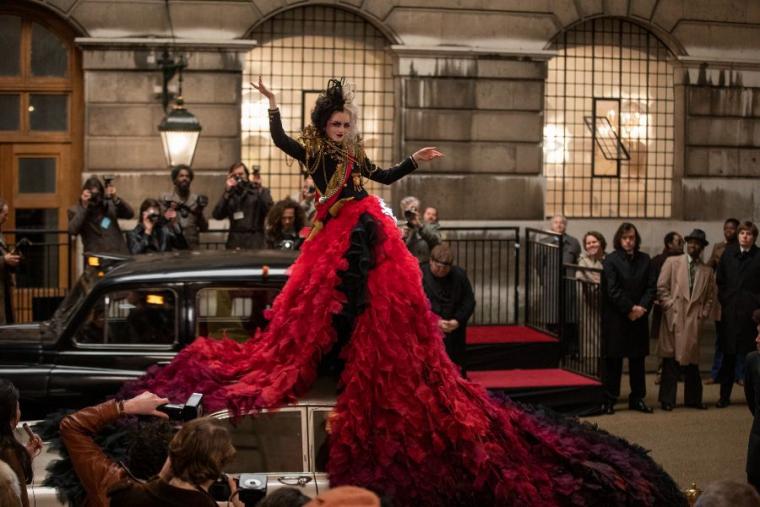 BEST COSTUME DESIGN
Cruella
Cyrano
Dune
Nightmare Alley
West Side Story
Ironic, isn't it, that one of the few craft categories that Disney-owned ABC is deigning to televise is a category almost certain to be won by a Disney film? That said, at least Jenny Beavan's Cruella costumes are spectacular and memorable, and the movie is, after all, about fashion designers. So it's kind of like Phantom Thread … if Daniel Day-Lewis had a thing against dogs.
BEST SOUND
Belfast
Dune
No Time to Die
The Power of the Dog
West Side Story
It's not wise to bet against the loudest nominee of the bunch in this category, which should tilt the advantage toward No Time to Die or, more likely, Dune. But on a recent re-watch, nothing about Spielberg's remake knocked me out more than the sound design, and I'm thinking that voters newly discovering (or re-discovering) the film on Disney+ or HBO Max might feel compelled to express their fandom with more than the inevitable Ariana DeBose win. It's really not wise to bet against musicals in this category, either.
BEST ORIGINAL SCORE
Don't Look Up
Dune
Encanto
Parallel Mothers
The Power of the Dog
I'm really hoping that the trophy goes to Jonny Greenwood's edgy Dog score, or Alberto Iglesias' lush orchestrations in Parallel Mothers, or Germaine Franco for her sprightly genre-hopping in Encanto, or the long-deserving Nicholas Britell for Don't Look Up. So Dune's Hans Zimmer – the only composer here to have previously won an Oscar – likely has this one in the bag.
BEST VISUAL EFFECTS
Dune
Free Guy
No Time to Die
Shang-Chi & the Legend of the Ten Rings
Spider-Man: No Way Home
If one is nominated in this category, always go with a Best Picture contender. You'll be wrong one time out of 50. You can live with those odds.
BEST MAKEUP & HAIRSTYLING
Coming 2 America
Cruella
Dune
The Eyes of Tammy Faye
House of Gucci
"Oh my God, have you seen Tammy Faye Bakker's makeup?! That woman deserves an Academy Award!" Words never once said in the 1980s.
BEST DOCUMENTARY SHORT
Audible
Lead Me Home
The Queen of Basketball
Three Songs for Benazir
When We Were Bullies
With this the most traditionally, annually depressing of Oscars categories, the subject matter in this year's lineup includes Lead Me Out's homelessness, Three Songs' displaced Kabul citizens, and Bullies' bullies. But in a startling change of pace, two of this year's inclusions are actually hopeful sport-themed works: Audible, which follows student football players at the Maryland School for the Deaf, and The Queen of Basketball, a tribute to Lusia Harris – the only woman ever drafted by the NBA and the first Black woman inducted into the Basketball Hall of Fame. Harris passed away in January, and watching her movie receive an Academy Award would be a moving moment. One that, because of ABC's decision to scoot the shorts to the pre-show, we quite possibly won't see.
BEST LIVE-ACTION SHORT
Ala Kachuu – Take & Run
The Dress
The Long Goodbye
On My Mind
Please Hold
After reading their plot descriptions, all five of these titles sound intriguing. Only one of them would make its co-producer Riz Ahmed an Oscar winner. I'm fine with basing my preference and prediction solely on that.
BEST ANIMATED SHORT
Affairs of the Art
Bestia
Boxballet
Robin Robin
The Windshield Wiper
Going with the simplest of synopses, Affairs is about dead pets; Bestia is about brutally trained dogs; Boxballet is about a past-his-prime prizefighter; Windshield Wiper is about an unrepentant chain-smoker. And Robin Robin? It's about an adorable baby bird who learns to fly! Aw-w-w-w-w! Give it an Oscar! Give it a hug!